A heroin user preparing to inject. Photo: Julien Behal/PA Wire/PA Images
On Monday, detectives from the National Crime Agency and West Yorkshire Police raided what they described as a "laboratory" producing the highly deadly synthetic painkillers fentanyl and carfentanyl. Officers suspect it could be the source of drug batches behind a wave of deaths in the north of England over the last three months.
Whether it is in fact a Breaking Bad-type laboratory actually producing these highly dangerous chemicals, I'm not so sure. It would be an ominous development if drug gangs are going to the trouble of making this stuff on UK soil. As has happened before with police busts, there's a high chance this place isn't a factory, but a distribution hub where drugs are prepared, cut and bagged up before being distributed to street sellers.
But whatever the exact situation here, these synthetic opioids are about as dangerous as it gets. Whether you're Prince or a heroin user from Hull, fentanyl is equally deadly, especially when it turns up unannounced in your baggie; it's 100 times more potent than street heroin. But carfentanyl, an analogue of fentanyl that entered the global drug stream after China ordered a clampdown on fentanyl, is another beast entirely. Forget horse tranquillisers; carfentanyl is used to knock out elephants, and is 10,000 times stronger than street heroin. It's also classed by US military officials as a chemical weapon.
Both of these substances have been implicated in the sudden deaths of thousands of drug users across America, Canada and in eastern Europe, most dramatically in Estonia.
---
WATCH: Inside Canada's Fentanyl Crisis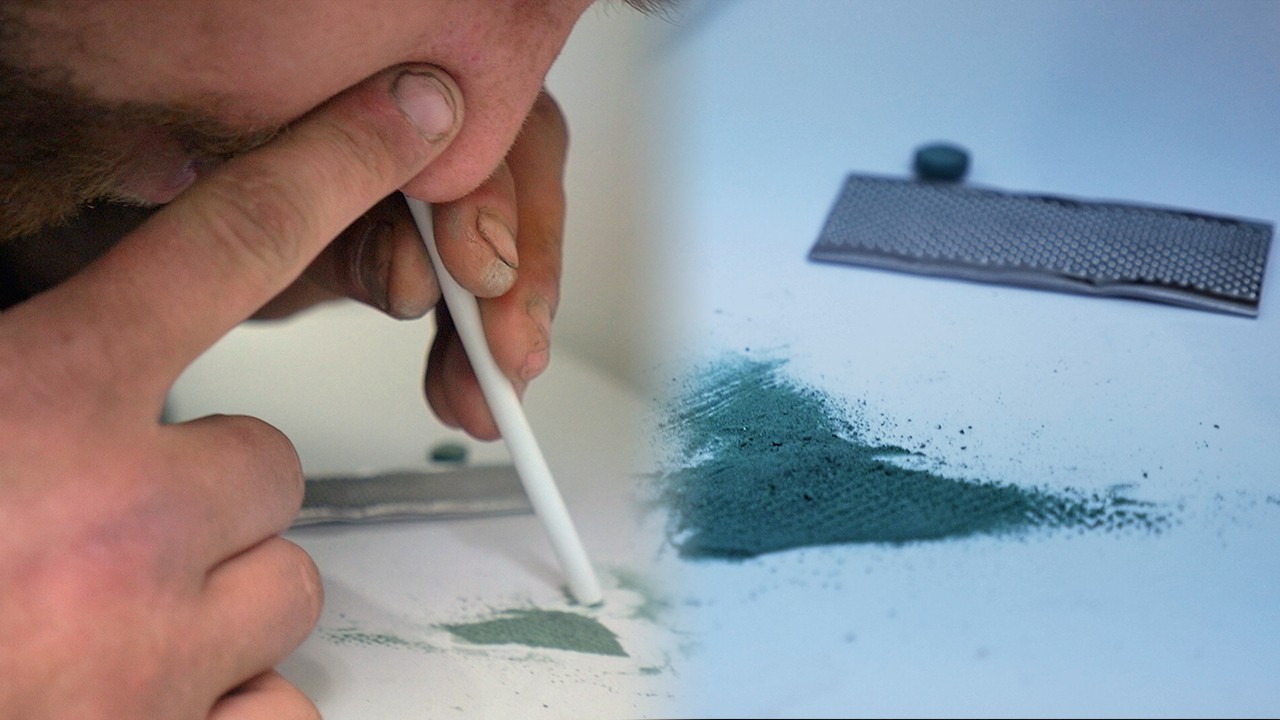 ---
Now, after a series of fentanyl-related deaths in Ireland last year, the drug and its analogues are suspected of being behind a spate of fatal overdoses in the UK. Over the Easter weekend there were six drug deaths linked to "contaminated" or "bad batches" of heroin in the space of just 48 hours in Barnsley and Leeds.
There were six similar deaths in three weeks in Stockton-on-Tees, not far from Durham, where police want to provide medical grade heroin to users to keep them alive and help them out of addiction. Not far away, in Hull, there were seven fatalities in eight weeks and a string of deaths in Chipping Norton in Oxfordshire, Blyth in Northumberland and Boston in Lincolnshire, as well as the hospitalisation of eight drug users in Chelmsford, Essex.
This is not heroin users dying of ill health, as they have been doing in record numbers; this is another driver of death. These clusters of fatal ODs in 2017 say more about the drug people are being sold than the drug users themselves
Only two of these recent heroin user deaths – both in Hull - have been publicly linked to fentanyls. But Public Health England is sufficiently concerned that, on Thursday, it issued a formal alert warning drug users to beware of deals sold as heroin that could contain fentanyl and carfentanyl.
The number of deaths involving fentanyl has been on the rise over the last five years in England and Wales, from ten in 2010 to 34 in 2015. Until 2014 the vast majority of these deaths were caused by fentanyl alone, usually people buying the drug on the dark web and taking fatal amounts. Since then, deaths involving a fentanyl-heroin mix, while nowhere near the levels seen in the US, have started creeping up, with 20 deaths over 2014 and 2015.
"Fentanyl entering the drug stream is bad news – it's worse than heroin that's contaminated with anthrax or botulism."
However, the extent to which fentanyl has entered Britain's drug scene is likely to be under-estimated. It is the hit and run killer of the drug world. After entering the bloodstream, fentanyls break down swiftly and become virtually untraceable. What's more, forensic tests do not routinely search for fentanyls in post-mortems. The number of deaths recorded as involving fentanyls could well be the tip of the iceberg.
Bleakly, the arrival of fentanyl into Britain's heroin scene marks a crossing of the Rubicon in the drug trade here. Normally, the last thing drug dealers and suppliers want to do is poison or bump off their clientele. They would rather they came back for more.
So why are they doing it? For money and ease. It seems apparent that there is now at least one drug firm out there willing to sacrifice customers' lives for a quick profit and a shiny new BMW.
Fentanyl is far less bulky to import than heroin, and because you can buy it online and have it delivered to your doorstep in 48 hours, there's no need for smugglers to have the old school opium trail connections required to buy heroin. More importantly, it's a far more economically attractive option than smack. Fentanyl costs £45 a gram on the dark web. But a gram can go a long way.
"I've been dreading the arrival of fentanyl and its analogues to the UK," says Mike Power, journalist and author of Drugs 2.0 The Web Revolution That's Changing How the World Gets High. Power tells me a few grams of fentanyl can create thousands of lethal doses because it has a potency comparable to LSD, being active at sub-milligram doses, and that mixing fentanyl with the grainy brown heroin found in the UK is harder than with the "China White" heroin imported into the US. The result is that in any batch of heroin and cutting agents mixed with fentanyl you will get what Power calls "hot spots", concentrations of fentanyl where it hasn't mixed in evenly.
Much of the fentanyl being sold online is being branded as "China White", "synthetic heroin" or "white heroin", which is also how it's being sold on the streets of Britain. Power advises drug users to avoid anything sold as white heroin, because the real stuff is highly rare and £200 a gram here, so the chances are it will be cutting agents adulterated with fentanyl or one of its analogues.
"Fentanyl entering the drug stream is bad news," says Kevin Flemen, a consultant who has been advising drug services for 12 years. "It's worse than heroin that's contaminated with anthrax or botulism. At least with anthrax or botulism there is a window of opportunity for help. It's the biggest risk factor you can imagine."
Dealers are playing with fire. "You need to be quite good at maths to get the proportions right if you are mixing fentanyls with bulking agents and heroin," says Flemen. "There might be some amateur dealers out there who have no idea."
The emergence of fentanyl into the world's drug markets is another example of our century-old global drug prohibition system's propensity to lead to the use of increasingly toxic substances. From smoking cannabis to a synthetic cannabinoid akin to heroin; from smoking opium to people injecting a chemical weapon designed to knock out a seven ton elephant. The more drugs are banned, the more dangerous their alternatives become. And fentanyl and its analogues are the most lethal ones yet.
More on VICE:
Inside the Criminal Trend of Stealing Laughing Gas from Hospitals