Many illustrious guests have visited Desus & Mero, but few stand out quite like Rick Ross did during Wednesday night's episode. The rap mogul/entrepreneur gave the VICELAND hosts one of the most eclectic interviews in D&M history, as he talked about art, hefty direct deposits, DJ Khaled's demeanor, and more—all while munching on a pear.
When you're the Boss, multitasking is very important.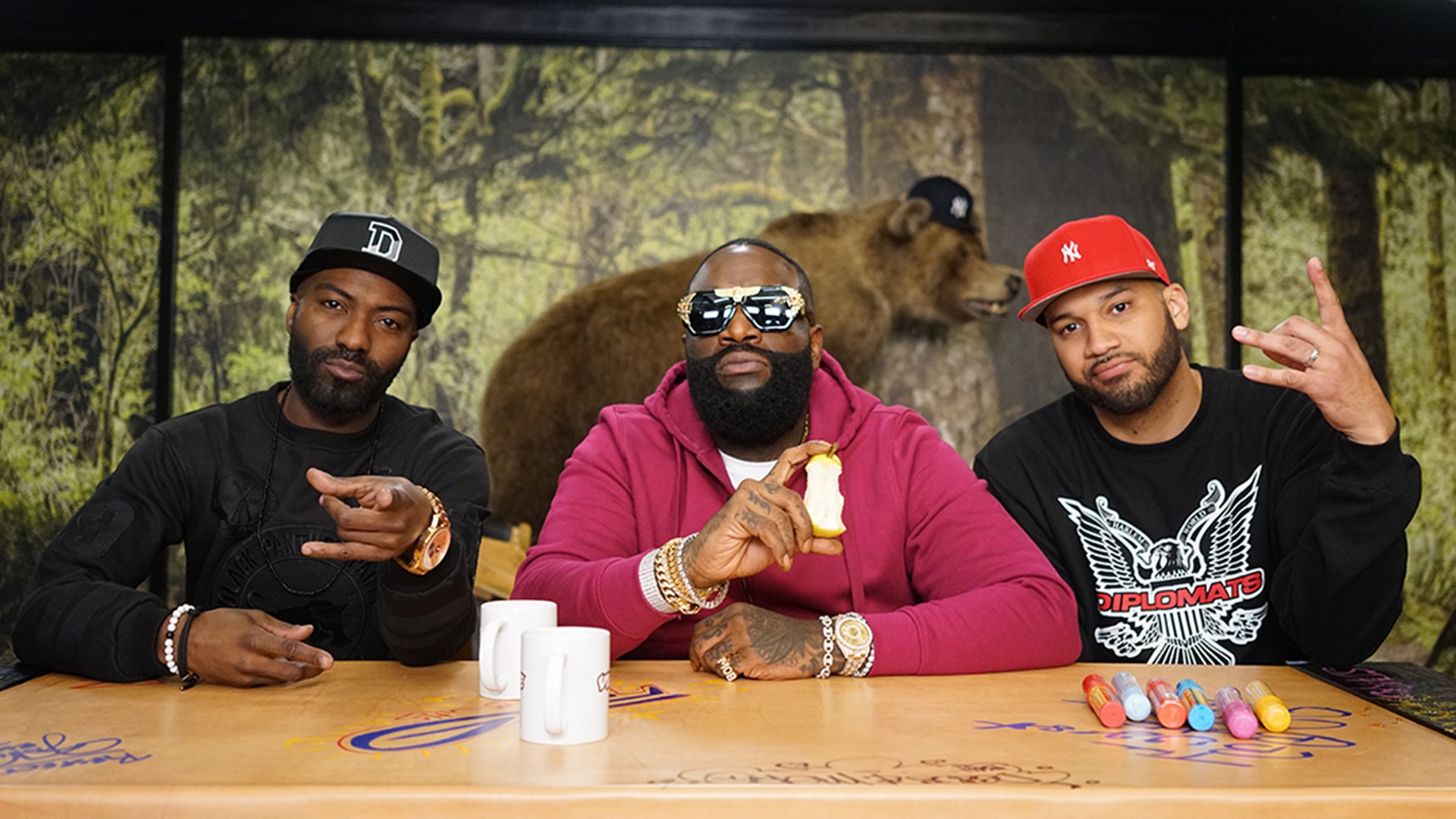 You can watch last night's Desus & Mero for free online now, and be sure to catch new episodes weeknights at 11 PM on VICELAND.