Photo courtesy of LA County Sheriff
A literal robocop furthered our collective march toward the singularity Thursday night by snatching a suspect's gun during a police standoff in rural Los Angeles County. The whole incident culminated in a de-escalation of violence, a bloodless arrest, and a shit-ton of uncomfortable questions for us all to wrestle with about the future of policing.
Last week, an allegedly armed suspect named Brock Bunge was under investigation by the Los Angeles County Sheriff's Department for several possible felonies including attempted murder, assault, vandalism, and robbery. Bunge led the authorities on a chase through the desert about 70 miles north of Downtown LA and barricaded himself in what Sheriff's Captain Jack Ewell described to VICE as "his little bunker." SWAT teams ordered Bunge to surrender for six hours, but he refused.
Enter: the robot.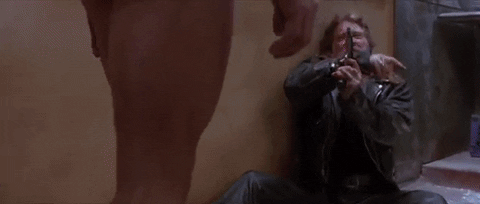 In the account Ewell gave to The Los Angeles Times, the Andos robot—the same brand used to kill a suspect in Dallas earlier this year—was initially sent on a mission to creep up and get a better view of the inside of Bunge's bunker. Deputies say they saw Bunge lying on his belly, with his rifle at his feet.
Police, apparently realizing they had a golden opportunity, distracted the suspect with a low-flying helicopter and lots of yelling. At that point "the robot was able to move up and grab the gun without him noticing," Ewell told the Times. "[Bunge] never knew it happened."
The incident is markedly different from the involvement of a robot in the death of police shooter Micah Johnson in Dallas in July of this year, since the robot appears to have prevented bloodshed in this case. Bunge appeared in court Tuesday and submitted a not guilty plea on all charges. He's being held on a $1.575 million bond.
Follow Mike Pearl on Twitter.