On Thursday, the WHO's director-general said the world is "at a decisive point" as the coronavirus pandemic looms large. Imgorthand (Getty)
The world is on the verge of a novel coronavirus (COVID-19) pandemic, according to the World Health Organization, and Canadian authorities are preparing for rapid virus spread.
"We're at a decisive point," WHO's director-general said on Thursday.
About 50 countries have been touched by the virus, with several—China, Iran, and South Korea—hitting epidemic status. (An epidemic is a large outbreak affecting one population or region, whereas a pandemic refers to an outbreak of global proportions.) For the first time since the virus was discovered, the past 48 hours have seen more cases pop up outside of China than inside.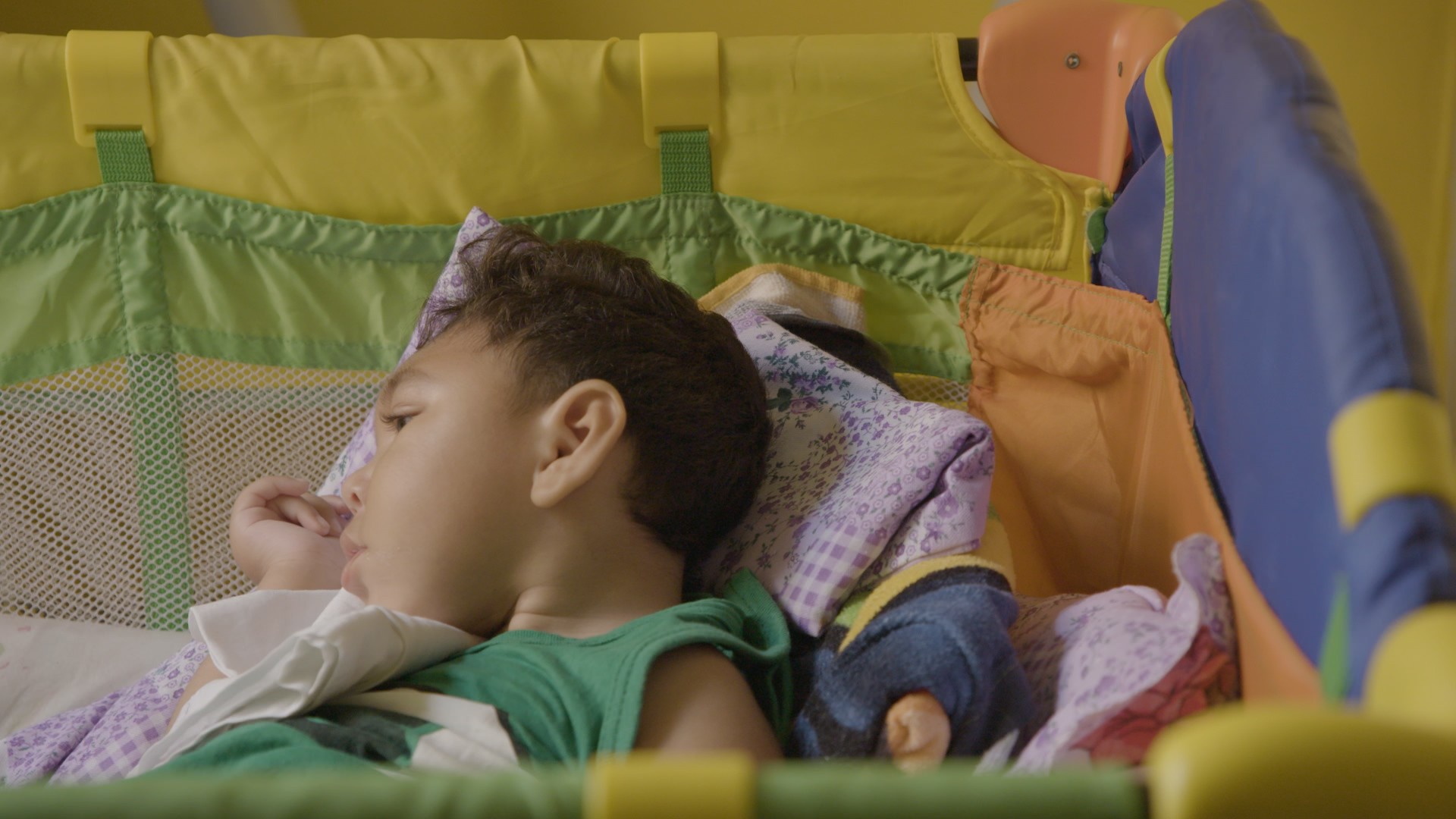 Canada currently has 14 cases—six confirmed in Ontario, seven confirmed in British Columbia, and one presumed case in Quebec. So far, all infected Canadians can trace their illness back to the place and time of likely contraction, making it easier for officials to limit further spread.
As the coronavirus continues to jump national borders, countries are ramping up their efforts to respond to it. Here's what Canadians need to know to protect themselves.
Is Canada at risk of a coronavirus epidemic?
Not yet, but yes. It's likely the country will have a harder time containing the virus as more cases continue to pop up around the world.
When the coronavirus was still concentrated in Wuhan in China's Hubei province—the virus' epicentre—it was easier to take extra precautions when travellers arrived from Wuhan and surrounding areas. Travellers returning from Wuhan were screened, monitored for symptoms, and quarantined for two weeks at a Canadian Forces base in Trenton, Ontario before reintegrating in Canada.
But now, COVID-19's global reach means it's difficult to determine if travellers entering the country were in contact with the virus.
"As you've seen the number of countries that are affected increased, border measures become less effective," Canada's Chief Medical Officer of Health Theresa Tam told reporters on Wednesday. "Border entry point (surveillance) is set up to really provide a moment for increased education."
In short: border measures bought Canada time to prepare for an epidemic.
What should Canadians do to prepare for an epidemic?
It might seem obvious, but Canadians like everyone else need to vigilantly wash their hands, treat hand sanitizer like a bestie, take sick days as soon as cold- and flu-like symptoms appear, and cover coughs and sneezes, Tam said. Stocking up on non-perishable food items is also recommended—just in case quarantines are called, the City of Ottawa's top medical officer added.
Tam added that workplaces should support employees who take sick days. She also urged managers to develop strategies that'll allow for work and productivity to continue if bouts of quarantine or isolation take place across the country.
Are some Canadians more at risk than others?
Globally, the elderly and people who are already ill are the most likely to experience severe or fatal coronavirus impacts. The same rings true in Canada. Canada public health spokespeople said in a press conference on Thursday that it's too early to tell what municipalities will suffer the most, but because Canada is so massive, it's likely some regions will be affected more than others.
What should Canadians do if they suspect they have coronavirus?
Inform frontline hospital staff immediately and push for isolation, experts say. Otherwise, you could end up infecting fellow patients in the emergency waiting room, according to the Public Health Agency of Canada
According to the Public Health Canada's website, Canadians should avoid travelling to China, especially if travel is "unnecessary," and Air Canada has temporarily cancelled flights from Canada to China. For now, the site doesn't list any other countries, but Tam said Canadians should think long and hard about unnecessary travel anywhere; it's up to people to determine whether their destination has a high coronavirus risk and whether their vacation is worth it. Some high schools have opted to cancel their trips to Japan for spring break, but experts are urging people not to panic. Safe travel can still take place if people take safety precautions and plan ahead—again, wash your hands!
Canadians who display symptoms when they return to the country, and suspect they have COVID-19, should report their illness to medical professionals immediately. International airports have also implemented rigorous screening methods with the federal government to ensure suspected COVID-19 cases are reported at the border.
What are Canadians governments doing?
Canada's public health response plan for biological events has been activated. That means all levels of government are working together to prepare for a potential explosion of coronavirus cases across Canada. Provinces and territories are responsible for ensuring they have enough resources to cope with the virus—surgical masks and gloves, for instance. But Ottawa will jump in and provide emergency resources if a provincial or territorial situation is so dire that it warrants support, Tam said.
The different levels of government are also trying to figure out how to increase coronavirus surveillance. For now, hospitals and family physicians take samples from patients who suspect they have the virus. The samples are then sent to provincial labs and the national microbiology lab in Winnipeg, Manitoba. (Canada Public Health supports provinces who don't have the capacity to test for COVID-19.)
Currently, physicians and emergency room doctors are largely responsible for determining whether patients displaying flu symptoms should get tested for coronavirus. To do so, they ask patients about symptoms, travel history, and travel history of friends and family. Federal and provincial public health ministries are working to expand early detection capability. Ideally, local hospitals will test for the coronavirus on site, but "we aren't there yet," Tam said.
Ottawa said it's also developing brochures for various institutions, including explainers for schools gearing up to cope with coronavirus threats.
What about frontline medical workers?
Canadian hospitals are doubling down on their disaster response plans in preparation for coronavirus escalation. The country is still in a "containment" phase—medical experts are working to prevent further spread. But it's likely that Canada will move into a "mitigation" phase shortly, which doesn't necessarily prevent spread, but works to slow it down.
"The tone has changed," Michael Gardam, an infectious disease specialist and chief of staff at Humber River Hospital in Toronto, told CBC News. "We need to shift our thinking into this is going to become a problem within Canada within a matter of weeks to months."
Hospitals are working with governments to figure out how to ensure COVID-19 doesn't strain resources the way H1N1 and SARS did. But already, they are running low on surgical gloves and face masks for frontline workers. If an epidemic were to happen over several months, hospitals would likely have to put people and hospital beds in "unusual places," Gardam said, and they'd likely stop offering elective procedures to free up space.
Follow Anya Zoledziowski on Twitter.