Australia recorded its hottest ever day for the second straight day on Wednesday, as a state of emergency was declared in New South Wales, where uncontrolled wildfires continue to rage.
The Australian Bureau of Meteorology confirmed that the average temperature across the country on Wednesday was 107.4 Fahrenheit, slightly higher than the 105.6 Fahrenheit reached on Tuesday.
And temperatures are continuing to soar. On Thursday the Nullarbor station on the South Australian coast hit 121.8 Fahrenheit, the highest temperature ever recorded in December anywhere in the world.
Experts predict Thursday's temperatures could once again set a new record for average temperatures in Australia.
After a slight easing off on Friday, the heatwave is expected to pick up again on Saturday, with parts of Sydney set to reach more than 116 Fahrenheit.
For the second time in a month, authorities in News South Wales declared a seven-day state of emergency as the heatwave exacerbated unprecedented bush fires that continue to ravage large parts of the states.
There are 100 wildfires burning around Australia's most populous state, including a "mega-fire" that's encircling Sydney and covering the city in a toxic haze.
The state of emergency gives firefighters more powers to tackle the fires, including the deployment of 100-person "strike teams" who are on call to tackle the most dangerous blazes.
Fire crews are battling through the night Thursday and into Friday morning to take advantage of slightly better conditions before it gets extremely hot and windy again on Saturday.
READ: Australia is battling some of the most dangerous wildfires it's ever seen
New South Wales premier Gladys Berejiklian said the state of emergency was due to "catastrophic weather conditions."
"The biggest concern over the next few days is the unpredictability, with extreme wind conditions, extremely hot temperatures," Berejiklian told reporters in Sydney, adding that conditions on Saturday are "shaping up to [bring] a worse fire threat."
Wildfires are not restricted to New South Wales, with at least 70 fires burning in Queensland to the north and more in South Australia and Western Australia. Bush fires, which have been raging across Australia for months, have destroyed 7.4 million acres of land, burning down 800 homes and killing six people.
Thursday's expanding fires saw at least 12 homes destroyed near Sydney and three volunteer firefighters left with serious burns to their bodies and airways after becoming "enveloped in fire."
READ: A 'heat dome' is about to make Australia's summer from hell even hotter
Prime Minister Scott Morrison has faced criticism for his decision to take a holiday in Hawaii during the crisis. About 500 protesters staged a demonstration outside his Sydney home on Thursday, demanding action on climate change.
Scientists have blamed global warming and a prolonged drought for the unusually early arrival of the fires in December.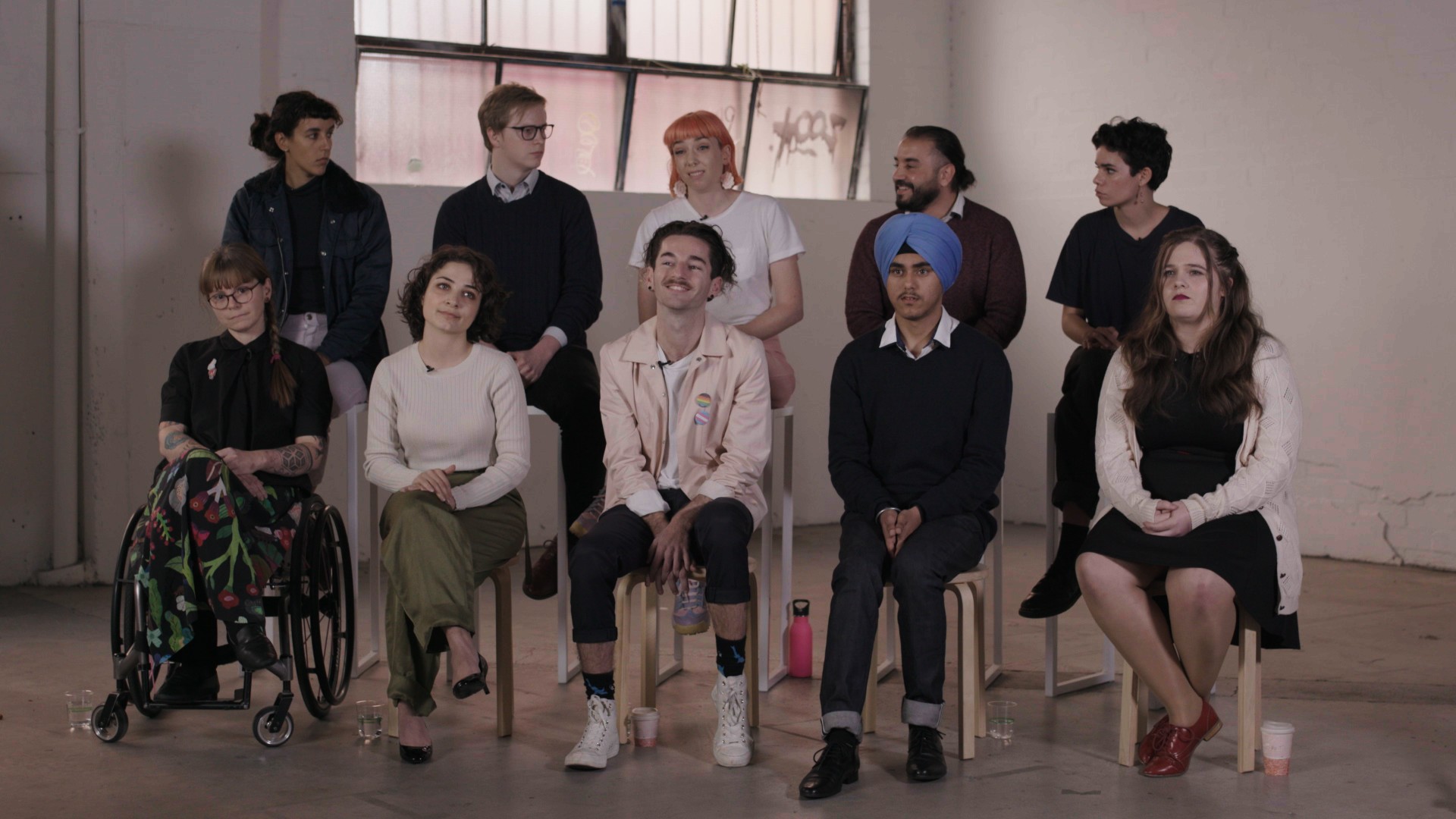 Cover: A firefighter uses his phone to take a photo of the fire's edge near Mangrove Mountain, north of Sydney, Tuesday, Dec. 10, 2019. Hot dry conditions have brought an early start to the fire season. (AP Photo/Rick Rycroft)