Photo via WIkimedia Commons
When France was picked to host COP21, the twenty-first "Conference of the Parties" or round of UN climate negotiations on lowering global carbon emissions, Laurent Fabius, then French Minister of Foreign Affairs, declared: "It was easy to get to organize it as no one else wanted to." His sortie spoke volumes about the interest stoked by global climate summits. But after a decade without much progress, on December 12, 2015 he announced the adoption by all participating states of the Paris accords, the most ambitious and demanding agreement on climate change in history.
Two years after the Paris agreement was adopted, representatives will convene in Bonn, Germany for COP23. The conference is presided by the Fiji Islands, a country experiencing climate change in real-time with rising sea levels forcing populations to relocate under a government-sanctioned refugee program. The Fiji Islands' minister of the environment described the Paris agreement as his country's last hope for survival. In a similar vein to last year's COP22 summit in Marrakesh, the main talking points were set to be largely procedural. But this year's wave of climate-related disasters – including hurricanes that broke rainfall records in the U.S., floods of unprecedented magnitude in Nigeria and wildfires across the globe – should get policymakers to make bolder announcements about climate action.
What's worse, uncertainty looms over the position of the U.S. – the world's largest carbon emitter per capita– since President Trump's decision to walk away from the Paris agreement.
Here are key signs to look for at this year's COP23.
In Paris, 186 countries set nationally determined contributions (NDC) - commitments on energy and environmental policy taken by states to lower carbon emissions and support the Paris agreement - that fell short of the ambitious objectives in the agreement.
---
Check out more videos from VICE: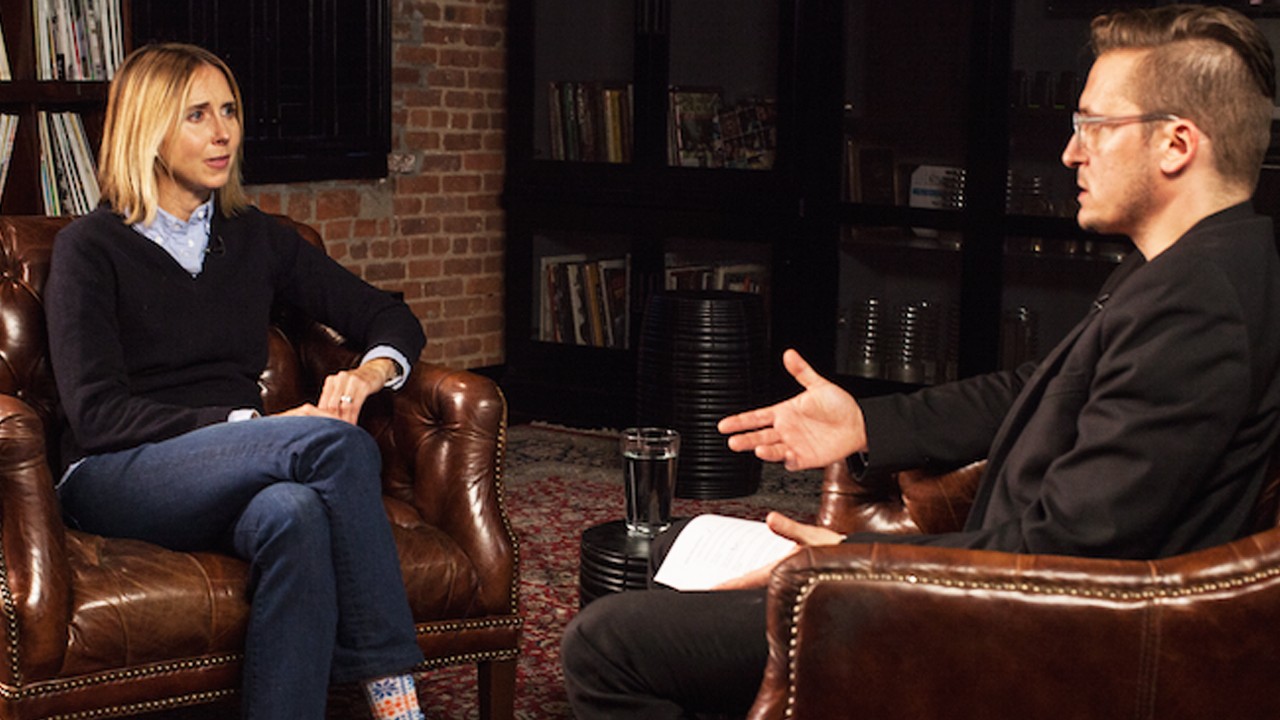 Scientists consider these pledges to be more in line with a total warming of 3°C than one committed to keeping it at less than 2°. "A rise from 1.5 to 2 degrees Celsius could be the difference between a world largely without coral reefs and ice-free summers in the Arctic. On current trajectories, temperatures could rise by 3, 4, 5 or more degrees Celsius this century—for the human body, a rise of a few degrees C can be difference between a day off work with a fever and life and death." Nick Nuttall, UN Climate Change Director of Communications and COP23 Spokesperson, told VICE Impact.
The United Nations Environmental Program released a report warning against the abysmal gap between national pledges and the efforts needed to achieve COP21 objectives. Jean Jouzel, a prominent climatologist and Nobel prize recipient, recently told French newspaper Le Journal du Dimanche that to keep temperatures below 2 degrees above pre-industrial levels, the global emissions peak should be no later than 2020.
COP23 was expected to set out a new framework to tackle the Paris agreement's major drawbacks, namely that it excluded fines, sanctions and retaliatory measures against states that breach their commitments. It also was supposed to provide the implementation guidelines for a way to assess these drawbacks that would be rolled out next year during COP24 in Warsaw.
"In Bonn, governments will begin the first moves towards assessing how far they have come and how much further collective, national ambition needs to rise to meet the Agreement's internationally-agreed goals," said Nuttall.
French President Emmanuel Macron has already signaled that his country will strengthen its NDC. The international community is also expecting China to take similar steps. A recently leaked government report suggesting Germany has made little headway should prompt Angela Merkel's delegation to announce new plans to honor its commitments:
"Countries, from large economies like Germany or Japan to smaller ones like Kenya or Nepal understand that a lot more needs to be done and they know that the Agreement needs a clear system of monitoring, reporting and verification so that everyone is confident that everyone else is walking the talk," said Nuttall
The Paris agreement reaffirmed the notion of common but differentiated responsibilities between developed and developing nations. The original Paris agreement featured a long-awaited aid package to support developing countries in achieving sustainable growth. Rich nations pledged to allocate $100 billion a year towards climate finance by 2020. As of last year, only $16 billion had been mobilized and several organizations have raised concerns about developed countries not meeting their commitments.
COP23 will be the perfect opportunity for concerned parties to reveal how far along they've come.
Delegations for the Least Developed Countries (LDC) group – a multinational delegation comprising 47 of the poorest countries which are particularly vulnerable to the adverse impacts of climate change – have met in Ethiopia ahead of COP23. The LDC group is expected to press developed countries to ramp up financial and capacity-building support. Negotiations are set to take place on technology development and transfer to help the LDCs mitigate greenhouse gas emissions and the effects of climate change.
Since Nicaragua joined the Paris accord last month, only two countries are now on the outside looking in: war-torn Syria and the United States.
In June 2017, President Trump announced he would withdraw from the accord, casting a shadow over America's role in UN climate talks and the Green Climate Fund, a fund overseen by the United Nations to help developing countries mitigate the effects of climate change. Trump's energy policy focus on reviving coal mines and appointing fossil fuel executives and climate deniers to key positions has caused serious consternation among the COP23 countries .
But it gets better/worse: At COP23, the American delegation will unveil its climate agenda. The big question is how the U.S. will behave while other nations step up their efforts. Will it advance a narrow agenda solely focused on mitigation, carbon markets and transparency of action as suggested by the Trump administration, or will it continue to tackle issues such as adaptation, loss and damage, finance, technology transfer, capacity building, and transparency of support?
Those seeking encouraging signs will hold on to the fact that the Trump administration's special envoy is Thomas A. Shannon, an Obama-era appointee. Nuttal also noted, " We can also recognize that the rest of the world has stood shoulder to shoulder and in the US, many states, cities and businesses say they will power ahead regardless."
In Bonn, environmental organizations and advocacy groups are set to issue a comprehensive report exposing corporate interference in climate negotiations and highlighting close ties between the Trump administration and major polluters.
Civil society and activism
On the sidelines of the official negotiations, thousands of activists will mobilize in Bonn to denounce the German coal industry. A Climate March on November 4, as well as direct-action group Ende Gelände -- an alliance of anti-coal and nuclear movements, climate action groups and environmental organizations seeking to accelerate divestments from fossil fuels -- planned an occupation of coal mines on November 5 to set the scene for the People's Climate Summit, a counter-summit accessible to civil society featuring workshops and panels about issues such as climate justice and social-ecological transition.
On a bit of a brighter note, Bonn 2017 will also host city and regional leaders, leading businesses, investors and civil society actors that will highlight their achievements and make new pledges. "Watch out for more cities and companies setting renewable energy targets; announcing switches to electric vehicles or greening their supply chains within countries and across continents," said Nuttall.
COP23 was supposed to be an uneventful affair. But now the main challenges ahead COP23 consist of writing a rulebook and crafting a transparency framework, with the aim of putting the Paris accord entirely into motion next year. Trump's shocking decision to withdraw, paired with growing awareness of the threats posed by climate change, will give this summit more attention than originally anticipated.
While global leaders are busy debating the future of the planet, you can do your part by getting your local officials to switch to 100 percent renewable energy for the Sierra Club's Ready for 100 campaign.