Troy Taormina-USA TODAY Sports
Watching Ryan Anderson play this season, or even just shoot around before a game–repeatedly swishing jumpers contested by a Rockets assistant coach–you could be forgiven for forgetting that he was one of the central figures of seemingly never-ending trade talks throughout the entire 2017 offseason. You wouldn't be alone in forgetting that fact. For his part, Anderson himself already has.
"It's a part of the NBA," he says. "I've been a part of a lot of trade rumors. I've been traded. I've been part of a sign-and-trade, [another] trade. It's a part of the game. I just want to be a professional, do my job, have fun with it."
To understand how Anderson, a superstar by no definition, became a central character in the NBA offseason, you have to go back to the previous summer. In July of 2016, the Rockets were looking to completely remake their team in the wake of a disappointing 41-win season that ended with a dispiriting first-round playoff loss to the Warriors.
After hiring Mike D'Antoni to be their coach, the next obvious move for Houston was to go get him some shooters. D'Antoni's system works best when he's able to get his best players in as much space as possible, and so on the second day of free agency, Houston general manager Daryl Morey doled out $133 million worth of contracts to Eric Gordon and Ryan Anderson. Even with every team in the league throwing money all over the place during the Summer of the Ginormous Cap Spike, the contracts were met with a certain degree of skepticism in NBA circles.
The concerns were for naught—at least during the regular season, when the Rockets' plan worked about as well as possible. Houston surprised the league and stormed to 55 wins and the No. 3 seed in the West, riding the 10th-best offense in NBA history to get there. Houston smashed its own all-time records for three-pointers made and attempted, sporting six players that hoisted at least four triples a night.
The most prolific shooter, unsurprisingly, was Anderson, who operated as the secondary pick-and-roll option and as one of three possible outlets for James Harden on his high screen-and-rolls with Clint Capela and Nene. He played 72 of the team's 82 games and connected on 40 percent of his seven attempted treys a night.
In other words: Anderson did exactly what he was signed to do, exactly as well as the Rockets (and everybody else) thought that he would do it, and helped the Rockets exceed all reasonable expectations.
But then Houston was run off the floor by the Spurs in the postseason, and Anderson's defensive limitations were right at the forefront. So, when it became clear that Carmelo Anthony was going to be traded away from the Knicks and that Houston was his preferred destination, it was Anderson's name that was floated repeatedly in trade talks. The combination of his contract and the position he plays made it nearly certain that his name would end up in those talks, and indeed it did. Repeatedly. All summer long.
But it wasn't just that his name was floated out there—it was dragged through the mud. His contract reportedly became a stumbling block to a Melo deal because the Knicks didn't want it, and neither did anybody else. It soon became something like a consensus that Anderson—who, again, was coming off a terrific season, had one of the worst contracts in the NBA. So bad was the contract that teams supposedly wanted two first-round picks just to take him off Houston's hands in a three-team deal that landed Melo with the Rockets.
But a trade never materialized. Melo decamped to Oklahoma City instead. Anderson stayed with Houston, and he's picked up right where he left off. How? Well, it helps that he never felt like a deal was actually as close as it was made out to be. He has good relationships with Morey and D'Antoni, and he says they talked a lot throughout the summer—both in Las Vegas and when the team got together for workouts in the Bahamas. "In no way did they lead me to believe that that was actually accurate—what was in the news," Anderson says. "It was a completely Carmelo Anthony-run show."
The rumors didn't bother him because he still felt like his fit in Houston made sense, and that the hoopla surrounding a potential Anthony trade was just that.
"A lot of the NBA is sort of superstar-team run teams now," he says. "You look at a guy like Carmelo and he says he wants to go to Houston and you think about the excitement of that, but you also think about—is Carmelo willing to shoot possibly four shots a game? Or is he gonna fit in the system? But people don't think about that side of it. They just think about the exciting part of it or building a superstar team."
He has no illusions of being that superstar-type player himself. He volunteers in conversation that his game is not "sexy" and he knows that sometimes the way he can have the most impact on a game is just by standing in a certain spot.
---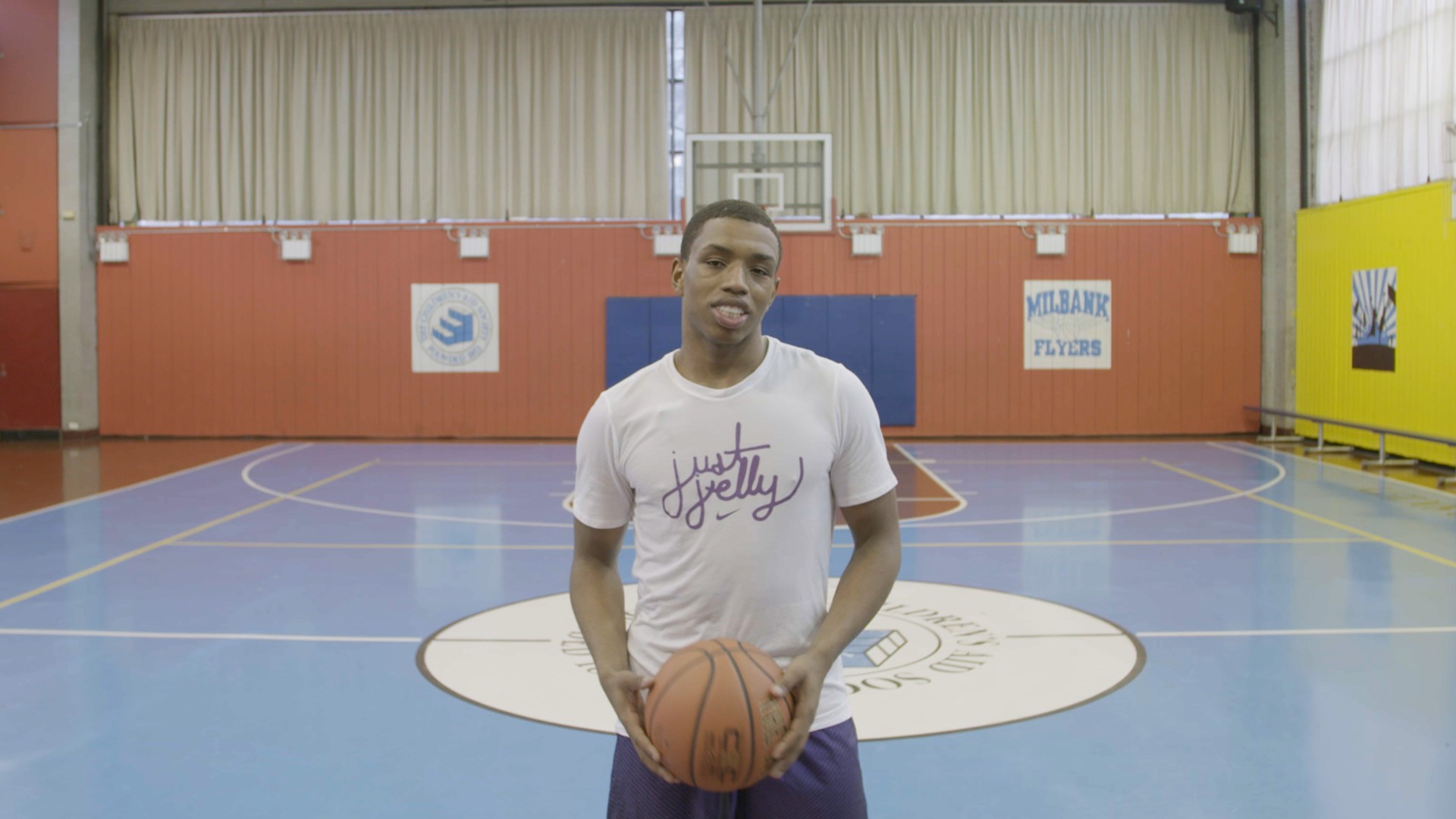 ---
Anderson lost 12 pounds this offseason as part of an effort to be lighter on his feet, the better to chase rebounds and move around defensively. He denies that the weight loss and increased focus on rebounding and defense are connected to the trade talks, saying that he "just wanted to feel good," but whatever the motivation, it's working so far. His defensive rebound rate has bounced back to where it was in New Orleans (he's at 15.0 percent this year after dipping from 15.2 percent during his final year with the Pelicans to 11.2 percent last season) and his defensive effort is drawing praise from his coach, who says he's been one of their better frontcourt defenders this season.
"His defense has really picked up," D'Antoni says. "He's really trying to do that, which he knows all of us need to do."
He's especially held his own when teams have isolated against him, holding opponents to six total points on 28 possessions. His defensive numbers in the post have always been better than you might think, and they're right there again this year. The pick-and-roll will always be a bugaboo because he just doesn't have the foot speed to keep up with certain guys, but that's why he lost the weight. Even a half-step improvement would be a huge help to the team. (The system is notoriously noisy, but Synergy's defensive numbers do have roll men shooting only 20 percent with Anderson guarding them so far this year, for what it's worth.)
The Rockets added several players this offseason who should help with their defensive versatility: Luc Mbah a Moute, P.J. Tucker, Chris Paul. Mbah a Moute and Tucker have already helped Anderson. Units featuring that trio have blitzed opponents by 19.8 points per 100 possessions, per NBA.com, scoring and defending at rates that would be the best in the NBA in nearly any season. Both Mbah a Moute and Tucker are capable of checking any player on the floor, which has seamlessly allowed Anderson to slide onto the least threatening frontcourt player that's in the game whenever he shares the court with them, which he mostly does against opposing bench units anyway.
As a result of the roster changes and his own efforts, the Rockets have been 9.7 points per 100 possessions better with Anderson on the floor than off this season, the second-best mark on the team behind only Gordon. The team's defense has been just about as good with Anderson in the game as on the bench, while the offense has been far better when he's been on the floor and firing away from outside.
Given his production and his attitude, and the way his game seems as though it was tailor-made to play the four for a D'Antoni-led outfit, it's no wonder that the coach, in concluding his thoughts on Anderson as a player and as a person, simply says, "He's a great player to coach and I'm glad he's on our team."