Photo courtesy Eugene Kline
In early October, Wells Fargo CEO Tim Sloan testified before Congress about a "dramatic overhaul" in the bank's operations since it issued at least 3.5 million fake accounts to customers across America. "We will compensate every customer who suffered because Wells Fargo made mistakes," Sloan said.
Eugene Kline of Eaton, Ohio, has something to say about that. He's been involved in a ten-year battle with Wells Fargo and another big bank, Barclays, over fees assessed while he paid off his mortgage. Wells and Barclays have fought Kline with different explanations at virtually every step, at one point even claiming that accounting systems couldn't determine if improper fees were charged—as if ignorance might absolve them from blame.
The legal odyssey is an example of a disturbingly common practice where banks find fulfilling a basic function—maintaining clear and accurate payment records—incredibly difficult. And it offers insight into how a powerful industry draws out seemingly banal disputes with regular people who rarely have the money, willpower, or time to fight back.
Kline, a power-plant worker, bought a house in Centerville, Ohio, in 2004. Three years later, a bad back left him unable to work for a while, putting him and his wife, Patricia, in a financial hole. They soon fell behind on two mortgages totaling $190,000 that had originally been issued by the now-defunct WMC Mortgage—before being sold into a trust controlled by Wells Fargo. Barclays was the servicer responsible for day-to-day operations on the loan.
Kline said he tried for months to get up to date on the mortgage payments, but Wells and Barclays moved to foreclose. "I wanted to die in that house, if you know what I mean," Kline told me in an interview.
---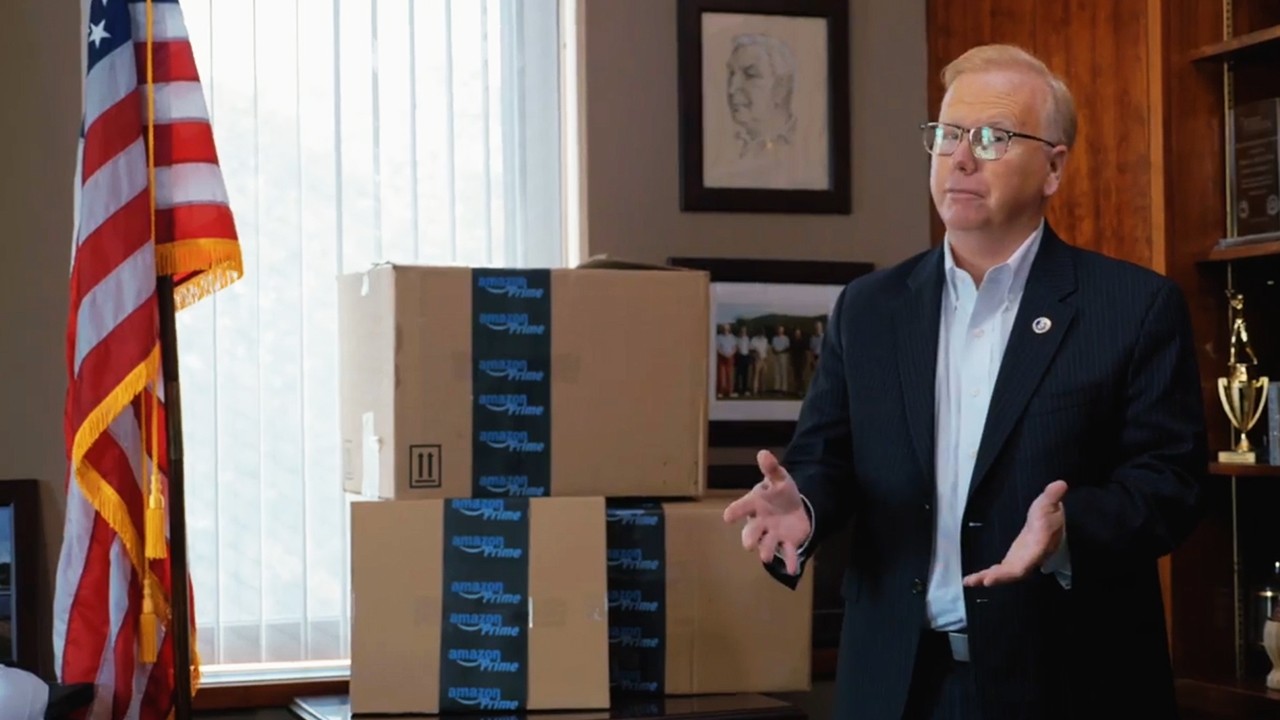 ---
With few options, the family sold the home in November 2007 to an Air Force officer returning from Japan. Kline used the proceeds to pay off the mortgage, hoping to just walk away.
Except the initial payoff statement from Barclays featured a number of charges simply listed as "fees" and "expenses," without explanation. This wasn't going to fly for the Kline family. "I said, 'Look, if I get a bill for something, I want to know what I'm paying for,'" Patricia Kline told me.
That was ten years ago.
Attorney Paul Grobman took up Kline's fight as part of a proposed class-action lawsuit, arguing that thousands of other homeowners got the run-around, with fees they did not understand and might not even owe. Eventually, the class action got thrown out—a federal court said Kline missed a filing deadline, though his attorney blamed the banks for failing to produce information—but Kline pressed on.
Grobman contended that Barclays charged attorney's fees and late fees after the loan was "accelerated," a common practice where the bank demands the full balance once a borrower becomes delinquent. Charging those extras would have been illegal in Ohio, and the banks' law firm, Reimer Lorber & Arnovitz, denied the allegations. But after years of discovery, Grobman said, he obtained internal documents suggesting Kline was, in fact, charged at least one post-acceleration late fee—and that Reimer appeared to have charged attorney's fees.
Asked in a 2015 deposition about this, then Barclays executive William Perry first said, "It depends on the definition of charge," before conceding, "it appears to be an error." Perry claimed the bank should have rectified it by sending a check, but Kline maintained he never received one.
"We didn't do this just for us. I've met women whose husbands have blown their heads off…"—Patricia Kline
A month later, Barclays and Wells presented new evidence showing they returned the late fee to Kline's escrow account, which they said had a surplus—even though previous statements from Barclays indicated a zero balance on the same account. After that, the banks argued the escrow surplus was seized because Kline owed excess interest. The problem, according to Grobman, was that internal documents showed Kline was overcharged that interest solely because the banks delayed payment processing.
This was all good enough for US district court judge Walter H. Rice. Ruling for the banks and against Kline in December 2015, Rice acknowledged "the transactions to the escrow account… are somewhat opaque in nature." But because they occurred after Kline paid off the loan, he wrote, the banks were free to do whatever they wanted with the cash.
"Under this logic, it doesn't matter whether a mortgage lender surreptitiously charged a borrower for attorney's fees or Swiss cheese," Grobman said. "Once the borrower has paid the amount, he has no right to dispute the payment."
Kline appealed to the US Sixth Circuit Court of Appeals, where lawyers for the banks presented a new piece of evidence: A March 2008 letter from Reimer claiming Kline had been sent a refund check. The banks argued that refunds for illegitimate charges could have been included with that check. But the letter accompanying the check made clear it was merely for reimbursement of estimated court costs.
Which brings us to possibly the most amazing part: The banks' lawyer, Russell Pope, argued before a federal appeals court that Kline's escrow account didn't keep track of where money coming into it came from or went. "[Barclays] can't pinpoint a particular dollar that came in through one channel to a particular expense that went out the other," Pope said. "Nobody accounts for it at that level."
"It's an excuse a six-year-old would make," Grobman said. "It's an absurd argument, one I hope will come back and bite them at some point." Nevertheless, the Sixth Circuit bought the bank's story and ruled in their favor this August. The three-judge panel agreed with Rice's contention that Barclays' escrow account transfers after Kline paid his loan wasn't the customer's concern. Grobman has petitioned the court for a re-hearing, but, while not unprecedented, it's unlikely he'll get one.
When reached for comment, Tom Goyda, a spokesman for Wells Fargo, told me that as trustee, the bank didn't manage the escrow account in question. Still, he added, "When Wells Fargo services a loan, we make it easy and convenient for customers to access accurate and complete escrow and payoff statements." Barclays did not return a request for comment.
Meanwhile, Geoff Walsh, an attorney with the National Consumer Law Center, an advocacy group focused on financial issues, called problems with bank payoff statements quite common. "I have a lot of trouble getting excited about it because I see it in every case," Walsh said of Kline's saga. The NCLC, in fact, has compiled large lists of cases against servicers and big banks like JPMorgan Chase and even Wells Fargo where judges ruled that they violated the Fair Debt Collection Practices Act (FDCPA) by, among other things, supplied inaccurate billing statements.
But even in cases where wrongdoing is clear-cut, the maximum statutory penalty under the FDCPA is $500,000. And with such small numbers—$482.08 in disputed fees in Kline's case—only insanely dedicated people would even challenge a bank over this stuff. The other option is a class-action lawsuit, which, again, Kline attempted, only to fall short. "It's hard to pin down a common practice," Walsh said of taking on the financial industry with other plaintiffs. "The defense is that every case is different, people's accounts are in different stages of delinquency. And judges deny the class."
Kline's story points to how billing statements could, at least in theory, become a profit center for banks whose consumers have no wherewithal to fight back. This is why some members of Congress want to require regulators to revoke federal bank charters from recidivist banks accused of repeatedly showing disregard for the law.
As for Eugene Kline, he moved to Texas for a while before returning to Ohio and renting a friends' place "out in the corn," in Eaton. He still picks up work at various power plants—at the age of 72. Asked why they stuck with the case so long over a relatively small amount of money, Mrs. Kline said it was a matter of principle.
"We didn't do this just for us. I've met women whose husbands have blown their heads off," over foreclosure disputes, she told me. "I've seen kids that are homeless."
"At some point I'm going to get old and die," she added. "Until I do, I will be up that bank's ass."
Follow David Dayen on Twitter.