In a less insane political climate, Cyrus Vance Jr. would be in real electoral trouble right now. Vance -- who has served as Manhattan's district attorney for two terms and is running for his third -- was a featured player in two damning investigative reports published in October which suggested a pattern of quid pro quo arrangements orchestrated out of his office.
First, on October 4, WNYC, The New Yorker and ProPublica reported that Vance declined to pursue charges against members of the Trump family for felony fraud despite strong evidence that the investor pitch for the Trump SoHo project contained materially false claims.
Less than a week later, The New Yorker divulged that Vance didn't go after longtime Hollywood producer Harvey Weinstein for allegedly assaulting a young Filipina-Italian model in a New York hotel room. (This decision came despite damning evidence obtained by the NYPD: a disturbing recorded conversation between Weinstein and the model, Ambra Battilana Gutierrez.)
In both cases, Vance received hefty campaign donations from lawyers tied to the powerful New Yorkers.
Despite Vance's mixed record on the job and the powerful public outrage sparked by October's revelations, the affable Ivy League Democrat remains relatively unencumbered in his path to reelection. The reason for this is simple: the power of incumbency.
"Now, hopefully, voters will start keeping tabs on their district attorney."
According to a report from the Moritz College of Law, incumbent prosecutors win reelection 95 percent of the time. This statistic is perhaps best exemplified by Vance's predecessor, Robert Morgenthau, who stepped down as Manhattan DA at the age of 90 after for more than 30 years on the job.
An even more shocking statistic from the Moritz report: prosecutorial races are uncontested nearly 85 percent of the time.
---
Check out more videos from VICE: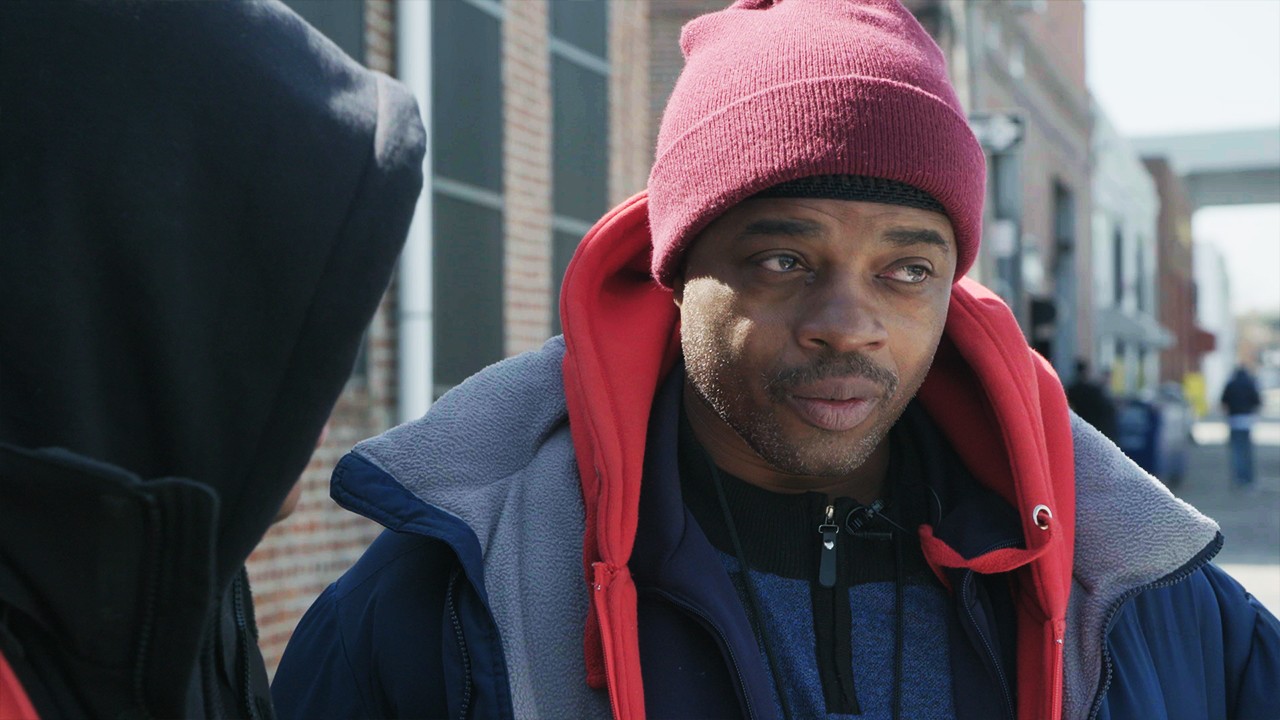 ---
"Challengers do not come forward very often, far less often than challengers in state legislative elections," writes law professor Ronald Wright in the Moritz report. "Uncontested elections short-circuit the opportunities for voters to learn about the incumbent's performance in office and to make an informed judgment about the quality of criminal enforcement in their district."
These troubling trends come as state legislatures across the country add more criminal statutes to the books, thereby imbuing district attorneys with far-reaching powers over the people.
Despite representing a borough of 1.6 million people, Vance drew no electoral challenge until he became mired in serious scandal. On October 11, a day after the New Yorker's Weinstein story published, longtime Brooklyn prosecutor Marc Fliedner launched a write-in campaign against Vance.
Fliedner has already ran, and lost, for district attorney once this year. In a heated primary race to be Brooklyn's DA, Fliedner ran on a slate of criminal justice reforms, and racked up endorsements from Grassroots Action New York, a group affiliated with the Democratic Socialists of America; and the local chapter of Bernie Sanders' political group, Our Revolution. He ended the race in third place, with 10 percent of the vote.
Fliedner announced his run for Manhattan DA just one day before voting registration in the city closed. Unlike Vance, he is running on a shoestring budget with a small ad hoc staff. Not only must Fliedner convince voters of his policy merits, he most also educate them on how to properly fill out the ballot, and spell his name.
Despite representing a borough of 1.6 million people, Vance drew no electoral challenge until he became mired in serious scandal.
While balancing work in his private practice and a part-time campaign schedule, Fliedner must also relocate from his home in Brooklyn to Manhattan before the Nov. 7 election in order to qualify as a candidate.
"We just happened to be at the end of a lease, so yesterday I put in the application at Stuyvesant Town for my dad, and me and my husband and our dog," Fliedner recently told me over iced tea at The Coffee Shop in Manhattan. "It's just one side of the bridge to the other, so it's no problem."
And while Fliedner acknowledges the quixotic nature of his race against Vance, he sees his campaign as fulfilling a basic requirement of an election by offering voters a choice. He also hopes his campaign will shed light on the immense power district attorney's wield.
"Americans haven't been paying a lot of attention to who their DA is, and how much power they have," Fliedner said. "People don't pay enough attention to what their DA is doing because they don't understand how much the DA impacts equal justice and the day-to-day lives of American citizens. There wasn't enough to make voters feel like they needed to take a shower until the one-two punch of the Trump family and Weinstein cases.
"Now, hopefully, voters will start keeping tabs on their district attorney," he added, with a sigh.
District attorneys are the top prosecuting attorneys for state crimes occurring within their district, which, in Manhattan, encompasses a population roughly the same as Hawaii (1.6 million people.) The Manhattan District Attorney's office handles more than 100,000 criminal cases each year and largely sets the enforcement priorities of the New York Police Department, the biggest municipal police force in America. District attorneys across the country work closely with the cops, which can foster cozy relationships that complicate what is supposed to be an oversight role of the DA.
District attorneys are the final arbiter over whether to pursue criminal charges against all manner of alleged perpetrators -- from art thieves to murderers. They also have wide discretion to set prosecutorial priorities, including how to approach misdemeanor offenses and nonviolent crimes.
Despite the immense powers held by district attorneys, relatively few voters engage in their local DA races. While Vance won his first 2009 race by a margin of nearly 15 points, turnout was low, with just 18 percent of city residents casting ballots.As Wright points out, "in such a setting, prosecutors have little reason to expect that they will have to explain their choices and priorities to the voters."
And while there is heightened attention in this year's race for Manhattan district attorney, Vance enjoys a series of structural advantages providing Vance insulation from any real electoral danger.
Vance enjoys powerful alliances with top Democrats throughout the city, including Mayor Bill De Blasio, who has declined to comment on the district attorney's role in the Trump and Weinstein cases. After those stories broke, De Blasio told BuzzFeed news, "I have a lot of respect for Cy Vance."
The Manhattan Democratic Party also hasn't wavered in wake of the Vance revelations, and multiple interview requests from VICE Impact went unanswered.
"He's not breaking any rules by taking this money, he's not breaking any rules by refusing to engage with a write-in candidate. The problem is the way the system currently exists."
These powerful connections are buttressed by Vance's $1 million war chest, which can be deployed to counter criticism. Vance, unlike Fliedner, also enjoys high name recognition and has no incentive to engage with the public ahead of election day.
"Vance is simply following the rules that the parties have put in place, which does a disservice to the voters," Fliedner told me. "He's not breaking any rules by taking this money, he's not breaking any rules by refusing to engage with a write-in candidate. The problem is the way the system currently exists."
Most district attorney terms are four years, and few are challenged. The astronomically high rate of uncontested DA elections is likely a result of the high cost often incurred by a challenger who, according to the Moritz report, is often either an employee of the district attorney's office or works with the office as a defense lawyer. Such a challenge could strain an important relationship after an electoral loss.
Because the only significant accountability tool for district attorneys are elections, the public would do well to better educate themselves on the policies of their DA, and look to field candidates in races, especially those where malpractice emerges.
In the short time since the Vance revelations broke, there have been other reports detailing problematic practices at district attorneys' offices across the country, from Philadelphia to Orleans Parish, Louisiana. Last week, The Nation also published a revealing investigation into the efforts by powerful district attorneys associations working to undermine criminal justice reforms across the country.
Political science has found that most district attorneys races are not run on the nitty gritty details of prosecutorial policies, but instead on the general issue of "competency" or a notable case or two. Campaigns for district attorney should instead focus on the enumerated powers of the district attorney, and reveal the records of incumbents.
"Prosecutor elections fail for two reasons," Wright concludes in the Moritz report. "First, they do not often force an incumbent to give any public explanation at all for the priorities and practices of the office. Second, even when incumbents do face challenges, the candidates talk more about particular past cases that about the larger patterns and values reflected in local criminal justice." VICE Impact is committed to getting more people registered leading up to the 2018 midterm elections. We are working with Democracy Works' TurboVote challenge, a leading digital voter registration initiative, and grassroots organizations across the country to increase voter registration and turnout in the United States.