On a warm November afternoon Volkan Oezdemir is weaving in and out of traffic, often not bothering with turn signals as he makes his way through the unending urban sprawl north of Miami. The top UFC light heavyweight contender has just finished an hour-long training session and is on his way home for lunch before a two-hour therapy appointment for his injured right hand, followed by another hour of wrestling practice back at the gym.
This is a pretty typical day for the 28-year-old fighter from Fribourg, a medieval city of nearly 40,000 people in western Switzerland. What he really wants is a nap, but he just doesn't have time.
Oezdemir is a man in a hurry who demonstrates typical Swiss punctuality and a strong distaste for wasted time. In fact, those themes inspired his nickname: No Time. You'll hear Bruce Buffer call it out in his distinctive baritone when he introduces the UFC's first Swiss fighter for his title fight against Daniel Cormier at UFC 220.
In addition to that frenetic day-to-day pace, Oezedmir has spent the last year fighting like it's going out of style, defeating Ovince Saint Preux on two weeks' notice in his UFC debut last February, then knocking out Misha Cirkunov in 28 seconds in May, followed by another quick KO of Jimi Manuwa in 42 seconds in July, bringing his professional record to 15-1.
Like millions of immigrants before him, it's all in pursuit of the American Dream. But for Oezdemir, that dream almost ended before it began, three years ago back in Fribourg.
---
Oezdemir's rise has come so quickly that it might appear he materialized out of the ether as a fully formed fighter, which is far from the case. In late 2014, after four years as a professional, Oezdemir was an 11-1 fighter going nowhere. Despite catching on with Bellator, a top promotion, he was racking up debt with no clear path to a viable mixed martial arts career.
He worked at his father's bar, a popular gathering spot for the local Turkish community, to supplement the little money he was making fighting. Switzerland is not exactly an MMA hotspot, with top-level talent and coaches in short supply, so from the time Oezdemir was 18 he traveled to places like Thailand, Germany, France, Brazil, and the Netherlands for training. Even at home he would drive an hour north from Fribourg to train at his gym, Fight Move Academy.
Although he had some positive results, including a first-round TKO in his first Bellator fight in October 2013, Oezdemir felt like he was just treading water. He got a front desk job at a fitness club in 2014 after his father's bar closed, but got "super fat" and stopped training hard. Bellator couldn't find an opponent for him and suddenly his MMA career appeared over before it had really started.
Shit, he thought. Now I'm going to have to get a real job.
But Jason Kalambay, a kickboxer who is a close friend and training partner, knew Oezdemir's ambition and potential. "He had a good MMA trainer here," Kalambay tells VICE Sports, "but no sparring, no wrestling." He'd gone as far as his own determination and skill could carry him.
"You're not going to give up like that," Kalambay remembers telling Oezdemir. Kalambay then came up with a plan: the two would go to Miami for a month of training and see if Oezdemir could move his career forward. Oezdemir, short on money, was unsure, but says Kalambay "was really pushy."
---
Aside from some cauliflowering on his left ear, outside the gym there is little in appearance or action that would mark Oezdemir as a world-class fighter. His 6'1" olive-skinned frame is well-muscled, but not in the overstuffed-superhero way of some of his peers.
"I think Volkan is underestimated because of how he looks," Henri Hooft, the striking coach and co-owner of Hard Knocks 365—the gym in Fort Lauderdale where Oezdemir trains—tells VICE Sports. "He looks like a regular guy."
He is not blustering or obnoxious, his life is devoid of McGregor-esque largesse, and he seems more comfortable in workout clothes than in a suit. Everything in his life is structured around becoming a better fighter. He has no time for distractions.
"There's something with Volkan, in his eyes," says Kalambay. "You will see he's strong by the way he will look at someone, but not the way, necessarily, he walks or he behaves. He behaves very humble, very simple, very normal."
When he was younger, though, Oezdemir would sometimes get into scraps on the street or at clubs, often to defend his friends. "I was always a fighter in my mind," he tells VICE Sports. "I know it's not really smart to fight, but I think it's in me. I just love it. I can't stop it. That's why I went into boxing and MMA."
Oezdemir wasn't necessarily looking for altercations, but he wouldn't back down, either.
His recent arrest following a fight at a Fort Lauderdale bar demonstrates that these non-sanctioned bouts are not completely a relic of his past life in Switzerland. He cannot discuss any details of the case but is confident he will be cleared after pleading not guilty.
"He's really protective," Fred Englund, his best friend from back home, tells VICE Sports. "You feel safe when you are with him."
---
Today Oezdemir is alone when he arrives at Hard Knocks—a brand-new facility in a converted warehouse in a nondescript commercial area just off I-95 in northern Fort Lauderdale—parking his blue Hyundai Tucson amidst the sports cars and luxury SUVs outside the gym. Five large loading doors open into the parking lot, allowing fresh air and natural light to spill onto the training mat.
Football players like Anquan Boldin and Darrelle Revis train there, too. "I didn't know who the NFL players were," says Oezdemir with a smile, "but I knew they must be good because of the cars they drive."
The training session starts at 10:30 AM, but Oezdemir arrives before 10:00 to stretch and warm up so he can begin at full speed.
---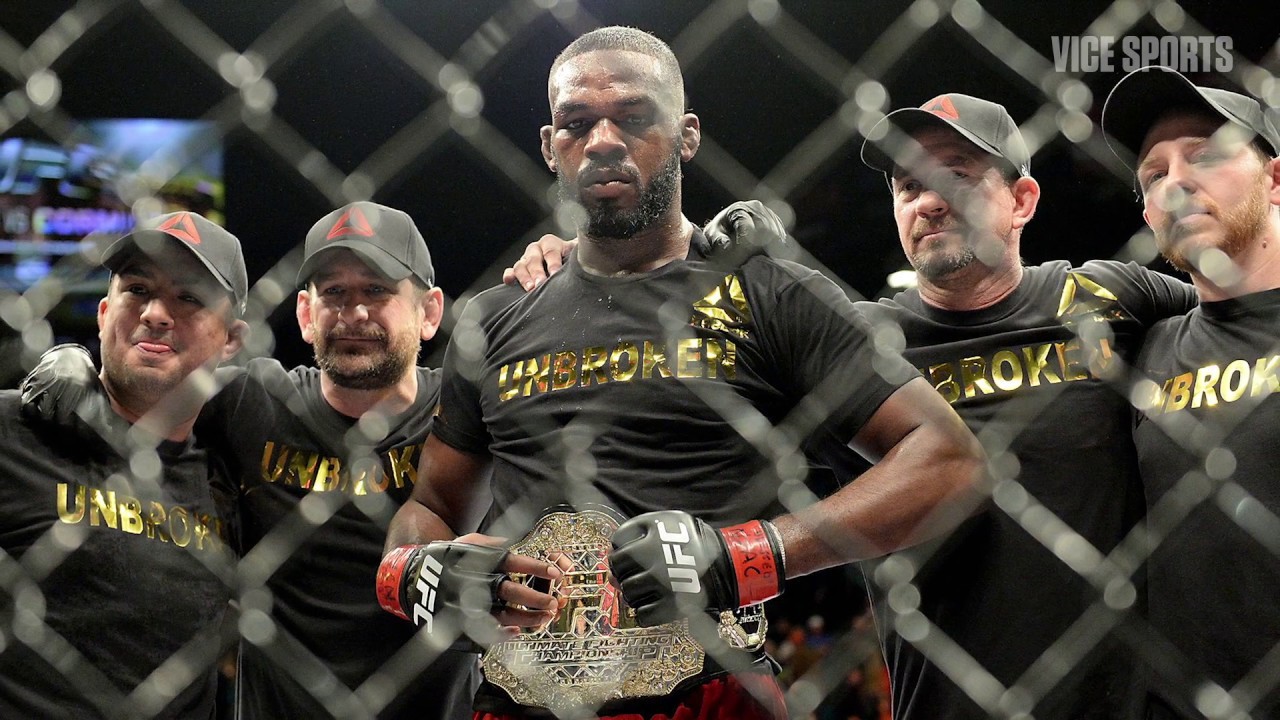 ---
"I like to compare myself to the top and for me, [the] top of the top is Eddie Alvarez and Michael Chandler," Oezdemir says. "I've never seen somebody working harder than those two."
The fighters are working on takedowns and escapes. A few times, Oezdemir calls Greg Jones, the wrestling coach and three-time NCAA champion, over to clarify the proper execution of a maneuver. He's a "perfectionist," says Kalambay, who flies in from Switzerland to help Oezdemir prepare for his fights.
"He's just here to work," Hooft says. "He doesn't care who he's training with. Some guys want to come here to say they're training with a certain guy. He just wants to work."
And his work does not end when the session does. As most of the other fighters pack their bags and hit the showers, Oezdemir gets some extra wrestling work in with one of the other coaches, Kami Barzini, and fellow light heavyweight Linton Vassell. After a shower, he downs a protein shake in a few gulps and inhales a slice of homemade Thai pizza from Hooft's wife. Then he's on the road, wishing for that nap.
Fifteen minutes later he pulls up to his new house, which he shares with his fiancee, Stephanie Aponte, in a quiet, gated community in Coconut Creek. It's a modest rental, but a big step for them.
---
Oezdemir, born to a Turkish father and Swiss mother, made an impression as soon as he arrived in the US in February 2015, holding his own in sparring sessions with UFC veterans in the Blackzilians camp. Alistair Overeem, whom Oezdemir knew from his time in the Netherlands and who first convinced him to try fighting in 2009, flew him out to New Mexico, where he was training at the prestigious Jackson Wink MMA Academy. Oezdemir had an invitation to stay, but with money so tight he opted to return to Florida because the Blackzilians offered a bed and food while he was training.
For the first time in his life, Oezdemir could focus on his workouts without worrying about money for rent or food, although it did mean sharing a three-bedroom house with Vassell and 10 other hopeful fighters.
"I'm still not happy and I don't think I'm gonna be happy even after winning the belt."
His career prospects in America were starting to look up, but he still didn't have a straight path to UFC success. The uncertainty in MMA is killer. In most sports, you know when your next game is and are working toward it. The seasons follow a consistent pattern. Not so for fighters, who spend loads of time and money training for fights that might never happen.
From the time he left Switzerland, Oezdemir fought just once before his UFC debut. In between, he signed with the Titan Fighting Championship, tore his meniscus and had arthroscopic surgery, then suffered through five fight camps in a row with no match due to opponent injuries or other cancellations. He was finally about to fight for Titan when he got the call from UFC, and the Florida-based promotion let him out of his contract to chase his dream.
Meanwhile, Hooft split from the Blackzilians in a well-publicized break-up back in January 2017, taking several coaches and fighters, including Oezdemir, with him. After leaving the Blackzilians, Oezdemir moved out of their fighter house and in with Aponte—whom he met through mutual friends on Taco Tuesday at a Mexican joint in Boca Raton—and her family.
---
Before heading to the Orthopaedic Center of South Florida for his hand therapy appointment, Oezdemir opens his fridge, which is stacked with prepared meals in black plastic containers, for a quick lunch (no time for cooking). He selects one with chicken, asparagus and rice, but before heating it in the microwave, he carefully measures out a half-cup of rice and discards the rest, knowing he needs to cut from around 230 pounds down to 205 in two months.
Oezdemir hired a nutritionist to come up with a new diet and meal plan, but he hasn't gone with the full package, where they move in and prepare all his meals. "I'm not at that level, yet," he says.
After lunch he makes the half-hour drive to his appointment, allowing an extra five minutes for a quick Dunkin' Donuts stop.
Aside from his family and friends, one of the features Oezdemir misses most about Switzerland are the local bakeries and their specialty breads. They have been replaced by regular Dunkin' stops, although the donuts and pastries are not on his menu. His order is an iced coffee with almond milk and no sugar (he double-checks the "no sugar" part at the window) to wash down a protein bar before the therapy session begins.
He says a previous therapist told him he might never be able to make a fist again with his right hand, which he injured after the Manuwa fight. It became infected and he spent a week in the hospital having it drained and receiving antibiotics intravenously.
Instead of accepting that prognosis he found a new therapist, Adriana, who exudes positivity. Oezdemir introduces her as, "My top healer."
He is determined not to let the injury stand in the way of his title shot, although two months out his knuckles are still so swollen that he can't close his hand completely and it hurts too much to punch with it. He is impatient for it to heal. No time for injuries, either.
He asks Adriana if she will be watching his fight against Cormier. She apologizes that she can't; she has plans that weekend, but says she will be praying for him.
Oezdemir, who is not religious, nods earnestly.
"God has given you so many gifts," she tells him. "Agility, intelligence, flexibility, strength, perseverance, speed."
"But mostly strength," Oezdemir replies, with a mischievous wink and smile.
Later, she scolds him for cursing. He is relatively soft-spoken, but casually sprinkles swear words into his French-accented English.
Adriana walks him through a variety of exercises designed to rebuild strength and restore range of motion in his hand. After demonstrating an exercise, she tells him how many reps she wants—15, 20—then turns her attention to another patient. A minute later she looks back.
"How many is that?" she asks.
"Forty," he says.
She just smiles.
---
Following his upset win over Saint Preux in February 2017, Oezdemir was back in Switzerland doing some promotional work when he got a call saying the UFC wanted him to fight Cirkunov, a rising star with a 13-2 record and an eight-fight winning streak. With his career finally taking off, Oezdemir needed someone he could trust running the business side of his life so he could focus on training.
Englund was a natural choice. They met in Fribourg when they were 15 and bonded over their shared ambitions: Oezdemir's in martial arts and Englund's in business. "We are like twins," Englund says. "I cannot really say brothers; we are like twins."
They are now on the cusp of the success they planned for during years of road trips across Europe, sometimes for training, sometimes just for fun and adventure. Englund doesn't want to leave his business in Switzerland, but he travels regularly to South Florida and the two men speak on the phone every day. Oezdemir likes to make phone calls while he is driving (no time for dead air), and, unsurprisingly, one of their favorite topics is how to be as efficient as possible.
In that same vein Oezdemir also likes to listen to audiobooks in the car. He didn't undertake a traditional apprenticeship back in Switzerland (aside from the karate and kickboxing that eventually led him to MMA), but says he would have liked to study history, particularly the Second World War, and perhaps be a writer. He always has questions, always wants to learn, but his schedule doesn't allow much time to curl up with a book. And with all the miles he puts in from home to the gym to the clinic and back, audiobooks are a perfect solution.
Matt Fitzgerald's How Bad Do You Want It? was a recent pick. Its premise is that the biggest barrier for endurance athletes is not what their bodies can achieve, but how much suffering their minds will allow their bodies to tolerate. A five-round title fight is nothing if not an endurance event, but even more so are the months of training leading up to it, and the book offers many practical tips, drawn from high-performing athletes' personal experiences, to help overcome mental barriers to success.
He has also been listening to Napoleon Hill's 1937 self-help classic Think and Grow Rich. Its principles are more applicable to the management business Oezdemir and Englund are building based on the lessons they have learned in Oezdemir's quick rise through the UFC—a second career for whenever he retires from fighting. But for now, the focus is on his first career, something that Englund sometimes has to remind his friend.
Oezdemir has trouble saying no. He can be too nice, too generous, always wanting to help his friends, family or training partners. So sometimes the manager has to take on the role of the bad guy, telling people "no."
A couple weeks before the Manuwa fight last summer, Englund's phone rang.
"We had a really good practice with Jason," Oezdemir told him excitedly. "I taught him some things and he was really listening to me."
"Volkan, I think that's a really good thing," Englund responded, "but if you want me to be honest, I don't give a fuck. I don't care if you're helping Jason right now. I want you to be ready for Jimi in two weeks. Now it's your moment—it's not Jason's, not anybody else's. Sometimes in your life, you have to be a little bit selfish to be able to give more after."
---
After his therapy appointment, Oezdemir has time for another Dunkin' Donuts stop (just green tea, this time) before heading back to the gym through the gathering dusk. As he drives, he is already contemplating tomorrow's schedule and where he might fit a nap between two hours of training in the morning, another hour in the evening, and obedience school for his dog, Nacho.
Despite the pain from his injured hand, he clearly enjoys himself in training and his positive personality is infectious for the other fighters. While they jog around the mat for a warm-up, Oezdemir replicates his driving style, ducking around and past the others at high speed, playfully pushing and slapping them as he goes, trying to entice them to chase him. Oezdemir, of course, arrived early and is already warmed up.
Englund says it was a difficult transition for Oezdemir to go from the boss of the gym in Switzerland to the bottom of the pecking order, but now he is clearly back on top—at home among the sweat, the trash talk, and the thwacks of leather and canvas meeting skin and bone.
Even after a night's sleep, Oezdemir is tired when he arrives for wrestling and sparring the following morning. He's only 10 minutes early, instead of his customary half-hour. Still, once the session starts, he is totally committed. With just two months to go before the toughest fight of his career, there is no other option.
"Some people take the fact that they're in the UFC now as maybe thinking they've accomplished something and they're happy being in the UFC," Oezdemir says.
"I'm still not happy and I don't think I'm gonna be happy even after winning the belt."
He simply has no time for that.