Just one state is giving voters the chance to directly decide on a policy to fight climate change this Election Day: Washington's Initiative 732 proposes a state tax on carbon emissions aimed at reducing emissions by making fossil fuels more expensive. It would be the first such program in the U.S. and the biggest in North America, and you might think it would easily pass in a state that is comparatively unburdened by climate change doubt or denial. But the measure is polling at just 39 percent support and will probably fail, not just because of opposition from big business but also because the local environmental movement is against it.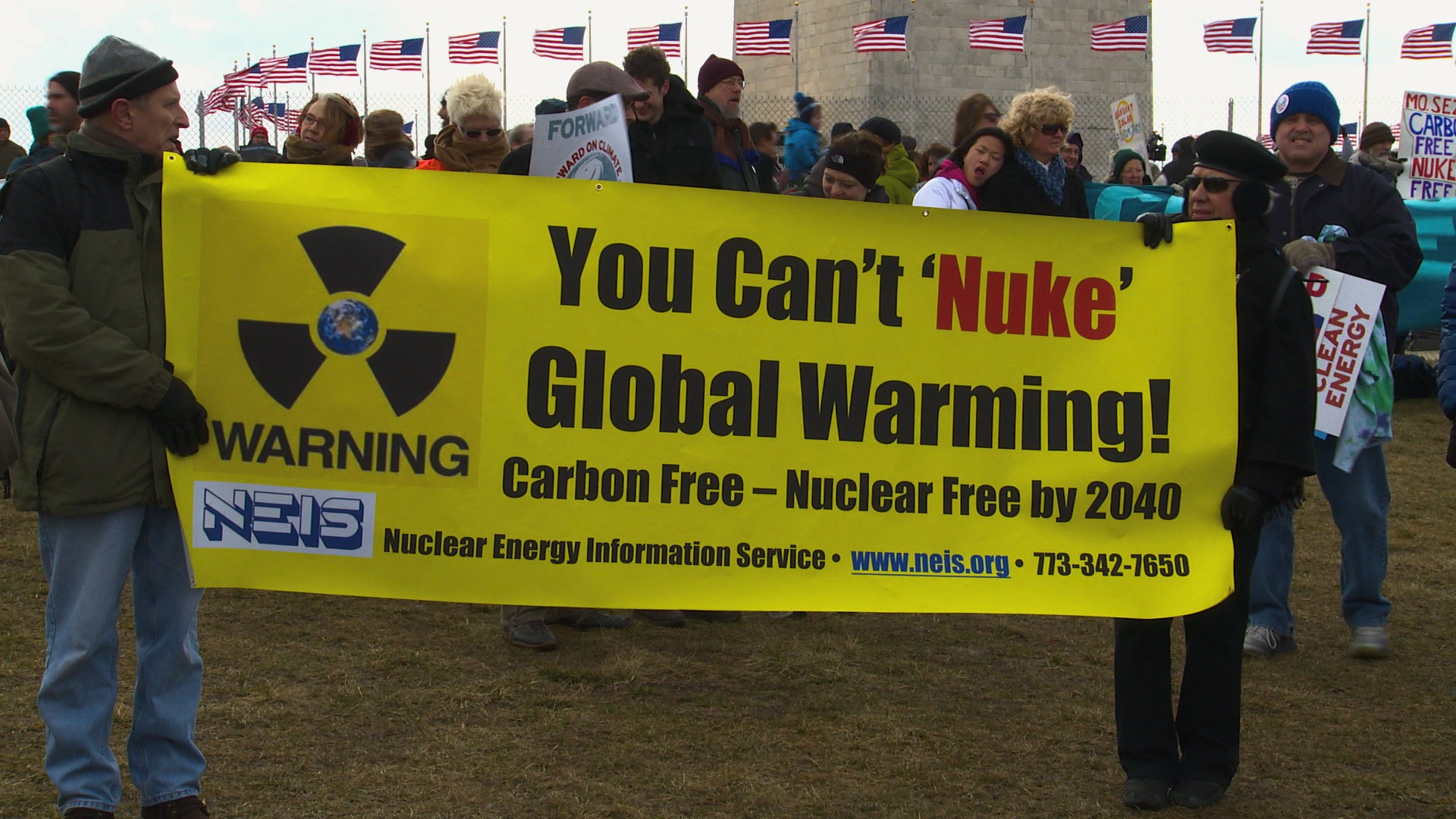 Washington's Alliance for Jobs and Clean Energy, a coalition of climate campaigners formed in 2015 by 150 activist, labor, conservation, and people-of-color groups, has publicly refused to support I-732. Many Alliance groups are actively asking voters to reject the proposal, which they say is a badly designed piece of policy. The Alliance plans to push a competing emissions-reduction plan if, or when, I-732 fails.
Not surprisingly, members of the business community, including some in fossil fuels and agribusiness, are also determined to defeat the measure on Nov. 8 and have organized a well-funded "no" campaign. But what is it about I-732 that inspires so much opposition?
As tax schemes go, I-732 is fairly easy to understand. It places a price per ton on carbon emissions, starting at $15 in 2017, rising to $25 in 2018, and then increasing by 3.5 percent a year until it reaches $100. Compared to its closest relative, a carbon tax in the Canadian province of British Columbia that was capped at $30 in 2012, it is expensive, and some of those costs would likely be passed from industry and utilities companies to consumers. For example, a carbon tax of $25 a ton would raise the consumer price of gas by 25 cents a gallon and add 2.5 cents to a kilowatt-hour of coal-fired electricity, according to the proposal.
To help consumers and manufacturers shoulder this cost, the measure proposes distributing income from the tax in three ways: an overall reduction in sales taxes by 1 percentage point, a tax credit of up to $1,500 for low-income families, and a $400 million tax cut to manufacturing. Proponents say this balance of taxes and cuts makes the measure revenue-neutral, meaning it doesn't increase government income or spending.
Yoram Bauman is a stand-up comedian with a Ph.D. in economics who wrote I-732 with a grassroots group of economists and other citizens called Carbon Washington, or CarbonWA. He says he designed the measure to avoid the bipartisan deadlocks that have strangled previous attempts at regulating emissions. In theory, Republicans can support I-732 because it doesn't raise overall taxes, while Democrats eager to see climate action and tax cuts for working families can support it. In reality, neither climate campaigners nor tax-skeptical Republicans seem all that enthusiastic about the initiative.
Vocal opposition to I-732 from the right is led by the Association of Washington Business. The "no" effort has raised almost $750,000, with a third of that coming from a major oil-industry donation hub and most of the rest from utilities, agriculture, and industry. The campaign cites official estimates that the tax will put an $800 million dent in Washington's budget and argues that it is far from revenue-neutral. Also, they say the state is already cutting emissions without a tax — so why implement a new one now?
While the business association's opposition is understandable, the Alliance's refusal to support I-732 could look more like a case of left-wing movement in-fighting and injured egos, not unlike the scene in Monty Python's "Life of Brian" where the People's Front of Judea nurtures a bitter sectarian rivalry with the Judean People's Front in the struggle against their Roman oppressors. But Alliance members don't see it that way.
Becky Kelley, president of Washington Environmental Council, is on the board of the Alliance. She says most member groups agree that I-732 is "terribly naive and fairly destructive."
"[CarbonWA] designed their policy to appeal to a number of people who haven't gotten behind it," she said. "Factually, it's fair to say that their reading of the political landscape was inaccurate."
She knows that landscape better than most. In 2008, legislation to reduce carbon emissions failed nationally and in the state, prompting the environmental movement to look for new ways to organize and meet its goals. In Washington, it started to seek out alliances with groups that, until that point, hadn't been at the forefront of the climate issue.
"In 2008, after failed attempts to regulate carbon and a lot of pushback, we recognized that we needed a broader movement," Kelley explained. "This has been a long period of relationship-building, including new alliances with the Labor Council, small businesses and, since 2014, really grappling with issues of racial equality."
Part of the opposition to I-732 has been attributed to the fact that CarbonWA never got behind this relationship-building exercise. To more than a few members of the environmental community, the group seemed to appear out of nowhere: middle-class, white economists proposing a tidy solution to a problem their diverse base had been trying to address for years. Members of Seattle newspaper The Stranger's electoral endorsements board were explicit about this concern in a recent article, writing that "the people behind I-732 are not the same people who should be telling the state what to do on climate policy."
But the Alliance says it's refusing to support I-732 not because its members felt excluded or overlooked but because they think the policy is likely to fail. "For example, British Columbia's carbon tax hasn't been a success," Kelley said, citing a recent report that shows it was ineffective in reducing emissions.
California tried a carbon-pricing policy based on a cap-and-trade system starting in 2012, but it imploded in 2016, raising just 2 percent of the funds it was supposed to. State politicians started questioning the scheme, calling for climate action that could bring tangible benefits to public health and local communities. The state is now slowly modifying the program to provide more direct assistance to disadvantaged communities and to fund green infrastructure and jobs.
The Alliance's alternative policy proposal for Washington is heavily inspired by California's recent shift, demanding that carbon taxes fund environmental justice and green public spending. "Learning from California, I think we could skip the step where the whole thing falls apart and go straight to getting a broader base involved," Kelley said.
Bauman, on the other hand, said he doesn't see how the Alliance's "unite the left" approach will work in Washington, a low-tax state. Even less, how the approach might be scalable to a national level or make polluters pay for the transition to a low-carbon economy, one of the Alliance's main goals.
"Nobody knows how to crack the nut of climate action," Bauman said. "We try hard not to be doctrinaire. [However], this idea [that] we're going to fund green investments and make oil companies pay is the left-wing equivalent to saying we're going to build a wall and make Mexico pay."
But it seems few in Washington are happy with I-732's revenue-neutral approach. Maybe it boils down to this: People want to see what they're getting for their taxes. In that sense, schemes that channel money to renewables, transportation, jobs, and other green infrastructure could be an easier sell on both sides of the political spectrum. Also, as Nick Abraham from Washington Conservation Voters said last week, "Writing ballot measures without getting people involved first just isn't how you do politics anymore." He could have a point.
CORRECTION (Nov. 4, 3:35 p.m.): An earlier version of this story misidentified the business group leading opposition to I-732. It is the Association of Washington Business, not the Washington Business Council.