Photo by Greenslade/Zuma Press/PA Images
This article originally appeared on VICE UK. Hugh Hefner, liberation pornographer, has died at the age of 91, surrounded by his family and friends. He did not die as he lived, surrounded by rubbery boobs and barely-hidden vulval clefts.
But Hefner, a pop cultural punch line, was also a Psychology major, with an IQ alleged to be in the 150s. He knew very well the caricature he was fashioning. Which is interesting: As his candle gutters, we're left to ponder whether there was anyone inside that burgundy robe. In the final frames, what did this Citizen Kane of intercourse actually want from life? Was his Rosebud anything more than Playmate of the Month of June in 1996?
Unlike the usual potted obits, this isn't meant to be complete or definitive; it's just meant to pick at the odd bits: to try to find something meaningful beyond the silhouette.
---
WATCH: The Mormon War Against Porn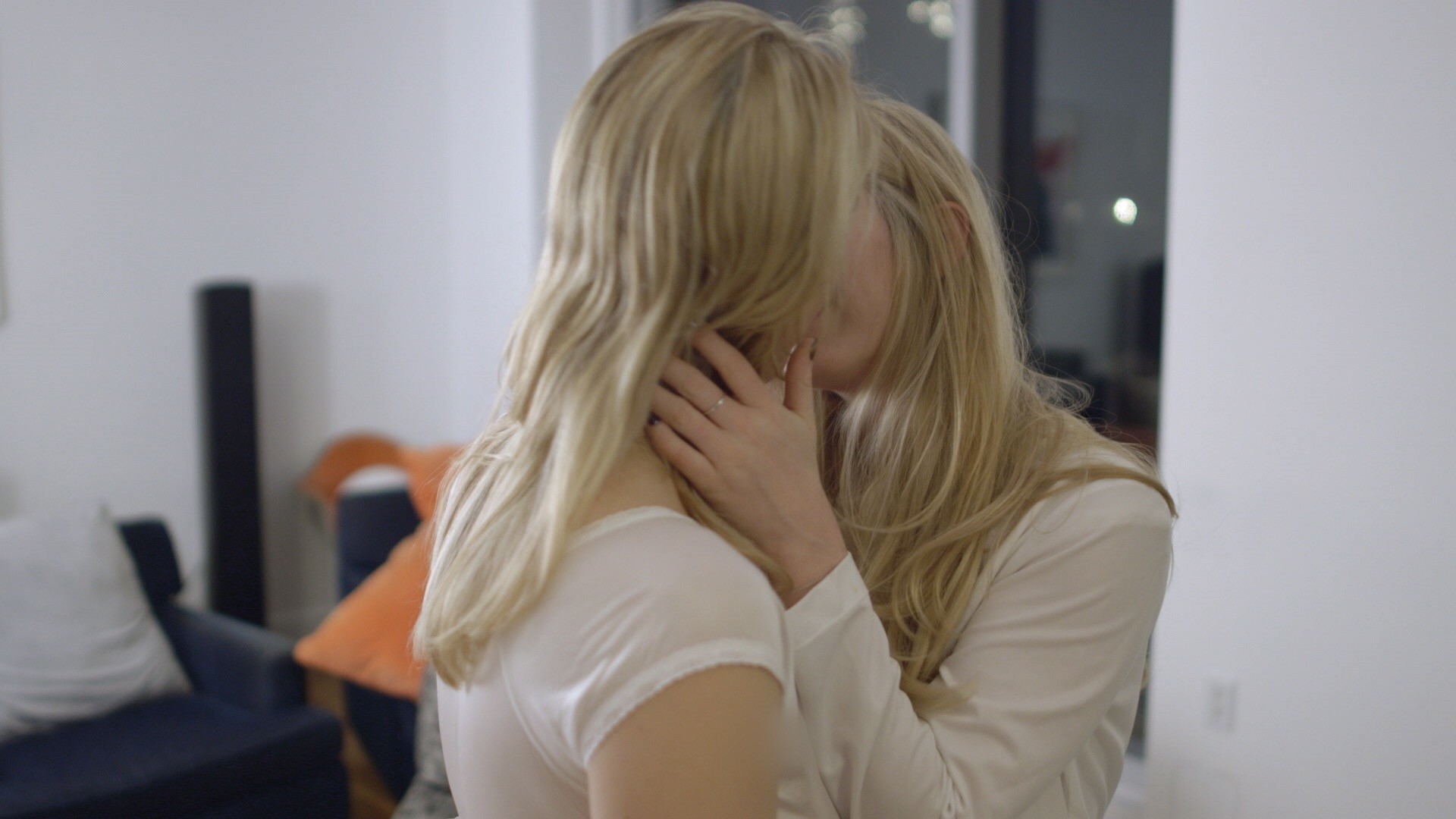 ---
Like most stories of men who built empires, this one begins with crushing sexual rejection
Aged 16, back in his hometown of Chicago, Hefner was rejected by a girl at his high school. Soon after, he began referring to himself as "Hef" rather than Hugh, changed his wardrobe, and crucially, began drawing a comic strip about himself—the fantasy version of himself, the one that soon began to manifest as his new reality. In 1959, when he wanted to promote his magazine, he again reinvented his self-image, fashioning himself into the walking burgundy robe history remembers. It's such a deliberate abstraction that you could almost say he was an early advocate of cosmic ordering. Or perhaps that what we witnessed was a man who built an empire on a man who didn't exist, in whose body he happened to live.
What Hugh Hefner leaves behind most of all is Hugh Hefner
While all the artifacts we have of Shakespeare's life would fit into a shoebox, the world can happily go bananas over Hugh Hefner for the next 30 years without recycling any footage. The man was in the Guinness Book of Records for his personal scrapbooking collection. Archiving his own life was his narcissistic, anal obsession (not to be confused with Playboy's Narcissistic Anal Obsessions Vol. IV, VHS or Betamax). His scrapbooks went back to when he was a six-month-old baby. He employed his own personal archivist, who would clip or record all the pungent droppings that fell off of Hef's life.
History is not only told by the victors, but, as many a modern media company has understood, it is told by those who own the copyright on audio-visual content. In that context, expect his reputation to be burnished in years to come. Case in point: Amazon has begun using their access to his 17,000 hours of personal footage and over 2,600 scrapbooks to fashion American Playboy: The Hugh Hefner Story, mixing documentary footage and biopic.
A 1930s version of Flash Gordon is the most important influence on western beauty ideals in modern times
In an interview with the LA Times, Hefner recalled that it was seeing Alice Faye in films as a child that first fixed a specific ideal of beauty—big-boobed and blonde—that he'd mint through his enterprises unfailingly ever since.
Even he occasionally felt the emotion humans define loosely as "love"
In 1949, he married the first girl he ever sexed: Mildred Williams. He "saved himself" for her, the courtship phase held together with "two years of foreplay," he recalled: "That wasn't unusual for our time."
But while they were engaged, Mildred confessed to an affair, conducted while Hefner had been in the Army. The virgin Hefner felt as though he would always be his wife's sexual junior. "After that, I always felt in a sense that the other guy was in bed with us, too." Ten years later, they divorced, and, as if to dilute the ever-festering wound of deep sexual attachment, he began work on the thousands of sex partners his life would consist of.
In 1989, he married for a second time—to Kimberley Conrad. He apparently never cheated on her, and the pair stayed wed for another 11 years, producing two children. When they separated, she and the boys moved in next door.
In 2012, he again traded in the fucking for someone to exchange weather-based chatter with. But first, Crystal Harris, 60 years his junior, was asked to sign an ironclad prenup that will now leave her with nothing.
Do not lick the taps in the Playboy Mansion
When, a couple of years back, facing rising debts from his business empire, Hef was forced to flog the Playboy Mansion, the real estate world got to run the ruler over this sex Xanadu.
He sold it off to a private equity investor, Daren Metropoulos, for $100 million, on condition that he could lease it back from him for $1 million a month. Larry Flynt was apparently another interested buyer—Hef's arch-nemesis had wanted to convert it into the Hustler Mansion.
The truth, though, was that most of that money was tied up in the building's historical legacy. Like the home of many an 80-somethings, the mansion had by that stage acquired a very faded kind of glory. The curtains were sun-bleached. The TVs were outmoded. The whole thing needed a face lift. "Stuck in the 80s" was how one late-period Playmate described it. In April of 2011, 123 people attending a fundraiser caught proto-Legionnaire's Disease from the swimming pool.
With its 29 bedrooms, the Mansion now stands every chance of being renovated into a deluxe hotel—perhaps into the fantasy version of itself that the general public always envisaged.
Having sex with Hugh Hefner was often like having a wardrobe fall on you
"There was zero intimacy involved," recalled Holly Madison, who joined the sex-staff in the early 2000s. "No kissing, nothing. It was so brief that I can't even recall what it felt like beyond having a heavy body on top of mine… Needless to say, for me, sex was never the highlight of the relationship."
Crystal Harris, his final wife, admitted their lovemaking only happened once, and lasted "like two seconds."
But if you were in the harem, the plastic surgery was free
Plus, a $1,000 a week "wardrobe allowance," and constant access to free beauty treatments at the in-house salon. Hefner apparently took a polaroid of every girl who came to the mansion, then he'd rate them all—A, B, or C—based on a complex formula involving their views on Heidegger's Being and Nothingness, and their looks. Once you were in the harem, you were owned—there was a 9 PM curfew, no friends to visit, and Hugh would feel within his rights to warn you if you began putting on weight. Some have suggested that he was controlling—that he'd deliberately pitt one bunny against the other.
It wasn't all botox and catfights, though; even if you weren't his private delight, you still had to participate in Hef's nightly bedtime ritual, which involved a "group orgy" with the girls, at the center of which King Hugh would sit, smoking pot, watching porn, and getting involved. But "he always finished himself off," according to Holly Madison. Like a true gent.
He would have wanted you to know that he basically invented liking sexual intercourse, but that he was also an important civil rights figure
What do you get the man who has everything? How about a legacy? As time wore on, it appears Hefner began to eyeball his place in history, and to align himself with its good guys. Perhaps he watched The People Vs Larry Flynt? Who knows.
This would rest on three things: inventing sex, inventing free speech, and inventing multiculturalism. A 2009 documentary, Hugh Hefner: Playboy, Activist, and Rebel, made with his co-operation, sought to scratch beyond the dress-down Benny Hill, to emphasize his civil rights record.
Opened in 1960, Hefner's original Playboy Club in Chicago was avowedly open across all color lines. His 60s talkshow—the original Zoo TV, in that it involved Hef wandering around at a party, chatting with celebrity folk—was just as unconcerned about race. In print, in the early-60s, he railed in favor of permissiveness in his famous editorials. And of course, it was implied that before Hefner, sexual intercourse was a tedious routine, like darning a sock. But then: one man got on his typewriter and people started going at it.
Either way, Hef won. The boy who drew cartoons of his ideal life made that life happen down to the sharpest detail. He succeeded in everything he did. But it's hard not to wonder whether there's a good reason he's still lampooned more than lionized—that, as much as his life was wish fulfillment, he became trapped by his own Nietzschean contempt for "slave morality." Was there anything valuable in his mode of men's lib, in the idea that you could give the slip to the nuclear family and the wife-as-partner model it often implies? Or did he… did it… I mean… actually make him happy?
I guess we'll never really know that about the multi-millionaire who slept with thousands of women and died at a ripe old age after a brief illness with his family around him and the world praising his civil rights contributions. Follow Gavin Haynes on Twitter.