Photo by Frederick M. Brown via Getty Images
Last night during an event honoring women in film, Reese Witherspoon and Jennifer Lawrence both shared their own horror stories of feeling powerless after being sexually harassed or assaulted while working in Hollywood—proving issues of abusive and predatory behavior go far beyond Harvey Weinstein.
Prior to introducing her Big Little Lies co-star Laura Dern at ELLE's Women in Hollywood event in Beverly Hills, Witherspoon revealed to the audience that she's had "multiple experiences of harassment and sexual assault" during her career, including being assaulted by a director at the age of 16. She said she felt "true disgust" for her attacker, and anger "at the agents and the producers who made me feel that silence was a condition of my employment."
Lawrence also used the platform to share some of her own "degrading and humiliating" experiences, including having to stand naked in a group of much thinner women, and recalled later being told by a producer that "he didn't know why everyone thought I was so fat, he thought I was perfectly 'fuckable.'"
For Weinstein, the fallout from the allegations against him has been resounding: He's been fired from the company he co-founded, his wife left him, and he was booted from the Academy of Motion Picture Arts and Sciences. Not to mention he's also being investigated by police in both New York and London. But how does Hollywood begin to address its deep-seated culture of "casting couch" abuse and assault?
---
Watch: Rose McGowan on Sexism in Hollywood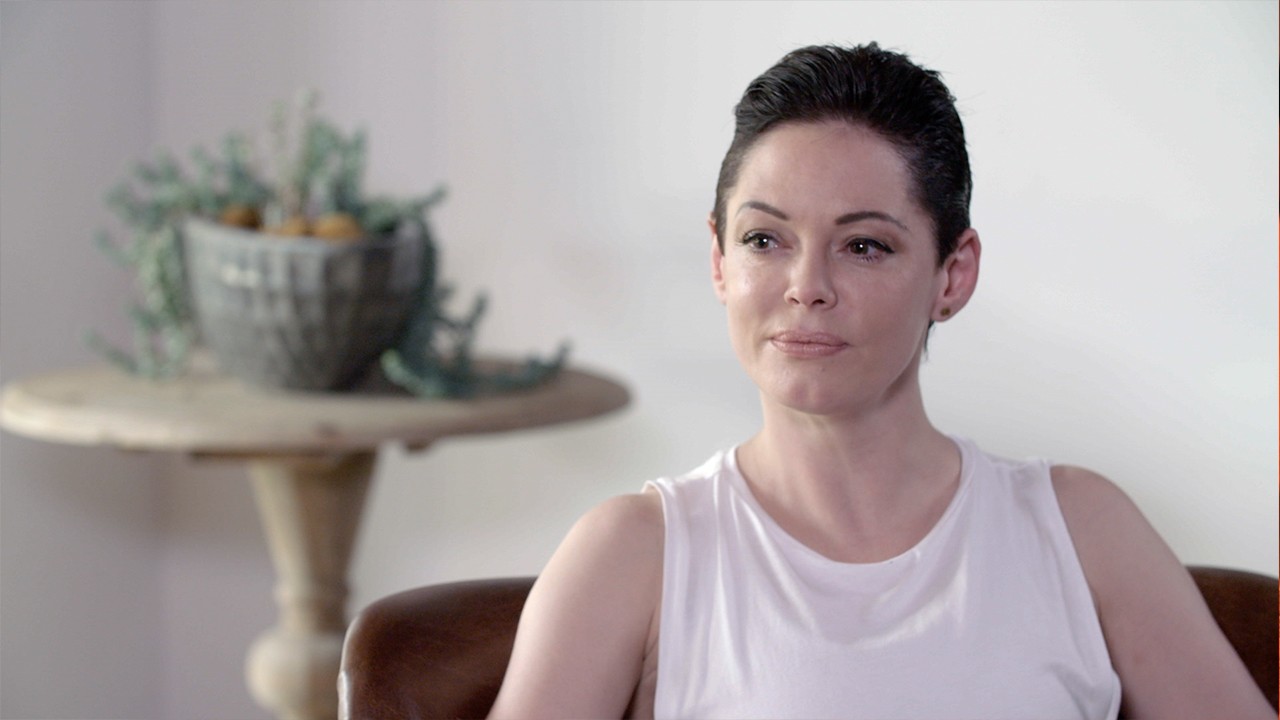 ---
One solution was raised at last night's event by LucasFilm president Kathleen Kennedy. She suggested it was time to create an industry-funded commission comprised of a wide variety of representatives from legal, labor, film, and feminist backgrounds. This group, she told the audience, would be responsible for "developing new, industry-wide protections against sexual harassment and abuse." Kennedy said she's already asked the board of governors of the Academy of Motion Picture Arts and Science to begin assembling this commission.
"It seems to me," Kennedy explained, "that the solution would include zero-tolerance policies for abusive behavior and a secure, reliable, unimpeachable system in which victims of abuse can report what's happened to them with a confident expectation that action will be taken without placing their employment, reputations, and careers at risk."
Read more: Why Harvey Weinstein Isn't Being Investigated for Sexual Assault in California
Leah Meyerhoff is the founder of Film Fatales, a grassroots community of women filmmakers who meet for collaboration and mentoring. Safe spaces for women like Film Fatales, Meyerhoff tells Broadly, are vital steps to creating a safer industry, but they're not the only steps.
"Sexual harassment is rampant in all industries all over the world, but what's unique about the film industry is there's no HR department," she says. "There's no one to turn to: Your boss is often the one who's guilty of perpetuating the assault." That's why, she continues, the creation of a venue in which people can report inappropriate behavior, such as Kennedy's suggested commission, is crucial. "There are very few legal structures in place in which women who've been abused or assaulted can speak up without losing their jobs or being blacklisted from the industry."
Meyerhoff also firmly believes that hiring more women will make the industry safer. "It's no coincidence that Hollywood is one of the most sexist industries, [what] with such a small number of women in positions of power. As a result, you see this rampant problem of sexual assault and abuse. If studios hire more women to direct films, to produce films, to write films, you will have a wonderful silver lining of seeing less sexual harassment occur on the set."
Now that women in film and beyond are speaking more publicly about their horrifying experiences, Meyerhoff says that she'd like to see more men speak up. "I'd like to see men say, 'I am part of this patriarchal system; I have enabled this behavior,' and to find that voice within themselves, especially when they are in all-male spaces, to call out that behavior. At the end of the day, this is men's problem to solve."
She adds that it's past time to hold perpetrators "accountable in a real tangible way."
"In the same way you're seeing Harvey Weinstein face consequences … there are many other men in a similar position as Weinstein who have yet to face any consequences." In other words, to create a better industry, Meyeroff says, "Men who harass women should lose their jobs."