Image via Facebook
On a recent Friday night at a shared workspace in the boonies of Chelsea, VICE Impact got invited to a party. The space was impeccably designed: hip and vast enough to house the artists, activists, and workers from the more than two hundred and forty non-profits, b-corps and start-ups that are members of the Centre for Social Innovation, even if they all showed up at once for the shindig and started dancing. Things didn't get that wild, though, and anyway everyone was pretty focused on the talent show. Yep, the talent show: someone sang the Dixie Chicks. Someone read from a piece they had written when they were seventeen. One lady busted out some socially conscious hip-hop (with decent flow), and a dude played his face like an instrument. Don't giggle: where in some New York start-up circles this sort of goofball earnestness would be snickered at, ignored and talked over, the people here were sitting, laughing, applauding, (even shushing!) and shouting their support. The feeling was that they were all in this silliness together. And that is no accident.
CSI is New York's only shared workspace devoted to the build up of socially responsible, impactful, and, yes, innovative companies, both for- and non-profit. If you think that the net that casts is pretty wide, you're not wrong. The map on a large blackboard at the entrance of the workspace colors the different sections that occupy each "bay." "Prison Reform," "International Development," and "Civic Engagement" are right down the way from "Hospitality" and "Brand & Marketing."
THINX, the maker of women's hygienic undergarments (which got its start here), is near Partners For Progressive Israel. Like any shared workspace in 2017, some of the start-ups are operating on a Twitter feed and a dream while others are, well, THINX, whose controversial ads are papered all over the subway system and who has already been the victim of an honest-to-god founder/executive boondoggle. This is a big space, and the representation, by design, is vast.
But cynicism seems a foreign concept, and it is far from dog-eat-dog.
"We have some people who have the fire in their belly, but might not have the savvy or expertise to develop their concept, and then we have people who have the nuts and bolts worked out," CSI Community Animator Chelsea Simpson told VICE Impact.
It's her job to facilitate the events (talent shows, Salad Parties) and meetings that serve to bind together disparate goals into common purpose.
"We're mindful of the balance of what we have in the space, and my concern being in Animations is how do we foster that permaculture," she said. "How do we entreat different species of organizations to cross-action?"
Indeed, the word one runs into a lot is "community."
---
Check out more videos from VICE: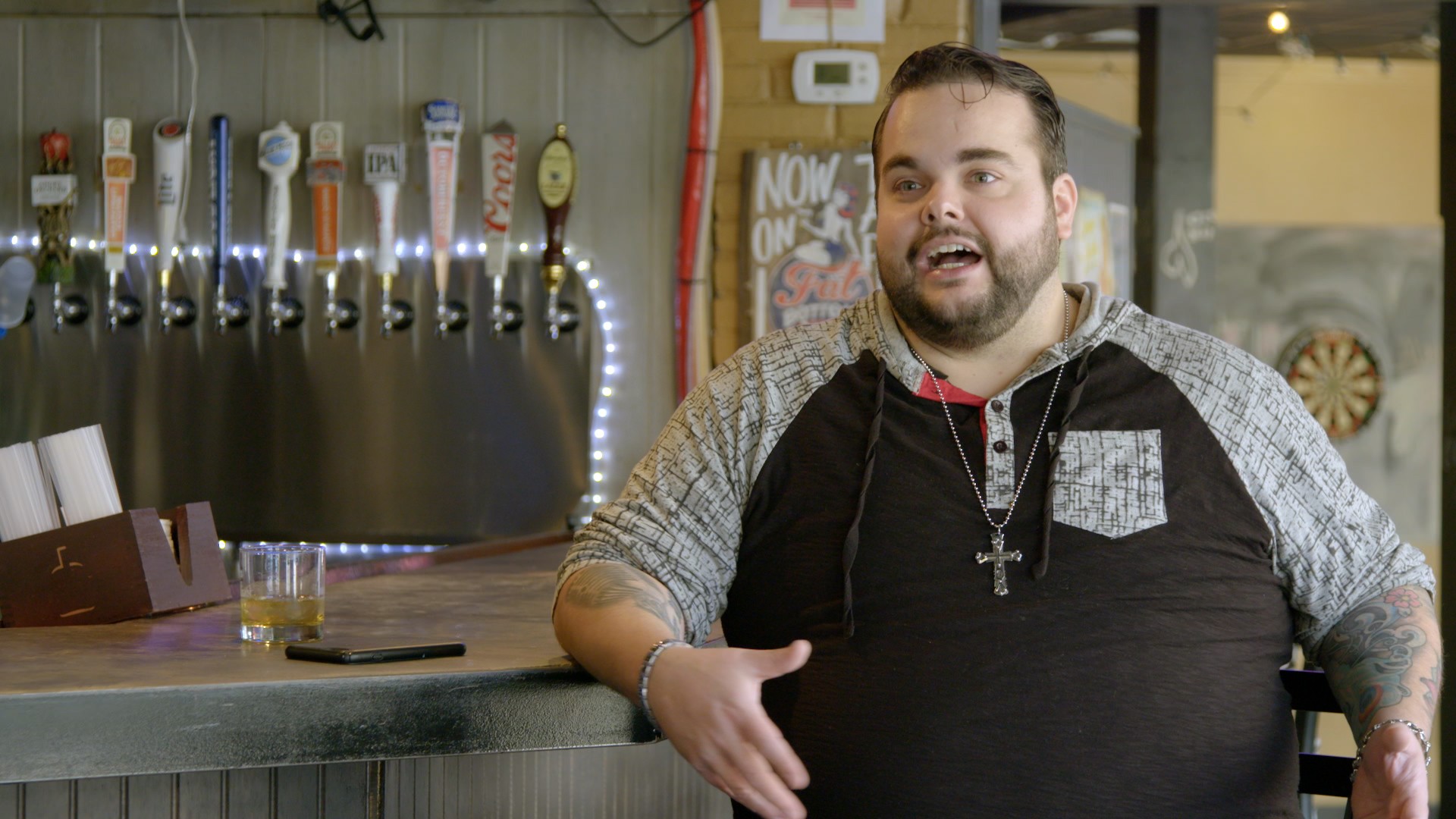 ---
"The most helpful part is the emotional support," Rohit Acharya told us. First Access, the microloan company he co-founded, "graduated" from CSI: in effect, by hiring people and becoming too big for the hot desks and small offices of the workspace to contain. But growth is never guaranteed in business, much less when you're also trying to make a positive mark on the world.
"There are scant resources for this industry to begin with," Acharya said. "So you realize that you're trying to do something where you're up against a lot of obstacles, but you're not alone—and I mean physically not alone. You're in a space with people who have chosen a similar path, that you can talk to, that you can blow off steam with."
The Centre was founded in Toronto in 2004 (notice the Canuck-style spelling in the name). Bringing it to NYC was the brainchild of David Gise, who in 2013 had been offered to take over a 13,000 foot space in the Starrett-Lehigh Building, one of the largest structures in the city, and since then CSI has only expanded more and more. It is now a 24,000-ft. space, and just recently opened up its fourth bay, which is dedicated to forty companies that comprise a Women's Lab, including a handbag company that devotes proceeds to victims of human trafficking, an empowerment workshop for teens, and an incubator for women entrepreneurs and non-profits that remarkably mimics CSI in microcosm, like a Russian nesting doll of social impact movements.
"A lot of other places are much more transient," Dylan Alban, Director of Implementation and Support for American Prison Data Systems, a b-corporation who brings tablets to prisoners in order to educate and reduce violence and recidivism. "People stay a long time here. It's not a quick incubator where you get in and boom you're out the door. The network is great. There a lot of like minded people who are willing to pitch in and help."
There's a certain amount of kismet going into these connections. In the wake of the Philando Castile shooting, Ms. Simpson and others at CSI were brainstorming ways to affect real, positive change in their local community. In November of 2016, Blowback Productions screened their HBO documentary "Class Divide" at the space; the film follows the lives of people on either side of 10th Avenue and 26th street, a block that houses both a private school and the Elliot-Chelsea Housing projects. Hyisheem Calier, a social worker (and subject of the film), was at the screening. He met Ms. Simpson and together they spent weeks figuring out a project, and soon discovered that Mitchell Grant, manager of the Lehigh building that houses CSI, had also been at the screening and was looking for a way utilize the vast corporate resources housed in the complex to affect change. Thus the Chelsea Alliance was born. It kicks off the first phase of its pilot program in three weeks: providing ten residents of the projects with paid internships at Johnson & Johnson, THINX, and other corporations in the building.
READ MORE: Hip-Hop Hackathon Engages Students on Tech Industry
"We hope to set an example for communities like Elliot Chelsea where many corporations live but may not provide opportunities for the underrepresented youth and marginalized populations in their neighborhood," Calier said.
Residents of the Elliot Chelsea houses benefit from the opportunity, and the corporations benefit by gaining access to untapped local talent. Part of the Alliance is formal and structured: the internships. But part of it is inviting the participants to hang out at talent show parties and develop genuine relationships with members of CSI. Mr. Calier and a few of his friends were there when the music started pumping. Like everybody else, they seemed to be having a great time.
To learn more about the work of CSI check-out this list of all the organizations involved in their NYC Women's Lab. If you or your impact organization would like to work through CSI, fill out their online inquiry form for meetings and events.