"The Dream of the Fisherman's Wife" by Hokusai via Wikimedia Commons
For erotic manga artist Toshio Maeda, tentacle porn was a genre born from necessity, or rather, a need to artfully circumvent Japan's censorship laws. In a 2012 interview, Maeda explained that, in Japan, "extreme" erotic animations, or hentai, with explicitly illustrated sex acts could potentially get his editors arrested, so he decided to use tentacles as a substitute for male genitalia. Tentacles "are like hands and legs or like, uh, just body parts, so it's OK to go there," he explained. It was a move that secured his place in hentai fandom as the self-appointed "tentacle master," but now, a new crop of women illustrators and porn producers are working to subvert rape culture and gendered tropes in the genre dominated by male artists.
Maeda-style tentacle porn can be found on popular NSFW Tumblr blogs like Monsters and Tentacles, BDSM And Tentacle Porn , Pussy And Tentacles, and many, many, more. Maeda may be credited as a porn pioneer, but the history of erotic tentacle imagery can be traced back to The Dream Of The Fisherman's Wife , a 19th century woodblock print by Japanese artist Hokusai (and work of vintage porn highlighted on Mad Men). The print depicts a woman engaged in sexual activity with two tentacled sea creatures, and is often cited as one of the earliest known works of tentacle erotica.
The sex act portrayed in the print could be interpreted as mutual, unlike more recent iterations of tentacle hentai, which is sometimes called "tentacle rape." These usually follow an extremely limited visual script that goes something like: An unsuspecting woman encounters some kind of tentacled creature or demon intent on raping her and she is overtaken and rendered immobile by said creature, tentacles forcing their way into any available orifices. This narrative structure doesn't leave much room for consent, and though it centers women as the primary objects of desire, they're depicted as passive and lacking agency.
---
Watch: Artist Marilyn Minter on Depicting Female Sexuality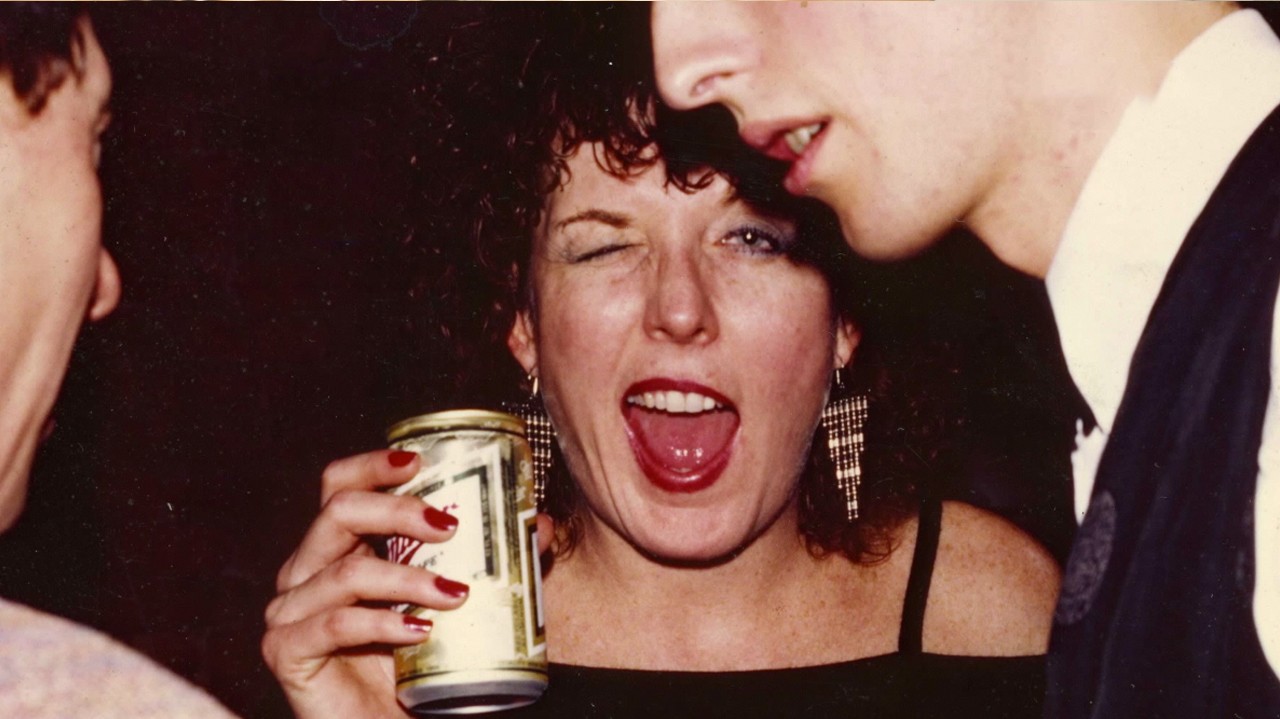 ---
Bondage, domination, and humiliation are common fetishes, and there's nothing inherently wrong with enjoying porn that depicts consensual non-consent. But many tentacle porn animations portray visible suffering and heavy-handed phallic imagery that may be alienating to women. Not to mention, feeling like an accomplice or voyeur to another person's suffering makes for a shame-filled viewing experience, when porn should arguably be affirming for viewers.
Erotic illustrator Apollonia Saintclair, whose body of work includes some subversive tentacle-inspired pieces, has said that she gives women "the most important role" in her work because "it is almost always the men who are the narrative engines [of art]." In her tentacle porn illustrations, that means portraying the tentacle as a metaphor, rather than a "phallic substitute."
"In my drawings, representations of sex with an octopus are not examples of bestiality, but rather the metaphor of a union with an ideal lover, multifaceted, endowed with gentleness and intelligence, ready to exalt all the wishes of his partner," Saintclair explained. "The tentacle is not a phallic substitute in the proper sense, but rather an organ that is all the organs simultaneously: penis, hands, mouths, skin, tongue, and bondage itself. It is not a hard, penetrating stalk, but rather a cloud of pleasure, multiple, complacent, indulgent and powerful."
Broadly spoke with a Los Angeles-based cartoonist and erotic illustrator (who wished to remain anonymous because she accepts tentacle porn assignments from clients) who explained that she tries to subvert sexist tropes by "only draw[ing] males in tentacle porn … in the same way males would draw females being sexually dominated by tentacles."
"I actually become tired with seeing the faces of women twisted and crying and upset. Does there really need to be that violence on such a large level?" she asked. "I guess my main problem comes with the sheer imbalance of product, and the impersonal nature of tentacles."
Berlin-based porn producer Assie Enoch, who works under the name Lo-Fi Cherry, also seeks to make tentacle porn a more women-friendly genre—but by "feminizing" the tentacles themselves. "[Tentacle porn depicts] a monster-creature taking women with force and, in this regard, you're visualizing a different form of rape. I didn't like that at all," Enoch tells Broadly. "I questioned if the tentacle had to be always a penis," she explained in an interview with feminist collective Coven Berlin, "And it made me wonder: How would a female monster look like and what will her weapon be? Picturing her, I see a lot of sucking and squeezing devices, and not to forget all the slime and wetness that is typical for tentacle porn."
Back in 2013, she launched a campaign to create a live-action tentacle porn series featuring women in the role of the tentacle monster, beginning with the NSFW short film Destruction of Dude. The work is now part of what Enoch calls the Femme Tenta trilogy, which includes her newer erotic (and NSFW) works Space Labia and The Rise of The Pelvic Floor. According to her Femme Tenta Manifesto, feminist tentacle porn centers women's narratives and characters (from protagonists to predators), focuses on women consumers, and breaks away from visual and cultural tropes.
"'Feminist tentacles' is a pornographic art project to help 'image affirm' female-bodied sexpriences," Enoch tells Broadly. She now gives workshops, lectures, and live performances based on the Femme Tenta trilogy, and her exploration into feminist tentacle porn has led to an in-depth knowledge of and reverence toward women's bodies. "This became a huge project. If I wanted to build a female monster, I needed to know everything about the female anatomy. I needed to know in detail how the clitoris looks like, how big it is, what it can do and why it acts like it acts … In the end, with this project I went from making porn to educating others about the female anatomy."
For Enoch, making and enjoying porn have nothing to do with outdated, shallow ideas of focusing on sexy women, but rather, preserving and advancing erotica as an art form and centering women's sexuality. Just as seeing oneself represented in conventional media can be transformative and affirming, so is recognizing familiar experiences and fantasies in erotic works that honor women's pleasure. She subverts the clinical, one-dimensional eye of tentacle porn by giving it humanity—real feelings and reactions.
"It is a false assumption that visual stimulation is about looking at pretty things," Enoch says. "Following the idea of the empathic gaze, the images you present should illustrate sensation. Not beauty."