Iran's president struck a defiant tone at a military parade Wednesday, vowing that his country would make or buy whatever weapons it deemed necessary to deter "invading powers" that were encroaching in the region, in an apparent reference to the recent Western strikes on Syria.
Speaking before a parade crowd in Tehran for Iran's National Army Day, President Hassan Rouhani said his country didn't need the world's consent to arm itself against its enemies.
"We are not living in a normal region, and we see invading powers have built bases around us. Disregarding the principles of international law, they intervene in regional affairs and invade other countries without U.N. permission," he said.
"We tell the world that we will produce or acquire any weapons we need, and will not wait for their approval … We tell our neighbouring countries that our weapons are not against you; it's for deterrence."
His comments followed heightened tensions in Syria, where Iran has a significant presence in support of President Bashar Assad's regime, and where the U.S., Britain and France struck Syrian targets Saturday in retaliation for what they said was a chemical attack by the regime, which killed dozens of civilians.
Israel has increasingly ramped up its posture against Iran in Syria as well. Iran, Syria and Russia accused Israel of being behind April 9 strikes on a Syrian air base that killed seven Iranian soldiers, which Tehran has vowed to avenge. On Tuesday, Israeli media ran images of what it said were Iranian air bases in Syria – an indication that the sites would be targeted if Tehran followed through on its threat.
The deal struck between international signatories and Iran in 2015 in a bid to curb its nuclear weapons program has also been under threat, with U.S. President Donald Trump pressuring European partners in the deal to change what he saw as its shortcomings. In response, France, Germany, and Britain have proposed fresh EU sanctions on Iran over its missile program and its role in the Syrian conflict, which has been decisive in propping up the Assad regime.
Trump, who has threatened to cancel sanctions relief on Iran, needs to sign new waivers to suspend U.S. sanctions on May 12, or they will kick in again.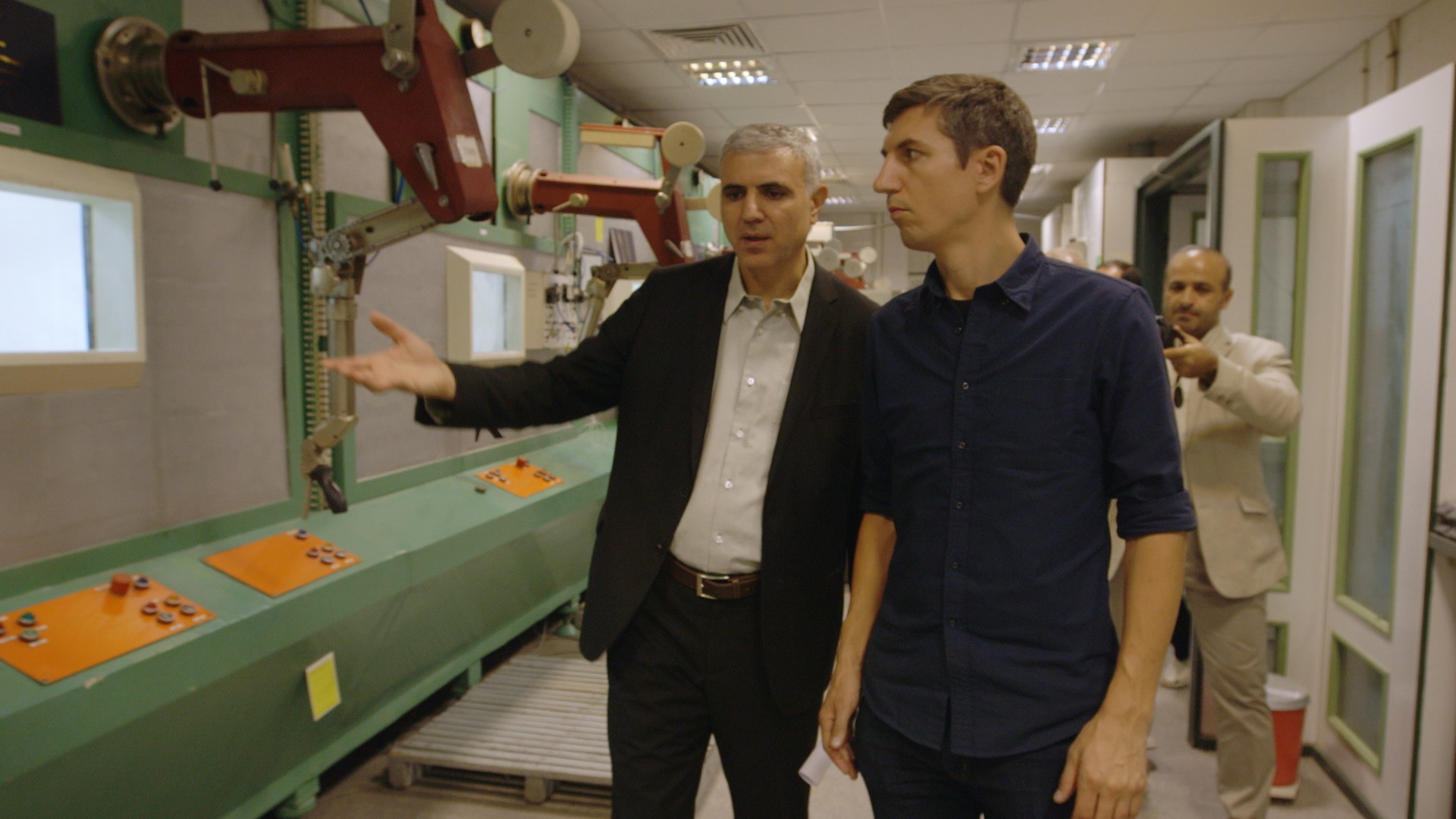 Cover image: Iran's President Hassan Rouhani speaks at a military parade marking National Army Day in front of the mausoleum of the late revolutionary founder Ayatollah Khomeini, just outside Tehran, Iran, Wednesday, April 18, 2018. (AP Photo/Ebrahim Noroozi)