Ded Rranxburgaj (right) and his wife, Flora. All photos by author
Ded Rranxburgaj doesn't sleep much. He often goes for walks around two or three in the morning, pacing the upper floors of the six-story Detroit church where he's staying in an apartment with his wife and two sons. He avoids the ground floor, even in the quiet of the night—it's too close to the outside, where he'd be vulnerable to arrest and deportation, which would mean possibly never seeing his family again. He hasn't set foot outside for nearly three months.
"Now [it's] feeling almost like prison," Rranxburgaj told me. "I got everything here to eat and drink and do everything, but you're not free. That's the problem."
Rranxburgaj, a native of Albania, has lived in suburban Detroit for 17 years and has no criminal record. He serves as the breadwinner for his family and the primary caretaker for his wife, Flora, who has multiple sclerosis. Over a decade ago he faced a deportation order but was ultimately allowed to remain in the country on a humanitarian designation. But in October, ICE revoked the status and issued a new removal order for January 25, a move in line with the agency's Trump-ordered crackdown on even non-criminal undocumented immigrants. In mid-January, rather than cooperate with an order he knew would devastate his family, Rranxburgaj accepted refuge at the Central United Methodist Church in downtown Detroit. (ICE has a longstanding policy of avoiding arrests at "sensitive locations," including churches.)
"Central United has been at the forefront of fighting for justice for three centuries now," Reverend Jill Zundel, the church's pastor, said at a press conference announcing the family's move. "We serve a God that calls us to a higher law."
The family's plight was covered widely in the media, inspired an outpouring of public sympathy and support, including from members of Congress, but Rranxburgaj's case remains effectively stalled. In January, ICE denied his request for a stay of the deportation order, and the agency has called him a "fugitive" for failing to comply. His team is still hoping for a legal reversal, but with no foreseeable timeline for action, the family remains in a cruel limbo.
"It feels desperate," Caitlin Homrich-Knieling, an organizer with the activist group Michigan United, which is supporting Rranxburgaj, told me. "We can collect 700 letters, we can have rallies, we can speak. But we can't guarantee that they're going to hear us. They aren't responding, and it makes you feel hopeless."
Rranxburgaj, 48, grew up in a large family in the city of Shkodra, near Albania's northwestern border with what was then Yugoslavia. At the time the country, one of the poorest in Europe, was under the iron control of communist dictator Enver Hoxha and largely isolated. Rranxburgaj remembers extended family members sleeping packed together on the floor of his home, stores that had no bread, and constant discussion of escaping across the border. Ever since he was ten years old, he said, he was thinking about America. "All my dreams is to come to USA," he told me. "Like many people do."
Many Albanians, including Rranxburgaj's brother, snuck out of the country and fled to the West, but Rranxburgaj was never able to. In the early 1990s, soon after communism fell in the country, he married Flora, and a few years later the couple had Lorenc, their first child.
But Rranxburgaj never forgot about America. In 2001, 16 years after Hoxha's death, he finally made it, flying to Canada with Lorenc and then crossing into Michigan, following his brother to the Detroit area. Flora came several months later. The couple had another son, Eric, who was born a US citizen, and the family settled into a comfortable life in the working-class Detroit suburb of Southgate, where Rranxburgaj got a job as a cook at a diner. "I miss my work," Rranxburgaj told me. "People now [are asking], 'Deddy'"—the nickname his coworkers gave him—"'are you come back? Are you come back?' And I say, 'I don't know. I'm waiting.'"
Once in the United States, Rranxburgaj applied for political asylum, but the claim was rejected, and in 2006 he was ordered deported. He appealed and was denied in 2009. But by then Flora had contracted multiple sclerosis. The illness now confines her to a wheelchair, causes debilitating pain and fatigue, and severely limits any physical activity. Rranxburgaj serves as her primary caretaker, and dresses and bathes her. Because of Flora's illness, ICE granted Rranxburgaj humanitarian status, and for years he was able to stay in the US as long as he checked in with ICE annually.
---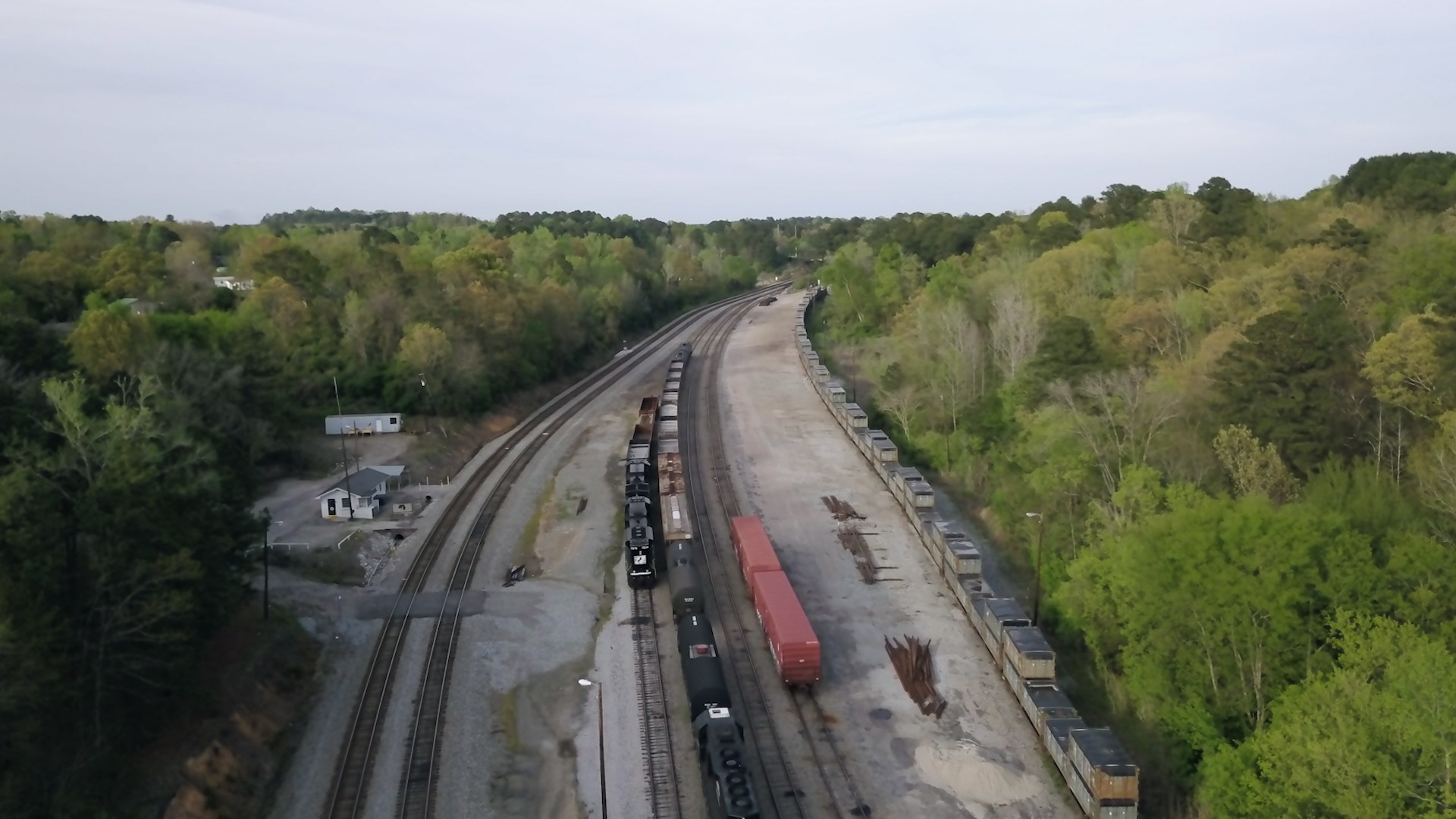 ---
Then came Donald Trump. Shortly after he took office, the new president issued an executive order directing ICE to pursue deportations "to the maximum extent permitted by law" instead of prioritizing the most serious criminals, which had been the policy for several years under Barack Obama. The new rules resulted in a dramatic increase in arrests of immigrants already living in the US, especially those without criminal convictions. Out of the 111,000 arrests made from Trump's inauguration to the end of fiscal year 2017, more than 31,000 had no criminal record, according to ICE data. Instead of annual check-ins, Rranxburgaj suddenly had more frequent appointments. Then, in October, he learned his humanitarian exemption had been revoked, and he was ordered to leave the country by January 25. In a typical practice, he was allowed to remain out of custody after presenting officials a one-way plane ticket, but he and his family were terrified.
"For 27 years I'm married with her, and now I have to leave her? And to leave my kids?" he told me. "To leave the family and you go back, probably never see [them] again—that's to crack your family."
Since Trump's executive order, dozens of places of worship across the country have offered sanctuary to immigrants facing deportation. Ingrid Latorre, a Peruvian national and mother of a young son, has been living in various Colorado churches for over a year; in October, Eliseo Jimenez, a 39-year-old Mexican native and father, moved into a church in Raleigh.
Last March, the Central United Methodist Church, in the heart of downtown Detroit, was among the first in Michigan to declare itself a sanctuary location, offering residence to an African family of six who were seeking political asylum. "We have a message today for Donald Trump," Reverend Zundel said at the time. "If you want these families you're gonna have to come through us." (That family stayed at the church for three months.)
When the Rranxburgajs moved in, to an apartment on the fifth floor, the family was thrilled—it felt like the church had saved their life, Ded told me. And their apartment was more than satisfactory, with a comfortable dining and living area, a kitchen, and enough bedrooms so Lorenc and Eric could each have his own. "I'm very happy, very happy," Ded said of his reaction. "I said myself, 'Wow that's perfect for us!'"
But as the weeks have dragged on, the apartment has begun to feel like a jail, and the wave of initial relief has gradually given way to chronic anxiety over an uncertain future and mind-numbing boredom. A day feels like a week, Rranxburgaj told me, a week feels like a month, and a month feels like a year.
The house arrest has also been difficult for the kids, who worry about their father. Ded and Flora are concerned about Eric, a shy teenager who has advocated publicly for his dad, because he's been under-eating for weeks. Although only Ded is restricted from leaving, Flora also rarely ventures outside, despite her husband's encouragement, because she doesn't want to leave Ded alone.
On Valentine's Day, Ded walked into the living room and discovered his wife on the couch, shaking and writhing in pain. She needed emergency medical attention, but Rranxburgaj was afraid to call 9-1-1 himself, because it would mean opening the church door. The boys were at work and school. Instead he called Homrich-Knieling, who rushed over and was able to call 9-1-1 and then guide the EMS team to the apartment. She and a church volunteer accompanied Flora to the hospital. (Her episode was possibly induced by stress.)
"It was just like this moment where—what would have happened if Ded were deported?" Homrich-Knieling said. "Who would have been here? Who could have called?"
Rranxburgaj's plight has galvanized support from around Michigan and around the world. Last month, a letter writing campaign organized by Michigan United prompted 700 messages of support, including various personal stories from families afflicted with MS, quotes from the Statue of Liberty, and direct pleas to Rebecca Adducci, the ICE regional field director. The organization attached copies to the fence of the agency's Detroit office, creating a startling visual protest. Two Democratic members of Congress from the Detroit area, Debbie Dingell and Brenda Lawrence, and one from Chicago, Luis Gutierrez, also visited Rranxburgaj and called on ICE to grant a stay.
Asked for comment, ICE Detroit field office spokesman Khaalid Walls provided a statement reiterating the facts of Rranxburgaj's case and that Rranxburgaj "is currently considered an ICE fugitive." Walls also provided a statement declaring that "ICE does not exempt classes or categories of removable aliens from potential enforcement" and copied the agency's sensitive locations policy, but did not respond specifically to questions about why Rranxburgaj's humanitarian status was revoked or whether the agency would pursue him in the church.
On March 30, the Detroit Tigers' opening day, supporters organized a barbecue at Central United. The church sits adjacent to Comerica Park, the Tigers' stadium; from the building's rooftop balcony it's possible to watch the action on the field. Dozens of people showed up, and Ded and his family spent hours mingling and chatting. The Tigers lost in extra innings, but the day was perfect, Rranxburgaj told me, providing him an emotional lift that lasted days.
Rranxburgaj is committed to remaining positive, he told me—he knows things could be far worse—but every day feels longer than the one before, and often his thoughts become overwhelming. His mind begins racing, filled with memories from his past, anxiety about the future, questions about how he'd ended up confined when he's only tried to support his family and follow the rules for 17 years.
"But you have to make a deal with [yourself]," he said, and believe that someday it will be better. "My brain just waiting for good news."
Sign up for our newsletter to get the best of VICE delivered to your inbox daily.
Trevor Bach is a journalist based in Detroit.