Blankets, food, and legal services are just some of the resources volunteers are bringing to Tijuana, Mexico, to help the hundreds of asylum-seekers stranded at the U.S.-Mexico border.
The migrants — about 400 in number, mostly fleeing gang violence in Honduras — started reaching the U.S. border near San Diego, California, on Tuesday after a months-long trek from South America up through Mexico. President Donald Trump, however, demanded the Department of Homeland Security "stop the caravan," and now, Customs and Border Patrol said agents can't process anyone due to space constraints.
Alex Mensing, an organizer with Pueblo Sin Fronteras, an advocacy group supporting the migrants, told ABC's Start Here podcast on Sunday that the group is doing whatever they can for the caravan members.
"We've got blankets. We've got people bringing clothing and food from the community," Mensing told Start Here. "The police have set up kind of a ring of fencing around it. Everyone is out here, organizing a security commission and everything they need to be able to spend the night."
Members of the caravan have also been attending legal seminars given by volunteer attorneys, NBC San Diego reported. Some have even secured pro bono legal counsel, according to ABC News reports. And those who can't provide tangible help are showing their support — people from the U.S. and Mexican sides of the border even climbed the border wall to sit and wave signs.
But the volunteers are looking further than just the migrants' immediate needs. In fact, over 100 people are offering to host migrants in their houses in California if they gain asylum.
But some of the migrants hoping to cross the border into San Diego have already begun surrendering to American authorities, according to the Los Angeles Times. Late Sunday afternoon, 50 people were allowed in to the San Ysidro Port of Entry, Customs and Border Patrol (CBP) authorities confirmed to NBC.
But those 50 are still on the Mexico side of the facility and haven't been processed yet, Mensing told ABC News. CBP said the facilities don't have space yet.
"Depending upon port circumstances at the time of arrival, those individuals may need to wait in Mexico as CBP officers work to process those already within our facilities," CBP Commissioner Kevin McAleenan told NBC's San Diego affiliate. "As sufficient space and resources become available, CBP officers will be able to take additional individuals into the port for processing. CBP will communicate with Mexican authorities for operational awareness on this issue of capacity within CBP facilities as appropriate."
It could take years before any of these migrants are fully processed by U.S. authorities. Many will spend most, if not all, of that time in detention facilities.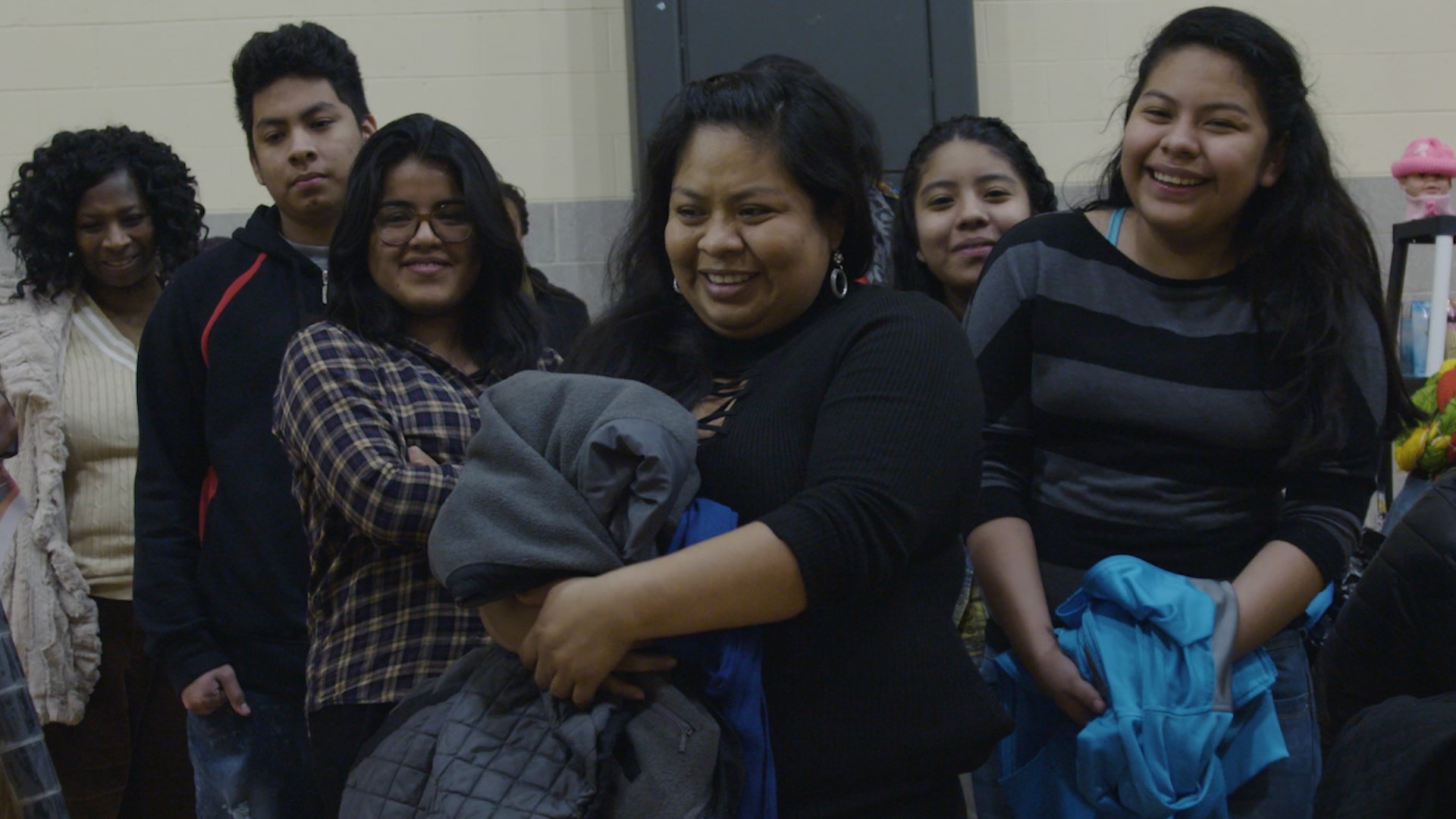 Cover image: A member of the Central American migrant caravan, holding a child, looks through the border wall toward a group of people gathered on the U.S. side, as he stands on the beach where the border wall ends in the ocean, in Tijuana, Mexico, Sunday, April 29, 2018. (AP Photo/Hans-Maximo Musielik)