Google on Tuesday became the latest company to feel the wrath of Europe's dragon slayer competition chief, who has spent years working to bring Silicon Valley's technology behemoths to heel. This time around, that has resulted in the EU levying Google with a record $2.7 billion fine.
This is not of course the first time Margarethe Vestager has become embroiled in a major fine being levied against a U.S. tech giant. When the EU announced it was fining Apple $14.5 billion in unpaid taxes due to Ireland last year, it was again Vestager who was the center of attention. On Tuesday VICE News Tonight was given exclusive access to Vestager before and after her announcement in which she explains why slapping Google with the biggest antitrust fine on record doesn't really set her heart racing.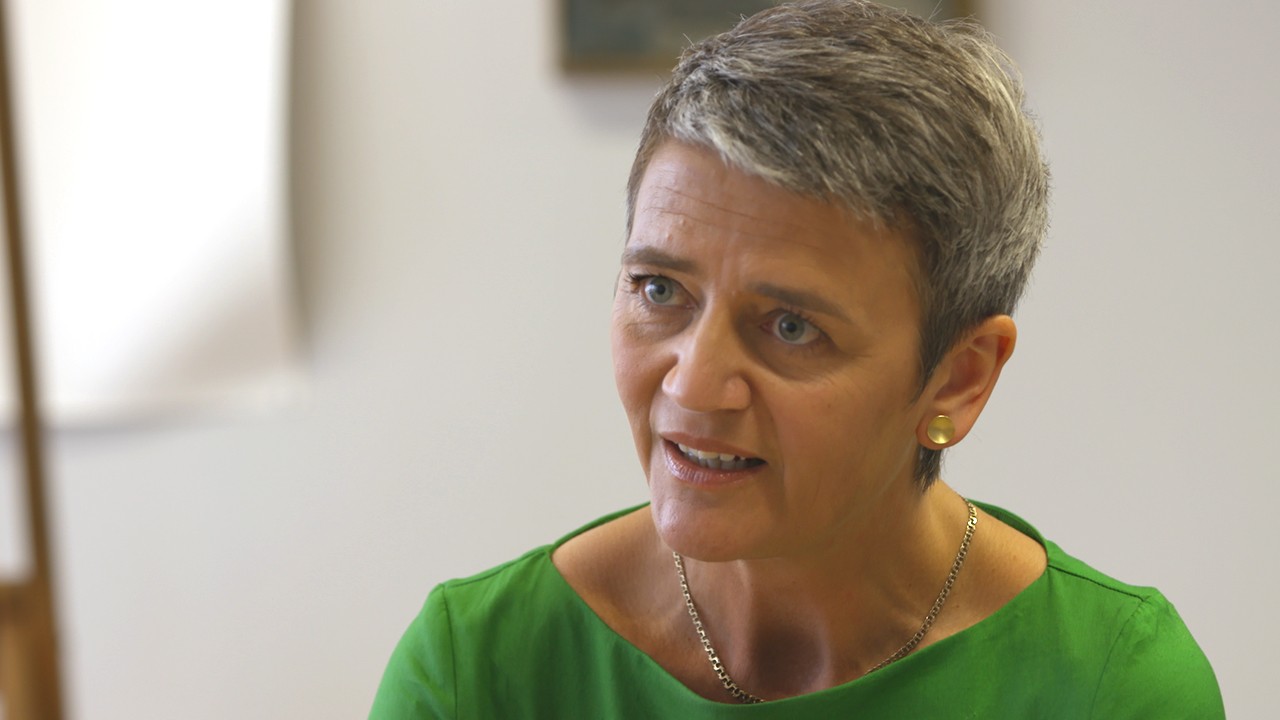 This segment originally aired June 27, 2017, on VICE News Tonight on HBO.