This segment originally aired Dec. 7, 2016, on VICE News Tonight on HBO.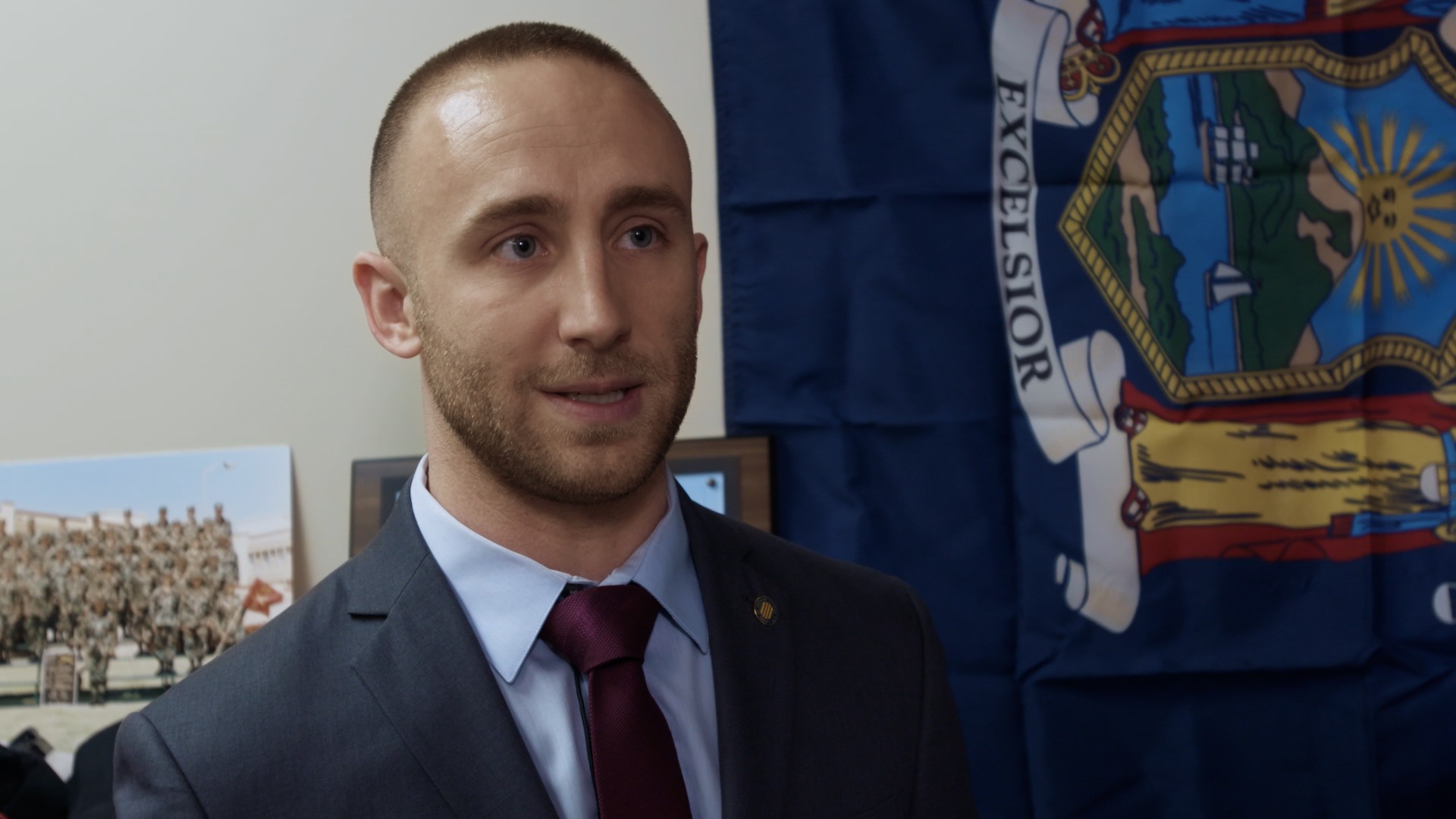 A prominent U.S. veterans organization is making a Hail Mary plea to President Barack Obama in hopes that he'll help thousands of vets before he leaves office and Donald Trump takes over.
The Vietnam Veterans of America is asking Obama to issue pardons to post-9/11 veterans who left the military with what's known as "bad paper," discharge records reflecting anything from criminal violations to diagnoses of mental disorders. Bad paper can affect a veteran's ability to take advantage of military benefits like disability, housing, and money for education.
Many vets deservedly receive bad paper, but the VVA is focused on the vets whose infractions are a direct result of enduring service-related PTSD, sexual assault, or brain trauma.
"For many injured and ill veterans, these administrative separations and the denial of critical veterans benefits is a life sentence," VVA President John Rowan wrote in an open letter to Obama and president-elect Trump, released last week.
The VVA is also putting pressure on the incoming administration by asking Trump to "support this initiative and make this pardoning program's success a top priority for his transition team." The organization has not received a response from Obama or Trump.
"If [post-traumatic stress] is left untreated, that can lead people to [engage in] very disruptive, risky behaviors," said Barbara Van Dahlen, a psychiatrist and founder of Give an Hour, a group that provides free mental health care to veterans. "We could get into a fight, we could make bad decisions, we could behave aggressively, we could get abusive to our spouses, we could get hooked on substances. All of those behaviors lead to a dishonorable discharge, potentially."
According to an NPR and Colorado Public Radio report, up to 22,000 Army vets with PTSD or traumatic brain injury have been issued bad paper. And 75 percent of veterans diagnosed with PTSD who have unfavorable discharges have been denied appeals, according to a report by Harvard University's Veterans Legal Clinic. Marines with PTSD are reportedly 11 times more likely to receive a misconduct discharge and eight times more likely to be discharged for substance abuse, according to the same report.
The issue of PTSD-related bad paper discharges is not a new one; Congress and military officials have long been aware of the issue. In 2014, then–Defense Secretary Chuck Hagel issued a memo urging all military corrections boards to apply "liberal consideration" to discharge upgrade cases in which the veteran is claiming PTSD.
The year after the memo was issued, discharge upgrades for Army veterans rose from 3.7 percent to 45, according to Yale Law School, though post-9/11 veterans were approved only 23 percent of the time.
VVA says action and progress for post-9/11 veterans in particular has been too slow. Kris Goldsmith, VVA's assistant director of policy and government affairs, says that the cost and complexity of this issue has delayed or killed bills — like the Veterans Fairness Act — that could potentially help vets appeal their bad paper discharges expeditiously.
During appeals, it's up to the veteran to prove to military discharge appeals boards that their discharge was improper and that their superiors got the initial discharge wrong. But, Goldsmith says, this forces officials to say officers got it wrong, something they're generally not inclined to do.
Nearly a decade ago, Goldsmith, then an Army sergeant, was discharged with bad papers after failing to show up for duty following a PTSD-related suicide attempt. Since then, he's been fighting the discharge, which precludes him from receiving education funding under the GI Bill.
"This system right now is so broken, and that's why VVA is saying before President Obama leaves office, he needs to just issue a blanket pardon to all bad paper vets who might have PTSD," Goldsmith said. "Forcing vets to wait for Congress to act is offensive. None of us waited after 9/11."