Eight women accused Al Franken of inappropriately touching, groping, or kissing them. For the Democratic leadership in the Senate, it was an open-and-shut case: Franken must go.
But for former Franken staffers — the ones who worked most closely with the Minnesota senator over eight years and two statewide campaigns — he was the wrong target, and his resignation "in the coming weeks" will do more harm than good for the cause of women on Capitol Hill and workplaces across the country.
In interviews with eight former Franken staffers and top campaign aides — most of them women — all of them felt that it was unfair for Franken to become to poster boy for sexual misconduct in Congress and some felt that he shouldn't have resigned at all. They also applauded his defiant speech on the Senate floor Thursday, for which Franken has been criticized for not directly apologizing to his accusers.
"I am desperate to see change but this is not the solution"
"Many, if not most, offices in Congress are hostile environments for young women, and Franken's office was not one of them," said one former female staffer, who declined to be named because she still works in Democratic politics. I am desperate to see change, but this is not the solution."
She added that she worried Franken's resignation would make lawmakers feel satisfied that they took action instead of addressing the more systemic problems facing women in Congress. "If that is the case, the end result will be harmful for women, not helpful," she said.
Franken announced his resignation Thursday after more than 30 of his Democratic colleagues called for him to resign the day before. Franken was unapologetic in his speech, saying, "Nothing I have done as a senator, nothing, has brought dishonor on this institution."
The systemic problems facing women inside and outside of Congress have been front and center over the past year, and most especially in the wake of the series of exposés on Hollywood mogul Harvey Weinstein. That reporting has led to further revelations about some of the most powerful men in media, Hollywood, finance, and politics. Republican Rep. Trent Franks (who propositioned female aides to be a surrogate mother for a child), and Democratic Rep. John Conyers, the longest-serving member of the House, have both announced their resignations in the past week and reporters are investigating dozens of other politicians.
"A lot of politicians could learn from the way he treated women in his office"
Both chambers of Congress have passed rules mandating that members of Congress and their staffs go through sexual harassment training and other legislation has been proposed to reform Congress' byzantine system for handling sexual harassment complaints that uses taxpayer money in settlements. It's so far unclear if that legislation will go anywhere.
Franken is the most powerful politician to lose his job in the midst of a national reckoning with sexual assault and harassment in the workplace. He was one of the most well-known Democrats in the country, buoyed by previous years as a liberal voice on the radio and a performer on "Saturday Night Live." His book earlier this year — cheekily titled "Giant of the Senate" — was a runaway best-seller by politician standards and far outsold the recent books by Democratic politicians like Elizabeth Warren and Cory Booker. His name frequently came up in conversations about potential presidential candidates in 2020.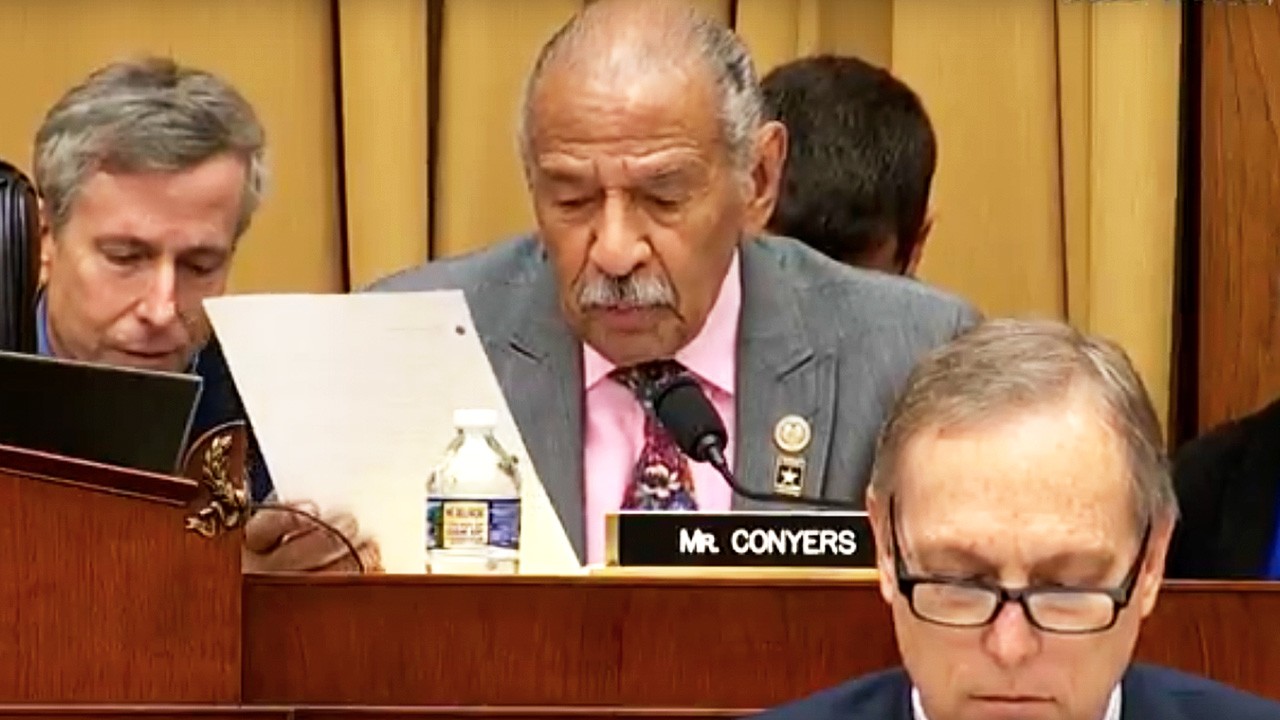 Franken aides are adamant that their boss was part of the solution in Congress and not the problem, and several described him as among the best bosses to have in Washington as a young woman. "A lot of politicians could learn from the way he treated women in his office," Emily Mellencamp Smith, Franken's finance director in his 2014 reelection campaign, told VICE News. "So it's a really sad day," she added.
Some former female staffers went so far as to organize a campaign to push back against the allegations and keep Franken in his seat. Alexandra Fetissoff, Franken's former press secretary and then communications director, delved into her old reporter email list and sent out a statement of support for Franken signed by 84 women and told VICE News that she felt "these women's voices were largely omitted in the coverage" over the last several weeks.
"We have all the high ground but no power"
Of her time with Franken, she said, "It was the best job I ever had, and I'm sad to say I know it is the best job I will ever have. He is a unicorn in the Senate."
Some former Franken aides weren't so much sad as they were mad. They argued that Democrats had set up a moralistic circular firing squad instead of aiming their sights at Republicans accused of more egregious sexual misconduct, from President Trump to Alabama Senate candidate Roy Moore.
READ: GOP congressman resigns after asking female staffers to be a surrogate for his child
"We have all the high ground but no power," said one former Franken aide who said he was "extremely proud" of all the work he did with Franken. "Democrats are up to our eyeballs in moral high ground. What we need are seats. Roy Moore will serve in the Senate. David Vitter served in the Senate. Blake Farenthold, Donald Trump, Clarence Thomas, Greg Gianforte. So before we start preaching about moral clarity, maybe we should start to show some fight."
Some Democrats feel differently. Sen. Kirsten Gillibrand of New York, who was the first senator to publicly call for Franken's resignation, said in a Facebook post that while the accusations against Franken weren't as serious as those against people like Trump or Moore, "we should not have to be explaining the gradations between sexual assault, harassment, and unwelcome groping."
She added that Democrats have to hold themselves accountable as well and not just be tribal if they want to move the country forward on the issue.
"At this moment, we need to speak hard truths or lose our chance to make lasting change," she wrote.