Poland's president delivered a blow to the ruling right-wing party Monday by opposing a political takeover of the judiciary.
After days of protests, President Andrzej Duda vetoed two controversial bills Monday that would have allowed the Law and Justice party to replace all Supreme Court justices and have veto power in the selection of other judicial candidates.
The European Union threatened sanctions against Poland last week, saying the laws would undermine judicial independence.
The Law and Justice party, which backed Duda's campaign in 2015, has adopted a nationalist, anti-immigrant agenda that has enabled far-right extremism in the country. Duda took office as an independent, but he had followed the Law and Justice party line until Monday's vetoes.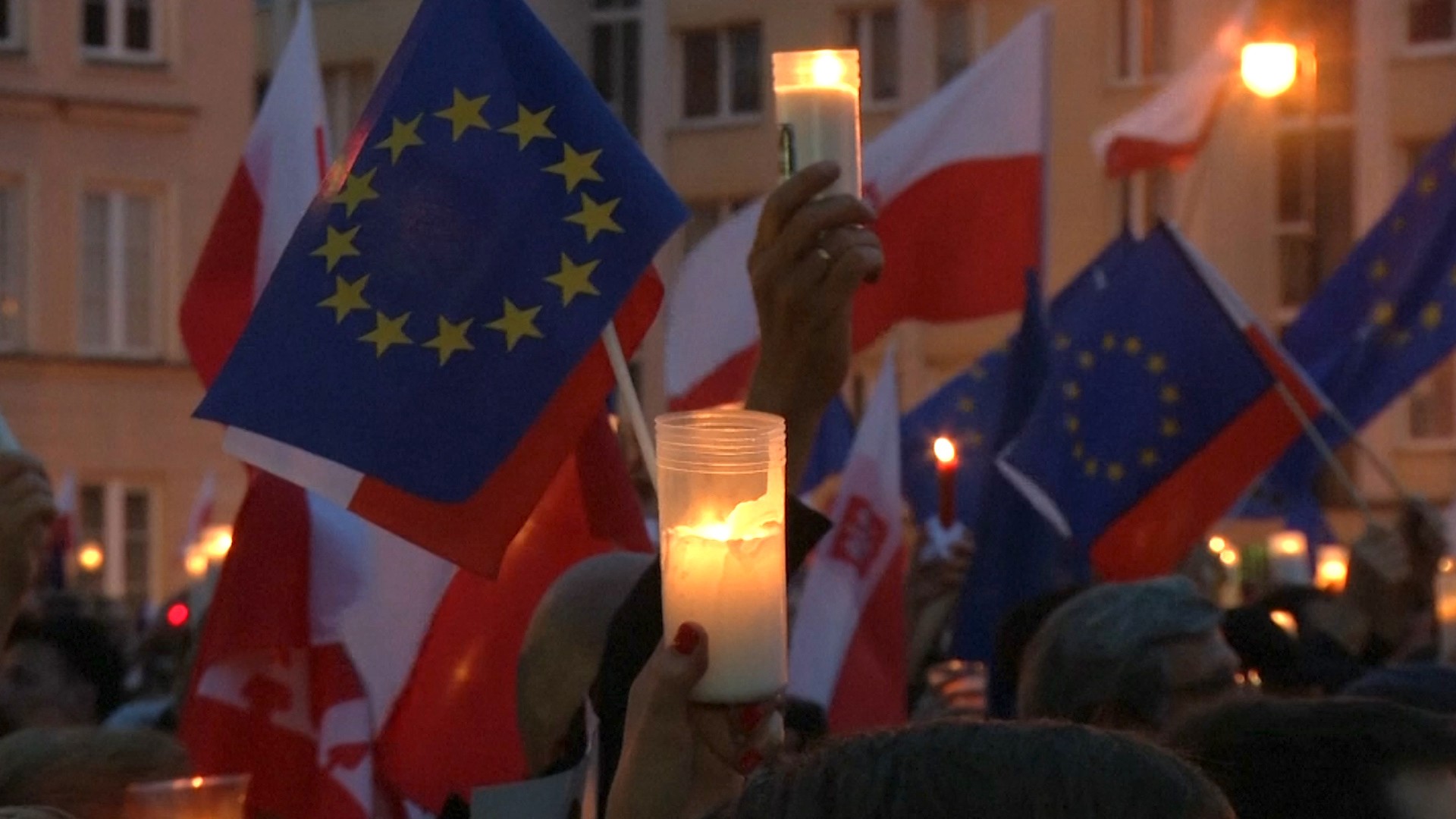 "Poland badly needs reform of the judiciary, and I am a total supporter of this reform," Duda said. "But I support a smart reform, such that will guarantee good functioning of the judiciary and such that will raise the sense of justice in Poland. As president, I feel deep in my soul — and so this is my decision and my responsibility — that this reform will not raise the sense of security and justice."
Duda sent the bills back to Parliament, saying they should be revised in two months. The party doesn't have enough lawmakers in Parliament to override the veto on its own.
Duda did approve a third law that gives the justice minister power to select the heads of lower courts.