An eagerly awaited speech by Aung San Suu Kyi on the Rohingya Muslim crisis was slammed by critics Tuesday, who accused the Myanmar leader of "victim blaming" and "burying her head in the sand over the horrors."
In a national address, Suu Kyi condemned "all human rights violations and unlawful violence" in the western state of Rakhine, yet failed to condemn alleged atrocities carried out by the Myanmar military against Rohingya Muslims.
Some 400,000 Rohingya have fled persecution in recent weeks, sparking a humanitarian crisis across the border in Bangladesh.
Echoing the equivocating tone struck by U.S. President Donald Trump last month after the violence in Charlottesville, Suu Kyi said there had been "allegations and counter-allegations" and her government wanted "to find out what the real problems are."
Tensions in Rakhine have been extensively documented in reports by the United Nations and human rights groups, which highlight cases of discrimination by Myanmar officials against the Rohingya.
The reports also contradict Suu Kyi's Tuesday claim that "all people living in Rakhine state have access to education and health care services without discrimination."
The Nobel Peace Prize winner said her country did not "fear international scrutiny" over the crisis.
"Action will be taken against all people, regardless of their religion, race and political position, who go against the law of the land and violate human rights," she said.
Though the speech was warmly received by the large crowds watching on screens in Yangon, Myanmar's largest city, the reaction of a leading rights group was swift and damning.
Amnesty International's director for Southeast Asia, James Gomez, said the speech amounted at times to "little more than a mix of untruths and victim blaming."
"Aung San Suu Kyi today demonstrated that she and her government are still burying their heads in the sand over the horrors unfolding in Rakhine State," he said.
"There is overwhelming evidence that security forces are engaged in a campaign of ethnic cleansing through murder and forced displacement. While it was positive to hear Aung San Suu Kyi condemn human rights violations in Rakhine state, she is still silent about the role of the security forces in this."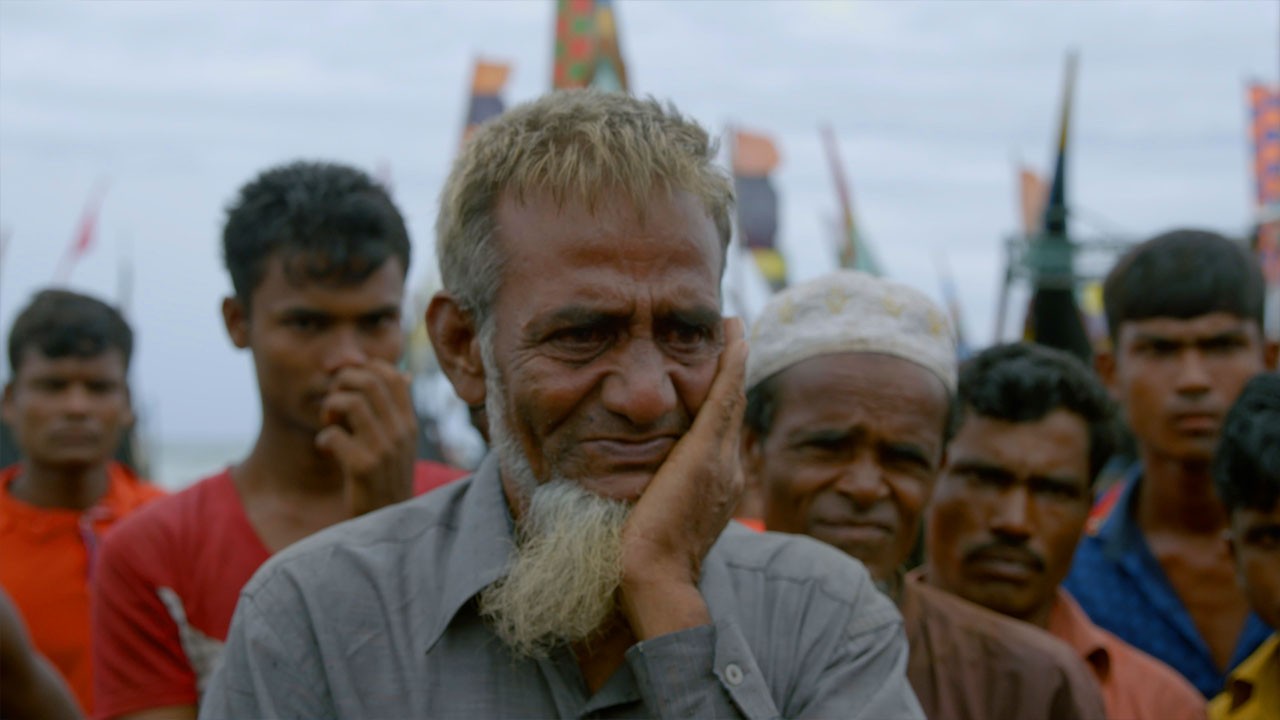 The Rohingya, a mostly stateless Muslim minority of about 1 million people in the majority-Buddhist country, have long faced persecution in Rakhine. But since a newly formed Rohingya insurgent group, the Arakan Rohingya Salvation Army, launched deadly attacks on security posts on August 25, the military has responded with a brutal, scorched earth "clearance campaign" that a top U.N. official has called a "textbook example of ethnic cleansing."
A reference to the militant group was the only time Suu Kyi mentioned the Rohingya by name during her address.
Suu Kyi, a Nobel laureate for decades of opposition to Myanmar's military junta, has seen her international standing as a human rights icon tarnished for failing to speak out on the persecution of the Rohingya, who get little sympathy from the Myanmar public amid a climate of rising Buddhist nationalism.
The 72-year-old Suu Kyi said during her speech that Myanmar was prepared "at any time" to take back Rohingya refugees, subject to "verification" measures. This would provide little reassurance to the refugees, who are mostly stateless and denied citizenship rights by Myanmar, which views them as interlopers from Bangladesh.