Getty Images
Hurricane Michael — the strongest storm to hit the continental U.S. in 25 years — devastated Florida and parts of Georgia Wednesday, killing at least two people.
The category 4 hurricane made landfall at 1:30 p.m. local time, slamming into the small tourist town of Mexico Beach, 25 miles east of Panama City. The storm boasted sustained wind speeds of up to 155 mph — approaching the strength of a Category 5 event.
Michael was the strongest storm to hit the Panhandle in recorded history, and the strongest to hit the U.S. since Hurricane Andrew in 1992.
The powerful winds unrooted trees, tore the roofs off schools, shopping malls and banks, and in Panama City derailed a freight train.
Storm surges of 8 feet were recorded along the Florida coastline. Heavy rainfall submerged cars and homes.
"This is the worst storm that our Florida Panhandle has seen in a century," Florida Gov. Rick Scott warned.
A man in Gadsden County, Florida, was killed after a tree crashed through the roof of his home. In Seminole County, Georgia, the legs of a metal carport that was lifted into the air by the storm crashed through a mobile home and hit an 11-year-old girl in the head, killing her instantly.
READ: These Florida trailer park residents couldn't afford to evacuate
"It looked like a war zone," Seminole County Emergency Management Agency Director Travis Brooks told the Washington Post.
The storm was already responsible for 13 deaths in Central America and the Caribbean over the weekend.
Michael, which was later downgraded to a tropical storm by the National Hurricane Center, is currently churning its way through Georgia and set to hit the Carolinas Thursday — an area still recovering from Hurricane Florence.
According to the National Hurricane Center, by 5 a.m. ET the storm was tracking 30 miles west of Augusta, Georgia, traveling at 21 mph with maximum sustained wind speeds of 50mph.
The full extent of the damage caused by Michael is still unknown. Emergency services and first responders were starting to assess the destruction Thursday morning.
More than 750,000 people across Florida, Alabama, Georgia and South Carolina are without power, and Brock Long, the administrator of the Federal Emergency Management Agency (FEMA), warned it won't be back any time soon: "They need to be prepared, not only in Florida but Georgia as well, to see the power off for multiple weeks."
Long added a warning for people in the Peach State:
"The citizens of Georgia need to wake up and pay attention," he said. "The bottom line is, it's going to be the worst storm southwest and central Georgia has seen in many decades."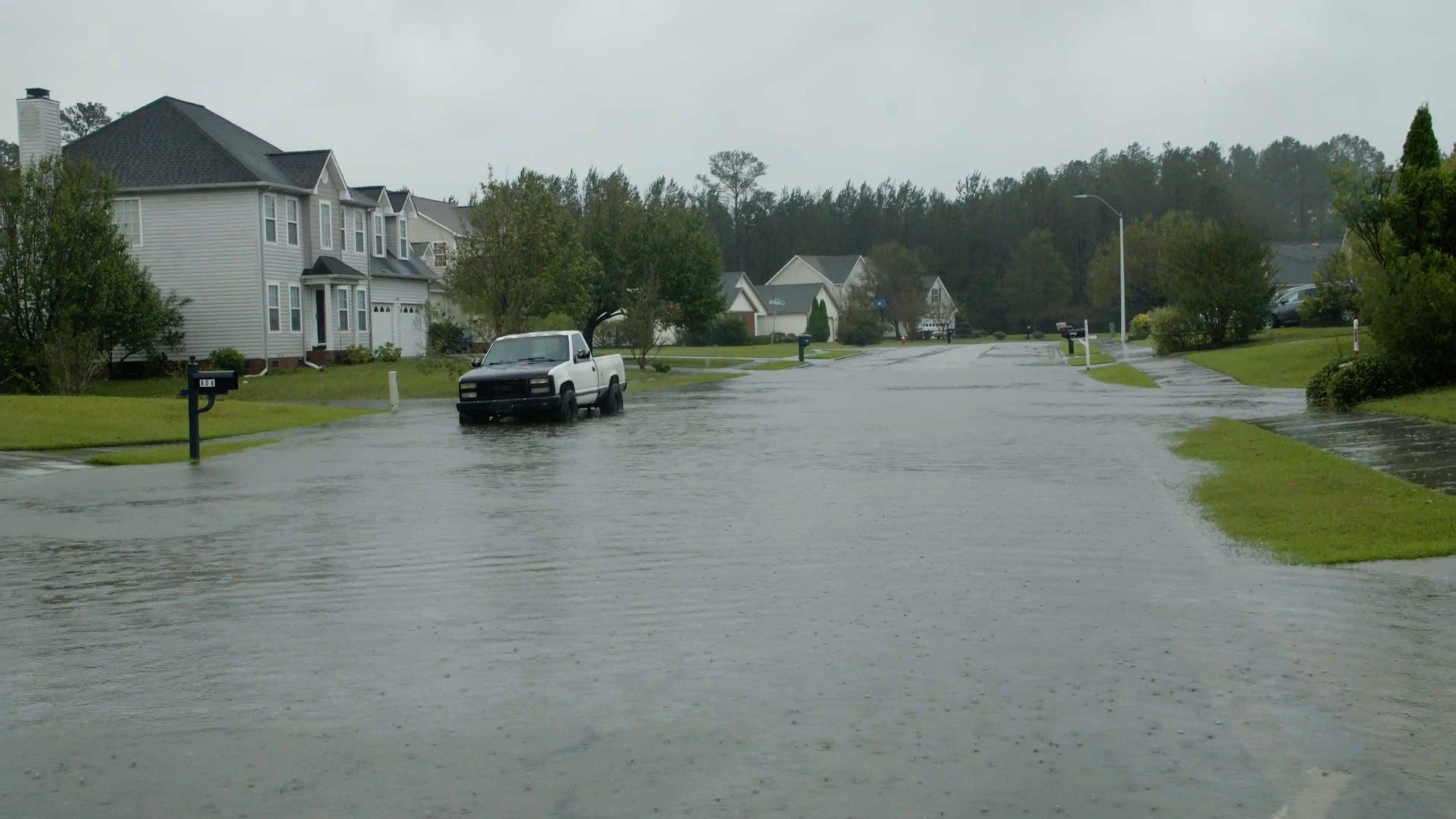 Cover image: Television reporters stand watching as category 4 Hurricane Michael makes land fall along the Florida panhandle, on Wednesday, Oct. 10, 2018 in Panama City Beach, FL. (Jabin Botsford/The Washington Post via Getty Images)