Masai Ujiri, president of the Toronto Raptors, was in Kenya back in mid-July, meeting with—among others—former United States president Barack Obama for the opening of a sports and education facility. From small beginnings as an unpaid scout who slept on friends couches or overnight trains, Ujiri has made a habit of turning big dreams into reality in much the same vein Rumpelstiltskin turned straw into gold.
All the while focused on his Giants of Africa foundation, there was another dream he was trying to make come true. One that Toronto's basketball fans have politely told themselves isn't possible, maybe to help cope with those inevitable playoff failures, maybe because they're supposed to still believe no superstars want to come to Canada.
Just before the break of dawn on the east coast on July 18, at one fell swoop, Ujiri orchestrated a trade that screamed, 'We are here to win a championship.' He had to sacrifice his most loyal employee in DeMar DeRozan, along with Jakob Poeltl and a protected first-round pick to the San Antonio Spurs to do it, but he got Kawhi Leonard and Danny Green in return.
Here was Toronto's first superstar since Vince Carter, but the city's worst fears were reportedly coming along with him. There was a report that Leonard had no desire to play for the Raptors, and the silence from the 27-year-old two-time All-Star was deafening in contrast to DeRozan's social media posts and interviews. Was it really worth casting away the safety net of 50-win regular seasons and annual playoff appearances for an all-time swing for the fences?
---
Watch VICE Sports' documentary on the rise of basketball in Toronto
---
"Kawhi Leonard is a Raptor," fans kept telling themselves with no choice now but to step outside that comfort zone. Soon came the positive meeting with head coach Nick Nurse and the report that Leonard would be skipping USA Basketball Camp to better acclimate himself to the team. Then there was Media Day, when the team made it official, and there he was, one of the best players in the league wearing a Raptors uniform. That's when it really started to feel real.
Ujiri has been the antithesis of the disbelief and insecurity that surrounds him. In fact, it wouldn't be surprising to learn he's had a vision board in his office all this time, willing the franchise from mediocrity to relevancy to championship contention.
"Believe in this city, believe in yourself," he ordered those listening at Scotiabank Arena. "We can stop talking about coming to the city or wanting to come to the city—that's old talk. We want to win. We have a privilege and an opportunity to be one of the NBA teams here. That's a huge privilege for us and it's our jobs here to try and get these players. It's our jobs to try and sell it to these players here."
For the 23 years Raptors fans were told they couldn't have nice things, no one told Ujiri. The Maple Leafs haven't won anything in over 50 years, but remain the biggest sports team in the city. For the Blue Jays, it's been over 20 years, but they have two titles to their name. The city's MLS team, Toronto FC, the Argonauts of the CFL, and the Rock of the NLL, all have won championships as well. Now, with Mr. Leonard in tow, it all seems possible for the Raptors to join that club.
The Raptors have never had a player on an all-defensive team, but Leonard has been the Defensive Player of the Year twice. They've never had an All-NBA First Team player in his prime, and he's done that twice, too. The Raptors, accustomed to regular-season success, brought in a player in Leonard who has the highest winning percentage of anyone to ever play at least 150 games (Danny Green is second), and has come as close to winning MVP without holding the Maurice Podoloff trophy as anyone could. He is, at his very best, a top three player in the league who can go toe-to-toe with LeBron James and Kevin Durant, the type of player whose gravity often dictates that the team with the best player wins a series in April, May or June.
Drafted by the Indiana Pacers out of San Diego State with a trade to the San Antonio Spurs already in place, Leonard quickly ascended Gregg Popovich's player rotation by consistently doing the right things, and consistently doing them well. In his rookie season, he was asked to defend and hit open shots as the Spurs' legendary trio of Tim Duncan, Manu Ginobili, and Tony Parker still did most of the leg work. He did the former exceedingly well, which earned him the playing time to show he could be more than just a defender.
As his confidence grew, so did his shooting. In 39 games as a starter, Leonard made 41.1 percent of his three-point attempts and upped his free-throw shooting from 65.9 percent before the All-Star break to an 87.2-percent clip after.
That he was able get in the good books so quickly is a special accomplishment under a coach whose military background emphasized that players earn their stripes. Veterans like Avery Johnson, Kevin Willis, and Michael Finley were often preferred in the past to their younger understudies, and even Parker had to be completely broken down to be built back up.
There was no need for such drastic measures with the prototype, though. Once both the organization and player got a taste of what he could be, neither let up. Leonard's usage ramped up steadily, and he holds the rare distinction of improving his scoring and assist rate in each of his first six seasons in the league, with his injury-riddled 2017-18 campaign of just nine games breaking the streak. His incremental improvements translated to the playoffs, too, culminating in his 2014 Finals MVP award for his stellar play in the face of King James, who tormented the Raptors in the playoffs for the past three seasons.
It is no coincidence that after LeBron's inexplicable meltdown in the 2011 NBA Finals, the only players outside of him to win the Finals MVP award are those who have neutralized his threat. Andre Iguodala, Durant, Leonard. If you're trying to take down Superman, you'd better have some Kryptonite. That's what the Raptors have acquired in Leonard, and with the pieces around him, it's hard not to view this team as anything but a championship contender.
Take those 2016-17 playoff Spurs for example. The Popovich factor is undeniable, but LaMarcus Aldridge was transitioning from unhappy camper to 'OK, let's try and make this work,' every Ginobili moment felt like it may have been the last, and Jonathan Simmons played out of his skin. Yet, there they were, having convincingly handled both the Memphis Grizzlies and Houston Rockets and having lost Parker to injury, holding a 20-point lead at halftime in Oracle Arena against the Golden State Warriors. We'll never know what could have been courtesy of that Zaza Pachulia closeout, but you figure, at worst, they go on to win that game and probably take at least one on their home floor.
If that was the hypothetical ceiling of those Spurs—an extended series against a 73-win team that added Durant—it's hard not to view these Raptors envisioning much less. The main factor stepping in that way would be Leonard looking more like a top ten player than what he was that season. Such are the margins.
Kyle Lowry is a very capable Robin, Jonas Valanciunas has evolved to remain not just relevant but someone who can make an impact, and Serge Ibaka will look to bounce back with what's expected to be more minutes at center, the position he's likely best suited for in a land of athletic guards and wings. Green is the constant. Then, there is the Bench Mob, a unit whose youth stands to improve individually and thereby enhance the whole that was far greater than the sum of its parts a season ago.
No talk of the Raptors' limits is complete without OG Anunoby, the under-the-radar rookie who fell to 23rd overall in the 2017 draft and has already shown signs on offense in both summer league and preseason that he's more capable off the dribble and can give the team more than the 37.1 percent three-point shooting and occasional cuts to the basket he provided last season. His defense is already a tremendous asset and only stands to improve alongside the current crop of wings.
The biggest wild card of all is Nurse. He has plenty of experience as the lead man on the coaching staff at both the G League and British Basketball League level, and the reviews from those opportunities have been glowing.
---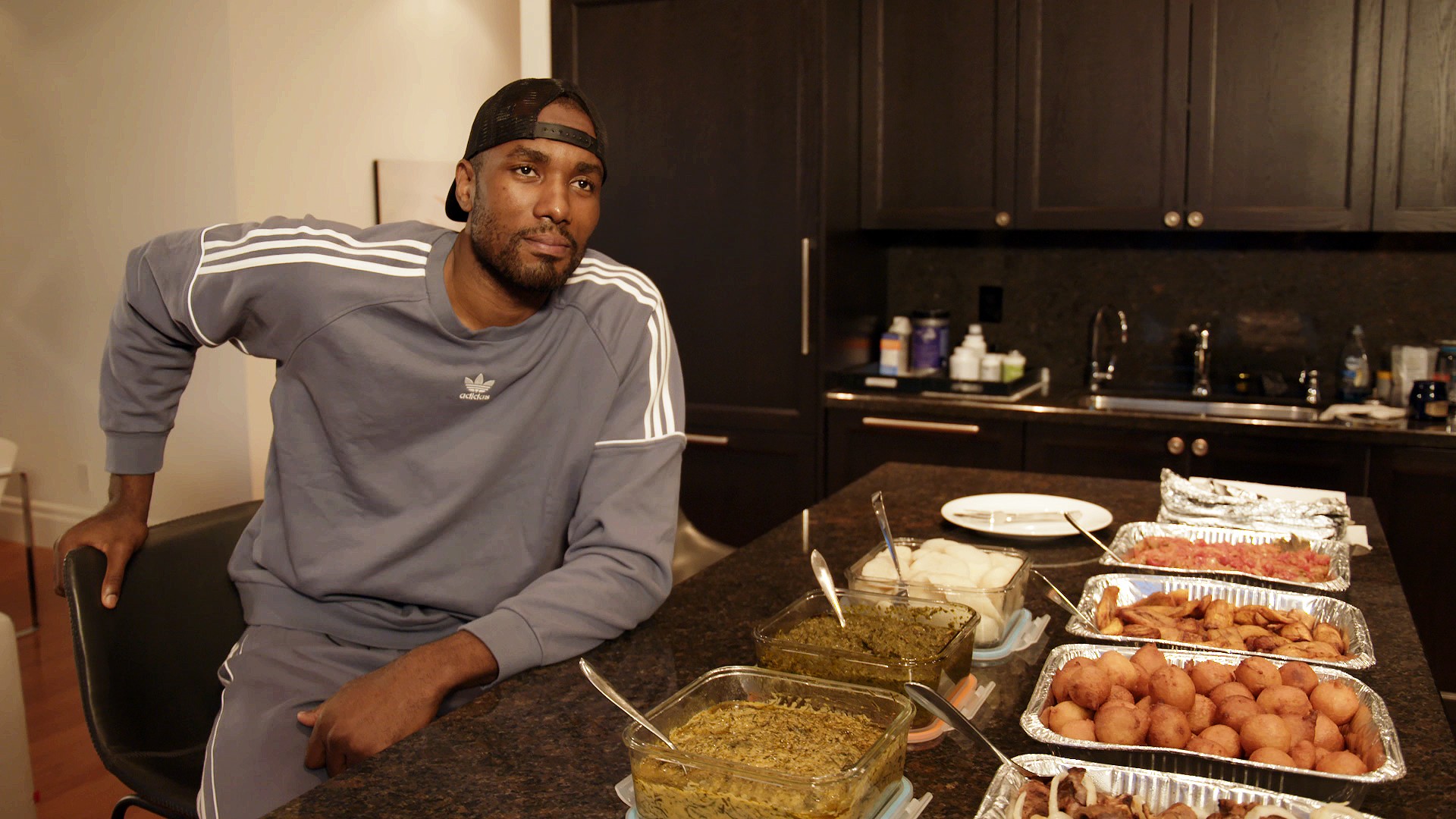 ---
While plenty has been made of his offensive chops, it's likely the biggest stride the Raptors make is defensively, where despite ranking in the top five of defensive rating last year, there were signs that the rigidity of the schemes could be exposed by the teams at the top of the heap.
In acquiring two players who made their name on defense first, they now boast both versatility and flexibility they just didn't have before, and even their own possible death lineup of Lowry-Green-Leonard-Anunoby, with Pascal Siakam at the five. Nurse has promised to be flexible and look at as many different options over the course of the season, and it's to ensure they're ready for what comes at the end of the 82 games.
"We certainly like to be super prepared as a coaching staff, especially," Nurse told VICE Sports after a recent practice. "I'm not one who likes to overload the players with tons of thoughts because I like to let them concentrate on readiness, toughness, anticipation. Those kinds of things are really important to our defense before a first pass is even made. We prepare very well, obviously, and then we do the best to go out there and play as hard as we can."
After having the top seed fall flat in their face thanks to James and the Cleveland Cavaliers, the Raptors have left no stone unturned. LeBron forced them to reset their culture a year ago, and came ever so close to breaking them the way he did the Boston Celtics, Indiana Pacers, and Atlanta Hawks of the past. His move to Los Angeles, however, changed the power dynamic in the Eastern Conference, with the Raptors attempting to become the new top dog with their acquisition of Kawhi. Boston, Philadelphia, Milwaukee, Washington, and Indiana will have other ideas, and so will Miami if Jimmy Butler's likely departure from Minnesota sees him wind up with the Heat.
They will test the bounds of that preparedness and toughness more often than any other, but the relatively fickle East will still allow Nurse to gamble a little extra without really getting burned. Nurse confirmed at practice that there will likely be a different opening lineup to start each half in the regular season just as there was in the preseason, the matchup always at the forefront.
That's what playoff basketball is about—matchups. In Leonard, the Raptors will know they have the best player in the conference, and therefore, the best player in every possible playoff series before the NBA Finals. Belief is important, and the intriguing possibilities for lineups that can theoretically be thrown at any problem make a strong case that this projects to be the best team in franchise history. Valanciunas—like the rest of Toronto—has seen enough postseason failure, however, to know that the time to make it a reality is on its way.
"That is why we are here [practicing on a Sunday afternoon]. It's not to talk about it, it's to do it."