This story appears in the June issue of VICE magazine. Click HERE to subscribe.
Recently, I was in Gloucester, Virginia, to visit a boy named Gavin Grimm. I'd flown down from New York on a Friday night and fell asleep thinking about the future: how history will remember Gavin. There's no way, at 18, that he can really process what it means to be the plaintiff in a landmark case in a civil rights movement.
When I was growing up, I played with Pokémon cards and navigated the magic world of those pocket monsters on my Game Boy. Their cardboard images and digital lives exported me from the cold, tiled halls of middle school. I passed through them quietly and quickly in a hoodie, hoping not to be seen. Those weren't good days. I spent them scared, trying to prevent confrontation.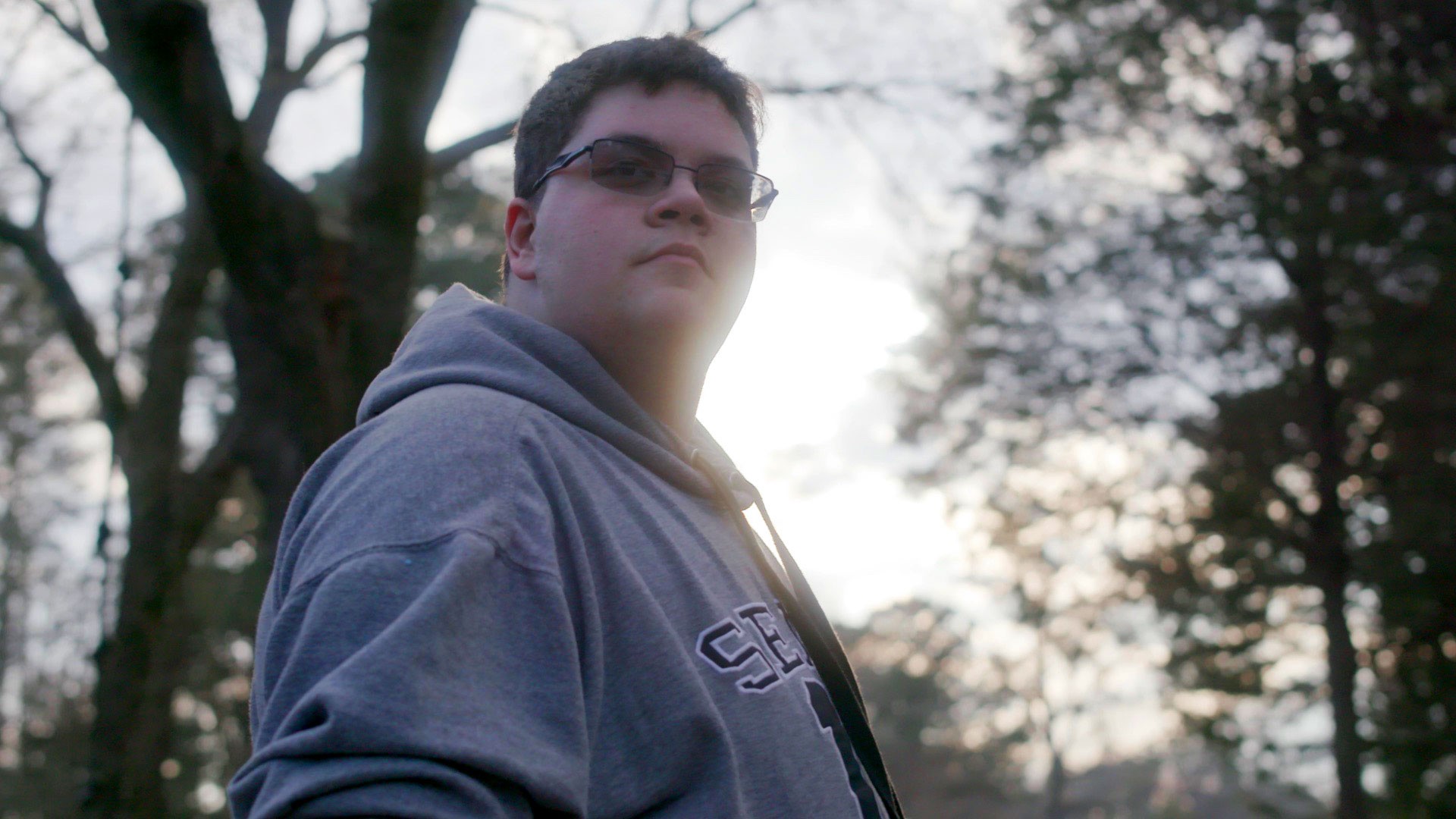 When I dropped out of high school, Gavin was still in elementary school. Ten years later, he did something that I and every other transgender person in America will thank him for. Gavin decided not to allow himself to be discriminated against. He didn't lower his hood and turn up the music—he said no when people tried to oppress him, and the ACLU tried to take his case to the Supreme Court.
That Saturday night, I gave Gavin a hug. He pulled out a new box of coveted Pokémon cards and said I could have one. Eevee is an adored Pokémon. She's cute and quick, with big, dark eyes. But there's something special about Eevee: She can evolve into eight different forms. Unlike other Pokémon, Eevee isn't destined to a single evolutionary line or bound by a binary.