Sources. via Twitter. Photo of Leanne Simpson by Nadya Kwandibens / Red Works Photography.
It's been a little over two weeks since I first tweeted my reaction to Hal Niedzviecki's now-infamous editorial "Winning the Appropriation Prize," which introduced the writing of myself and my peers in an all-Indigenous issue of Write magazine.
"I don't believe in cultural appropriation," he proclaimed—just before he blamed the idea of cultural appropriation for scaring white, middle-class writers into making CanLit itself "exhaustingly white and middle-class."
The cure for this ailment, according to Niedzviecki, was not to make space for writers from other cultures and identities—writers who have been historically underrepresented and often pushed out of CanLit. Instead, he encouraged those same exhaustingly white, middle-class writers who were such a pox on CanLit to begin with—with their boring white, middle-class lives and boring white, middle-class stories—to instead scavenge liberally from other cultures, to "Set [their] sights on the big goal: [Winning] the Appropriation Prize." This, surely, was the long-sought answer to diversity!
Niedzviecki's suggestion strikes me as particularly fitting for white authors during Canada 150, since, as many have pointed out, Canada itself is a 9.985 million square kilometre Appropriation Prize. What better way to celebrate Canada's birthday than for settlers to steal even more from Indigenous people? This whole thing would be hilarious if it were a Beaverton article instead of an opinion many Canadians actually held.
I've already shared my sentiments on the way those in mainstream media and the arts have facetiously tried to reframe this as a free speech issue. But my voice is not the only one. Indeed, amidst all of the) subsequent, fallout from this, our voices have shone: brilliant, powerful, thoughtful, necessary. Toronto lawyer Robin Parker has even started a crowd-sourced Emerging Indigenous Voices Prize to ensure our next generation of storytellers have the resources and opportunity to be heard. And apparently Canadians want to listen; the prize has topped $80,000 as of the writing of this article.
What should have become obvious by now—as Niedzviecki himself wrote in the only redeeming sentence in his entire article—is that Indigenous writing is, in fact, "the most vital and compelling force in writing and publishing in Canada today." However, it is not because we "so often write from what [we] don't know." Far from it. Our writing is so incredible because we know what we write intimately: not just in terms of content, culture and language, but also in terms of stakes. When we write as Indigenous people, we have much at stake. We need to push back against genocide and erasure; preserve the voices and stories of our people; honour our ancestors; strengthen our connections to the land Canada continually takes from beneath our feet. We need to make our communities laugh, to make them cry, to make them feel love.
That type of writing is vital—and you don't have to be Indigenous to see how much you've missed out on by sticking to mainstream CanLit. Here are 10 Indigenous writers you should be reading right now. A note: I've omitted a few writers you should already be familiar with, such as Thomas King, Tomson Highway, Richard Wagamese, Richard Van Camp, Eden Robinson, and Katherena Vermette. They've all produced acclaimed work for years, so you should already be elbow-deep into their respective catalogues at this point.
Lee Maracle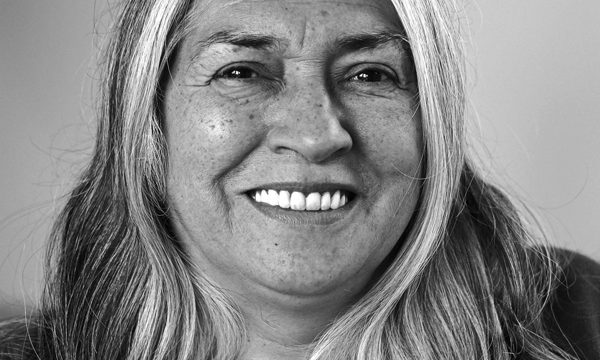 This powerful Stó:lō woman is essentially the foundation of modern Indigenous literature. When no non-Indigenous publishers would publish her work, she published herself—and despite all pushback, she kept writing and speaking out. Whether you read her remarkable non-fiction, such as I Am Woman, her inspired published oratories in Memory Serves, or her gorgeous fiction, such as her most recent novel Celia's Song, you'll know you're encountering a once-in-a-lifetime voice.
Gwen Benaway As I writer I'm not supposed to actually admit this, but I never really "got" poetry. Until, that is, I read Anishinaabe and Métis poet Gwen Benaway. Her work is extraordinary, searing, intelligent—all while still being accessible enough for a poetry noob like me to dive in and never want to come back out. Last year Benaway, a Two-Spirited trans woman, won a Dayne Ogilvie Honour of Distinction for Emerging Queer Authors from the Writer's Trust of Canada. Believe me, there will be more awards in her future. Her newest book, Passage, is tremendous. And if you're a social media junkie like me, her Twitter is pretty badass, too.
Leanne Betasamosake Simpson
Yes, I rave about this brilliant Michi Saagiig Nishnaabeg scholar, writer and artist every chance I get. There's a reason for that. Simpson is single-handedly tearing down genre boundaries, creating space for Indigenous literatures, fucking with every colonial stereotype or convention you may hold dear, and somehow making you laugh the entire time. Her creative work is a blend of song, poetry, short story and traditional Nishnaabeg storytelling and it will challenge everything you thought you knew about writing. Her latest gift to us is This Accident of Being Lost, the textual accompaniment to her equally incredible album f(l)ight.
Janet Rogers
People tend to overlook this Mohawk and Tuscarora poet's work when considering Indigenous literature—and that is a huge mistake. Hailing from my home territory of Six Nations, Janet has made her home with Coast Salish peoples—and in addition to performing killer spoken word, Rogers has the distinction of being the former poet laureate of Victoria. Her newest book Totem Poles and Railroads dissects Canada's history with Indigenous people, playfully and powerfully bringing in everything from Sacajawea to Nina Simone.
Cherie Dimaline
I would love to walk around in Cherie Dimaline's mind. An award-winning Métis author from the Georgian Bay community, her short stories are startlingly funny, unique and poignant—and her mastery of metaphor is something I simply cannot comprehend. Her latest book, A Gentle Habit, surprises you in nearly every line, on nearly every page. She has an Indigenous post-apocalyptic young adult novel called The Marrow Thieves coming out with Cormorant Books very soon, and if her other work is any indication, it'll be well worth the pre-order.
Waubgeshig Rice
You may recognize Rice, originally from Wasuksing First Nation, from his other job as a CBC reporter, but his fiction deserves just as much attention as his journalism. His 2014 novel Legacy deals with violence against a young Anishinaabe woman, and, considering the current problems with the MMIWG2S inquiry and the continued violence against our women, it's more important to read now than ever. Rice is compassionate, deliberate storyteller who can take you uncomfortable places, but ultimately leaves you better than he found you. His new novel Moon of the Crusted Snow will be coming out with ECW Press next fall and I've no doubt it'll be great.
Shannon Webb-Campbell
This Mi'kmaq poet, writer and critic is a bit of a marvel. Her 2015 poetry collection Still No Word runs the gamut of the human experience—sometimes funny, sometimes political, sometimes intimate. Reading her work feels, to put it simply, like falling in love. Of course, not content to only write beautiful poetry, Web-Campbell's also working on a short story collection, a play and insightful journalism at any given time. Hers is an important voice we'd all be better for listening to.
Joshua Whitehead
The first time I read Whitehead, an Oji-Cree, Two-Spirit member of the Peguis First Nation, was when I encountered his award-winning poem "mihkokwaniy." I sobbed. The second, third and fourth time, as well. And when I heard him recite this poem in person this past April, an entire room of thirty people—both Indigenous and non-Indigenous—sobbed where we stood. Any time I read Whitehead's writing, I know it'll be the most powerful, funny, inventive and intelligent thing I've read that day. His new book Full Metal Indigiqueer is coming out soon from Talonbooks, and I have it on good authority he's finishing up his indigiqueer young adult novel, Johnny Appleseed, which has been excerpted in The Malahat Review and Prairie Fire.
Billy-Ray Belcourt
Hailing from the Driftpile Cree Nation, Belcourt is a 2016 Rhodes Scholar—the first Indigenous person from Canada to ever receive the award. Though he may be getting the most attention for his ground-breaking academic work at the moment (he's studying how colonialism contributes to climbing HIV rates in Indigenous communities, among other things), that won't be the case for long. He can just as easily devastate you with his urgent, precise poetry as he can dazzle you with his fierce intellect. Belcourt's first book This Wound is a World, a collection of poems and essays, is being published by Frontenac House later this year. Don't miss it.
Carleigh Baker
Fair warning: as soon as you read this award-winning Cree-Métis and Icelandic writer's work, you'll probably develop a writer crush and want to become her best friend. Or maybe that's just me. She's been called "the new master of relationship tragi-comedy"—and for good reason. Her short stories are hilarious, weird and poignant—often all at the same time—and her command of character, syntax and diction is stunning. But don't take it from me. Read a couple stories from her just-published short story collection Bad Endings and judge for yourself. Then buy her collection, obviously.
Follow Alicia Elliott
on Twitter.