Left Image: Oxycodone. (Photo by John Moore/Getty Images). Right Image: A Walmart store. Photo via Wikimedia Commons
Walmart announced on Monday that it would join CVS Caremark in setting what amount to one-size-fits-all limits on (some) new opioid prescriptions in America. In practice, this means two of the top pharmacy chains in the country—along with the number one manager of pharmacy benefits—intend to or already cap such prescriptions at seven days in many cases. This after more than half of all states passed laws intended to impose similar or even shorter limits.
---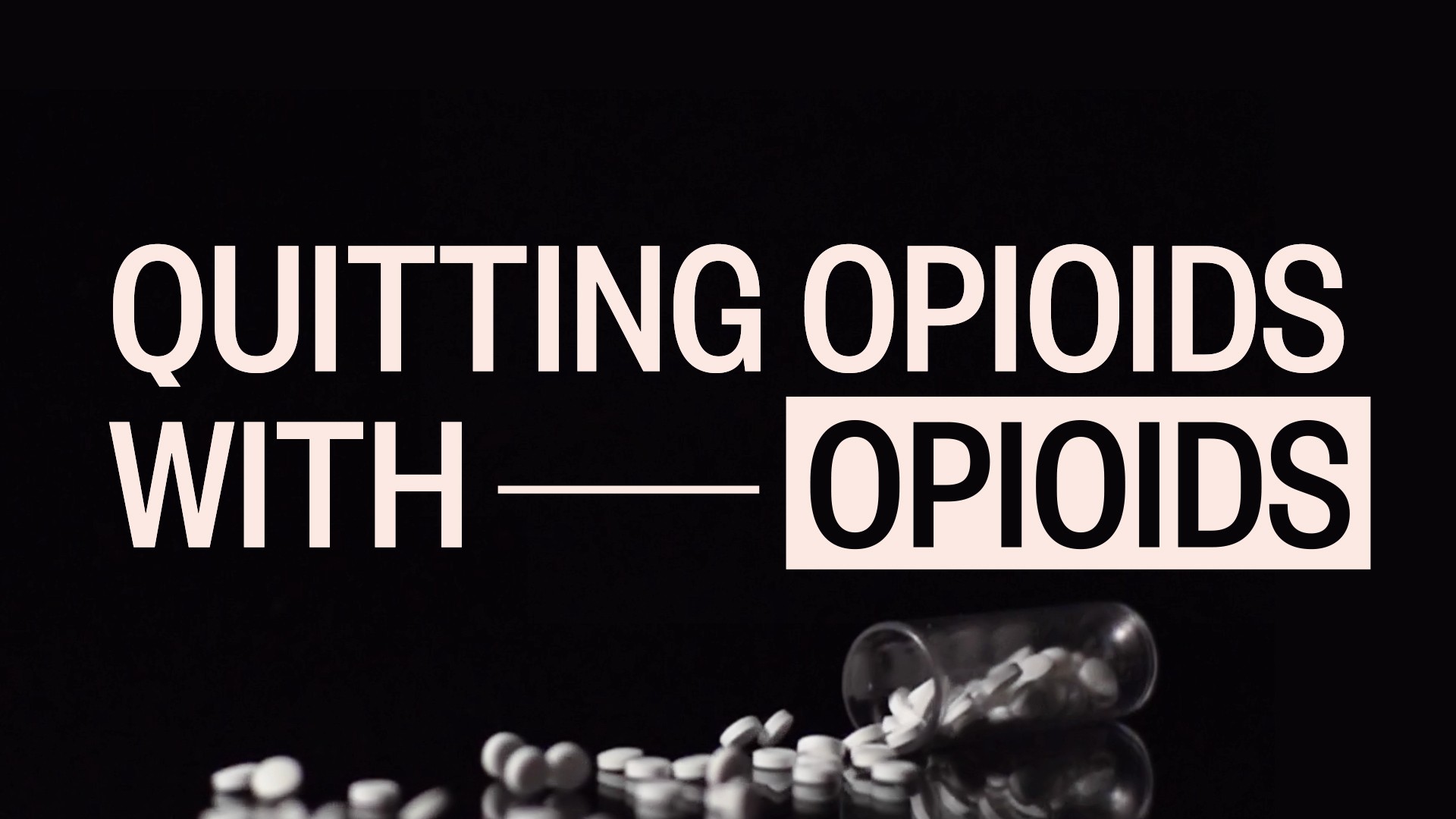 ---
All the caution might seem reasonable in light of an historically deadly opioid epidemic that the president declared a public health emergency last year. The problem is that as the medical supply of opioids has been cut in recent years, overdose death rates have continued to climb. While the amount of opioids prescribed nationally fell by 19 percent between 2010 and 2015, the overdose death rate rose by 25 percent during that same time. Worse: between 2010 and 2016, the proportion of opioid overdose deaths that involved street fentanyl or other synthetics went from 14 to 46 percent, more than tripling.
Most disturbingly, by concentrating on supply rather than adequately treating either pain or addiction, these seemingly well-meaning companies and lawmakers are condemning many patients to needless suffering—and people with addiction to possible death.
"Since there is zero evidence that a measure of the sort actually reduces overdose, diversion, or other problems, this is nothing more than window dressing," said Leo Beletsky, associate professor of law and health sciences at Northeastern University. "It is designed to signal to the public that Walmart is quote-unquote serious about addressing the opioid crisis." (After this story was published, Walmart emailed a statement saying, "Our new policy applies to initial acute opioid prescriptions only. It does not apply to refills or patients with chronic pain conditions." The statement also emphasized that the policy follows the guidelines published by the Centers for Disease Control and Prevention (CDC) in 2017 for the treatment of chronic pain. The company did not respond to questions about how or whether the policy can be overridden in particular cases.)
Beletsky added, "Unintended but completely foreseeable consequences would include patients experiencing unmanaged opioid withdrawal and very sick patients, including those recovering from serious operations, having to fill their prescriptions at very close intervals." He gave the example of a patient who has just had spinal surgery and could not walk who had to return to the drug store a week after being released from the hospital and possibly again the following week.
For her part, Kate Nicholson, a chronic pain patient herself and a Harvard-educated civil rights lawyer, told me, "With any acute injury, it is important to provide adequate treatment before pain becomes chronic. Recent data suggests that longer initial opioid prescription lengths following certain types of surgeries may, in fact, limit the need for refills and decrease total opioid use." This builds on earlier literature showing that one cause of chronic pain is inadequate treatment of acute pain.
Although it absolutely is important to reduce excess prescribing in order to limit the amount of opioids that can be diverted—a.k.a. sold or misused—treating patients as though virtually every person and every situation is exactly alike is senseless and cruel. And while it may be possible to prevent some new addictions by way of prescribing limits, no one can seriously believe that existing addiction will somehow be cured this way.
Given these facts, American businesses' and policymakers' relentless focus on cutting the medical supply, reducing dosages for existing patients, and deterring doctor-shoppers makes little sense. Without effective treatment for pain or addiction, all of these bureaucratic hurdles and hoops only increase suffering—and may provide an excellent opportunity for fentanyl dealers to expand their market beyond just addiction and into pain.
After all, it's not just heroin and other obviously illegal drugs contaminated with fentanyls that are killing Americans—it's also counterfeit pain pills a desperate patient (like Prince) might believe will help them.
This story has been updated.
Follow Maia Szalavitz on Twitter.