Trump and Attorney General Jeff Sessions in 2017. AP Photo/Evan Vucci
Before she fled to the US with her granddaughter, Hilda endured 40 years in an abusive marriage to a man who poked her neck regularly with a knife, which he slept with under his pillow. He routinely sodomized, beat, urinated on, and threatened to kill her if she did the chores wrong—but when she went to the police in her native El Salvador, they excused it since he was her husband.
Hilda, who has been waiting in a Texas immigrant detention center since December 2016 as she applies for asylum, will have the chance to go before a judge at the end of June—but her odds of being granted protection just plummeted overnight, after Attorney General Jeff Sessions issued a decision Monday virtually ending asylum for people who have fled domestic violence.
"She was her husband's property and had to do everything for him, and she definitely fears for her life being returned… but the law has changed so she's likely going to be denied after all of this," said Clarissa Bejarano, an immigration attorney who has worked with Hilda (whose name has been changed to protect her identity) the last several months at Hutto Detention Facility. "They're probably going to send her back."
Hilda is one of many asylum seekers who would have likely received respite in the US prior to the Monday decision, but who will now face deportation on the grounds that domestic violence victims no longer qualify as a protected group.
---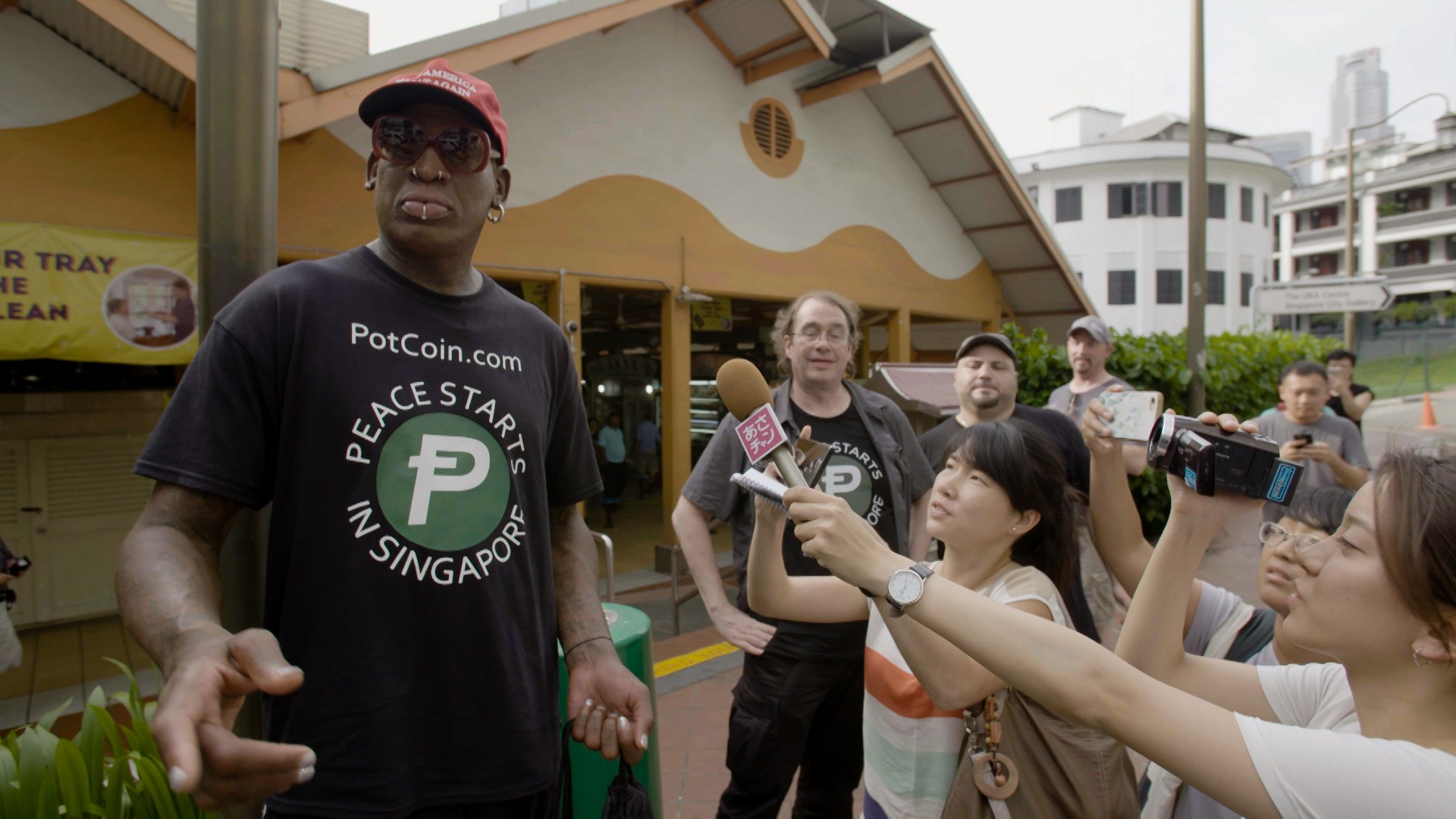 ---
"Just in Hutto alone about 80 percent of the women detained are severe domestic violence victims. The violence they've faced is on another level of brutality and their governments refuse to protect them," Bejarano, who has represented women at Hutto for several years, told me. "Now the rug has been pulled out from under them."
Sessions's 31-page decision, which is the latest of the administration's attempts to limit and deter asylum seekers in the US, overturns a precedent-setting court ruling that granted protection to a domestic violence victim in 2014. His decision dealt a devastating blow to domestic violence victims and anyone else whose persecution was not enacted by their own government. That may include victims of gang violence, or attacks on account of one's religion or sexual orientation.
Asylum applicants now must show that their government condoned the persecution enacted against them, rather than simply not helping them, Sarah Pierce, a policy analyst with the Migration Policy Institute's US immigration program, explained.
"Generally, claims by aliens pertaining to domestic violence or gang violence perpetrated by non-government actors will not qualify for asylum," Sessions stated in his ruling. "While I do not decide that violence inflicted by non-governmental actors may never serve as the basis for an asylum or withholding application based on membership in a particular social group, in practice such claims are unlikely to satisfy the statutory grounds for proving group persecution that the government is unable or unwilling to address."
That means that the vast majority of current asylum seekers are now at risk, said University of District of Columbia immigration law professor Lindsay Harris, an expert in asylum law.
"People who would have gotten protection earlier today in immigration court will not be granted it tomorrow," said Harris, estimating that at least 50 percent of current asylum seekers had domestic violence claims. "This is a fairly huge decision."
On the same day of Sessions's order, one of Harris's former clients, an El Salvadorian woman who won asylum last July after escaping her husband—who forbid her from having friends, raped her three times a week, and punched her in the face in front of her daughter—sent Harris a photo of her hugging her child, who had just arrived in the US. The woman had successfully petitioned for her daughter to join her in Maryland, and was standing in front of a big "Bienvenidos, princesa" (Welcome, princess) sign.
That woman was lucky in her timing—if she arrived at the US southern border today, she would likely be deported immediately. That's because Sessions's decision not only gives guidance to immigration judges, who may spend months hearing a case, it instructs asylum officers to use these new standards in the "credible fear" interview, an hour-long conversation that tests individuals' eligibility for asylum within days after they cross the US border or present themselves at a port of entry. And as soon as someone fails that interview, he or she can be removed from the country.
This means a likely uptick of swift deportations of newly arrived asylum seekers at the US border—including parents who are being separated from their children under Sessions's new "zero tolerance policy," under which all border crossers are prosecutor for illegal entry. That policy, which officially began a month ago, led 658 children to be ripped from their parents and placed them into government custody within the first 13 days of the program. The children are placed into Office of Refugee Resettlement shelters, whose population increased 22 percent in the month of May after the separation policy began.
In a single day in a single court last Monday, Steglich witnessed 62 parents prosecuted for illegal entry in McAllen, Texas
Already some of these parents have been deported without their children knowing. Elissa Steglich, a clinical professor at the University of Texas School of Law's immigration clinic, projected that would drastically increase with denials of domestic violence and gang violence asylum claims. Most asylum seekers come from Central American countries of Honduras, El Salvador, and Guatemala, which have been plagued by continued "societal violence," as Steglich put it, for the past several years.
"I'm personally concerned that this means after the separation the parents will be quickly deported leaving children in the US and the US government has provided no mechanism whatsoever to ensure that those parents are reunited with their children," Steglich told me.
In a single day in a single court last Monday, Steglich witnessed 62 parents prosecuted for illegal entry in McAllen, Texas, after they had been divided from their children. Some of the parents told Steglich immigration officers had claimed they were taking their children to the showers—and never returned them.
"This decision certainly adds to the children's crisis that this government has created," she told me.
Couched in a footnote in Sessions's decision is a suggestion to judges that they even decline asylum to some individuals who meet all apparent qualifications if they have passed through another country where they could have applied for protection. This means that a judge could deny anyone who passes through Mexico—where nearly all asylum seekers cross en route to the US, noted Eleanor Acer, director of refugee protection for Human Rights First. (The Trump administration has so far unsuccessfully tried to negotiate an agreement with Mexico to return asylum seekers there.)
"He's clearly trying to pressure immigration judges to deny asylum to people who have proved their eligibility for asylum despite fact they meet refugee standard," she said. "Basically he's trying to deny all but a few asylum cases."
A Department of Justice spokesman noted that Sessions recognized domestic violence was a "vile situation" in his decision, but that he ruled that the "asylum statute is not a general hardship statute." He also said that individuals prosecuted for illegal entry could still apply for asylum, and that the "ultimate goal is always reunification of the child" with the parent. The spokesman projected that "possibly tens of thousands" of asylum seekers would be impacted by Sessions's decision.
The spokesman also referred me to Sessions's comments about legal channels of immigration in his decision.
"Aliens seeking a better life in America are welcome to take advantage of existing channels to obtain legal status before entering the country," Sessions wrote. "Aliens seeking an improved quality of life should seek legal work authorization and residency status, instead of illegally entering the United States and claiming asylum."
But San Francisco immigration attorney Shuting Chen told me Sessions's ruling actually dissuaded people from taking legal channels to live in the country, since individuals who might have applied for asylum previously now will be too afraid to come forward.
Chen noted, however, that judges still had the discretion to determine each case, so it was too soon to know if all domestic violence victims would be denied asylum. Particularly in California, whose circuit court has a history of more liberal rulings, judges could look to those decisions for guidance, she said.
Still, Sessions's decision has obviously changed the landscape for asylum seekers. Chen spoke of a client who had fled to the US after years of persecution by different men: She was raped by a stranger at age eight and her father started abusing her because he saw her as "used goods," so she found a husband who trapped her in a relationship.
"Prior to this decision I would have thought she had a strong case but my fear is she'd be denied and put into deportation proceedings," Chen said, predicting that her client may continue living undocumented in the US. "Now i don't know if we're going to be filing because the risks might be too great for her."
Sign up for our newsletter to get the best of VICE delivered to your inbox daily.
Follow Meredith Hoffman on Twitter.