Photo courtesy Coconut Club.
In Singapore, a common way of greeting someone is to ask: "have you eaten yet?" I live in Los Angeles now, but I love telling people this whenever they ask me to describe the country where I was born and spent most of my childhood. To me, this little social quirk perfectly captures how eating comes before everything on that tiny island—how unacceptable it is to go hungry in a land when the fluorescent lights of streetside hawker centers stay flickering late into the night.
Some brief context: Singapore declared its independence from Malaysia just 52 years ago, and quickly developed into Asia's leading financial center, edging out Hong Kong in 2016. But the young country's lack of deep historical roots, combined with whiplash from breakneck-speed globalization—which flooded the country with foreign workers—manifests in a sort of collective identity crisis. What constitutes uniquely Singaporean culture—and how to best champion it—are issues frequently debated in the national media to no end.
One thing, however, is never questioned: the excellence of our street food. Singaporean cuisine is a reflection of its rich history as a cultural melting pot, which dates back to its earliest, pre-colonial days. Perched at the tip of the Southeast Asian archipelago, the island has been a major shipping port since at least the 13th century, and the mingling of spices, flavors, and ingredients brought in by traders from all over the world evolved into a rich and complex cuisine.
Thus, the fact that eating is Singapore's favorite national pastime is rooted in more than sheer gluttony (although that's probably part of it too), lying at the core of our sense of national pride and identity. "Food is the one thing that unifies Singaporeans," Wilin Low, one of the nation's most celebrated chefs, recently told me. "It's the most real connection we have with the country."
Low is the godfather of "Modern Singaporean" cuisine, where local chefs are daring to reinterpret the traditional dishes we grew up with in bold new ways. Low sparked this new wave when he opened his restaurant Wild Rocket in 2004. The food was inspired by the Singaporean meals he cooked for himself as a homesick student in London in the late-80s, when he'd often improvise with ingredients because he couldn't find the right ones. "Inevitably, I got labeled as 'Asian fusion,' but I hated that," says Low, who saw the 80s fusion movement as belonging to chefs who didn't understand Asian ingredients. "It was very gimmicky."
---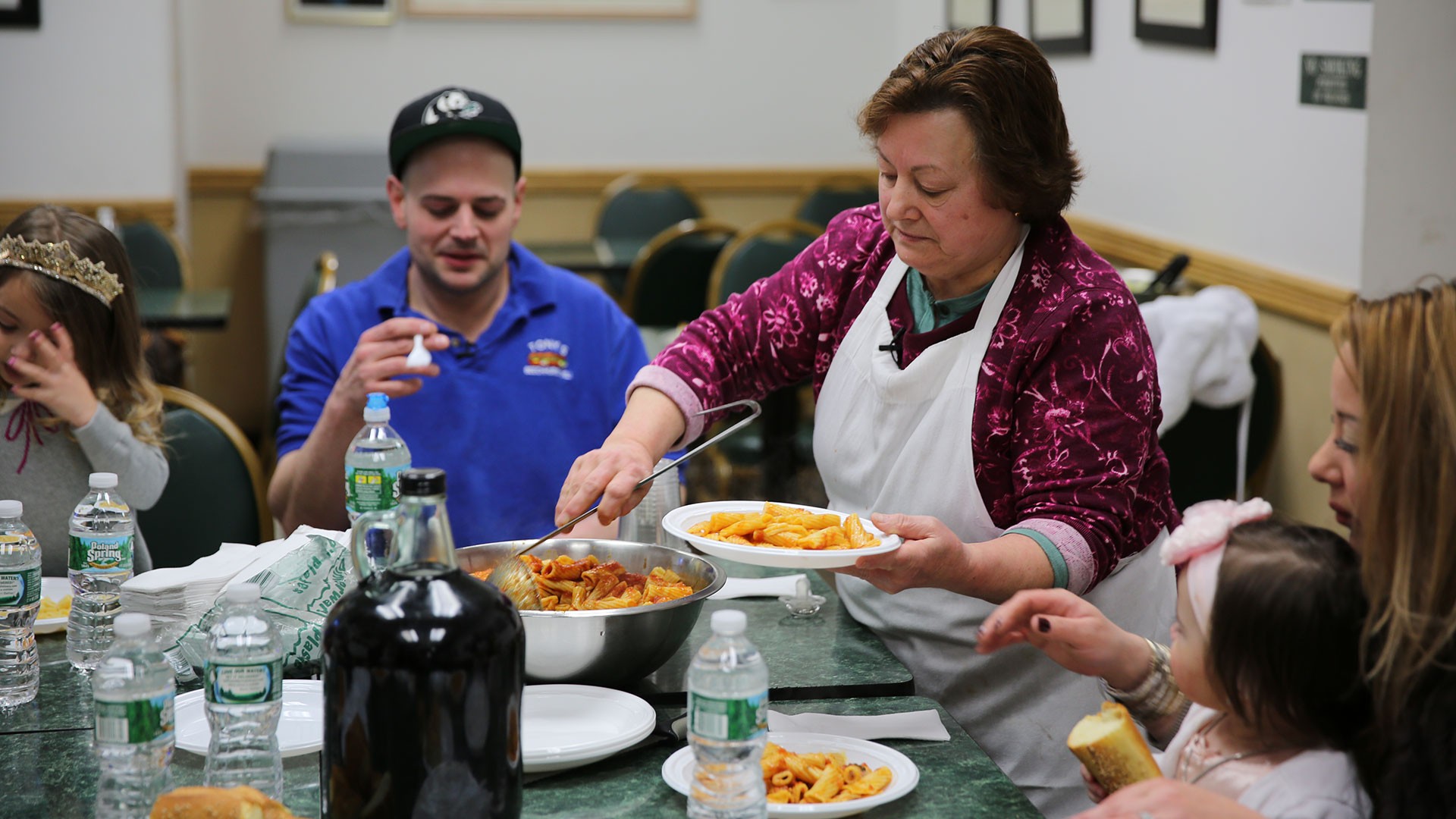 ---
Instead, Low coined the term Modern Singaporean, or "ModSin," to put the focus back on Singaporean flavors—and the name stuck. Over the last decade, growing numbers of local chefs continued reimagining Singaporean street food—reframing familiar flavors with new cooking techniques, ingredients, and presentations.
These wildly varying approaches are evident at two popular ModSin restaurants, Coconut Club and Labyrinth, and their nearly opposite takes on nasi lemak—one of the most popular dishes in Singapore. Originally hailing from neighboring Malaysia, nasi lemak, which means "creamy rice" in Malay, is ubiquitous throughout Southeast Asia. In Singapore, rice is typically cooked in coconut milk and pandan leaves, and typically topped with fried anchovies, egg, roasted peanuts, slices of cucumber, and sambal chili paste. Sides like crispy chicken or fish, beef or lamb curry, and sauteed shrimp or squid are also frequently added into the mix.
"Singaporeans are incredibly proud of their food, but our desire to pay our own hawkers so little says otherwise. Why do we diminish our own culture this way?"
Sitting in a bright and airy colonial-era shophouse at the top of a leafy hill, the popular ModSin restaurant Coconut Club is entirely devoted to nasi lemak: "Selling only one dish also forces us to choose taste and quality over everything else," says chef-owner Eng Su Lee. At first glance, the plates that arrive at long, communal wooden tables don't look too different from the nasi lemak you'd eat at streetside hawker stalls: the coconut rice comes with a flaky hunk of fried chicken leg, and the standard toppings of crispy anchovies, a fried egg, peanuts, and sambal chili paste.
The difference is is that everything here is handmade from scratch using top-shelf ingredients, from the in-house chili paste to the free-range kampung chicken. The coconut milk is even juiced over a nine-hour process from coconuts flown in from a Malaysian plantation, which specializes in a Malaysian-West African hybrid known for its high fat content and aromatics.
Lee says that these days, street vendors tend to use factory-made products to keep prices low, and the artificial preservatives and MSG have caused a sharp decline in our local food's taste and quality. Lee's approach to modern Singaporean food, therefore, is ironically old-fashioned—an attempt to reclaim and preserve traditional flavors that he believes have been lost in the age of mass production.
With a standard plate starting at $12.50, Coconut Club's nasi lemak costs roughly three times what you'd pay on the streets. The restaurant took some heat in the food blogosphere when it first opened in November 2016, when the sticker shock caused some locals to label it as "hipster" or "atas [snobbish]" nasi lemak.
But Lee says his prices are as cheap as he can go while maintaining high standards. More importantly, he questions why many Singaporeans are unwilling to shell out the same amount for local dishes as they would for a Caesar salad. "Singaporeans are incredibly proud of their food, but our desire to pay our own hawkers so little says otherwise," he gripes. "Why do we diminish our own culture this way?"
Using traditional recipes and cooking methods handed down over generations—rather than Western cooking techniques like sous vide, fluid gels, or additives like pectin—is his way of preserving local culture for future Singaporeans, Lee says. "On some level I hoped to see a modern Singaporean cuisine that is more authentic to our culture," he says.
Coconut Club's approach stands in stark contrast to Labyrinth's, the only Michelin-starred ModSin establishment in Singapore. Tucked into a corner of an upscale mall next to a record store, the low-lit restaurant gives off a hushed air of mystery with its black marble and velvet surfaces.
Labyrinth's nasi lemak is served in a South Asian metal lunchbox, also called a tingkat, as part of a trio of amuses-bouches. Chef-owner Han Li Guang says he began with a question:" "How do I look at a dish and compress it to a bite—the essence of what it stands for?" Thus, he focused on what he thinks are nasi lemak's most integral components: the rice, anchovies, and sambal chili.
Steaming rice flour in coconut milk that has been infused with pandan, ginger, and lemongrass, Han creates a small circular ball, adding bean starch to achieve a dense, chewy consistency. Then, he tops it with a dollop of slightly sweet sambal chili paste made with dried anchovies.
Han says he was inspired by dining-in-the-dark restaurants where guests, sitting in a pitch black room, are never sure what they're eating, and therefore come to appreciate dishes in a new light. "We put a higher emphasis on visual deception, so what you see is not what you get," Han says, pointing out how his nasi lemak actually looks more like a local rice cake dish called chee kueh—that is, until you bite in, and recognize the flavors of nasi lemak.
Han was a banker at Goldman Sachs before hanging up his tie for an apron, and he tells me that he hopes to become a global ambassador for Singaporean cuisine, which he thinks is severely under-appreciated in the wider world. "Labyrinth is a platform to showcase to the world what Singaporean food is, by making it more accessible to non-Singaporeans—not too heavy, oily, or spicy—but with the flavors intact," he says. His ultimate goal is to do for Singapore what Noma did with Nordic cuisine: "define it on your own terms, and showcase it to the rest of the world."
Like Lee, Han hopes that what he's doing will elevate the status of local cuisine. "I would love to see more local chefs cooking local food," he says. Singaporean food doesn't have to be hawker food, he continues, "it can be glammed up, refined, polished. Deeper than cooking, it can be a philosophy, it can be emotional."
---
Michelle Lhooq is a journalist in Los Angeles. Follow her on Twitter.