Image via Twitter/@mduggan10
HARRISON, N.J. — The women representing the United States on both the soccer and hockey national teams might not have personally known one another, but as they lined up to embrace during the She Believes Cup at Red Bull Arena on Sunday, the deep bond between the teams was on enthusiastic display. It goes beyond success at the highest level—both teams are reigning international champions, with USA Hockey recently winning gold at PyeongChang, and the USWNT winning the 2015 World Cup. They share the same struggle.
And, as USA Hockey's Gigi Marvin pointed out, the two teams shared the same lawyer, fighting for the same goal. First, the USWNT took on US Soccer in 2016, demanding equal pay to the men; while the new CBA falls short of that goal, they did secure a number of improvements. The hockey team followed by threatening to boycott the International Ice Hockey Federation World Championship last year unless USA Hockey brought their developmental support and working conditions, from stipends to travel insurance and arrangements, up to the level of what the men receive. On the eve of the tournament, both sides agreed to a deal.
"It's just incredible what they've done," Megan Rapinoe said. "I think we feel like we know each other from afar. Obviously, a lot of similarities in what we've been fighting for, but [we're] also just big fans of theirs. And I think we were kind of geeking out in the hug line."
The mutual support—Rapinoe mentioned the interactions between teams, informal advice through things like Twitter DMs to go over messaging, looking to win public approval for their fights—reflects a new level of strength and power the most successful women have in sports today. And with that comes the long-term question: Do women ultimately need to build their own infrastructure in sports to make it permanent and sustainable?
This is not, to be clear, the tired and pointless idea that "if more women watched women's sports, it would succeed," which lays blame for any inequality between men's and women's sports at the feet of women alone, while simultaneously ignoring the yawning chasm in things like budgets and media coverage that affect the way both men and women consume sports.
It is, instead, the reasonable question that comes from many years of women's sports leagues short-circuiting when the disproportionately male power brokers give up or lose interest, often after failing to provide the same level of resources in the first place. Ask the Charlotte Sting or the Cleveland Rockers from the WNBA about this, or the defunct WUSA and WPS professional soccer leagues, to name just a few examples.
This is by no means universal. The NBA's support of the WNBA, now into its third decade, is as strong as it's been, and commissioner Adam Silver is an outspoken advocate for the league. And with its sixth season weeks away, the National Women's Soccer League has managed to build a sustained success of a circuit, with owners—primarily male, and many from Major League Soccer—pushing spending upward, and deep-pocketed groups eager to join. There is always the fear, however, that MLS clubs that invest in NWSL will bail in hard times.
Which is why it is so gratifying to see these athletes use their success to flex their collective muscle, to not just demand a seat at the table but simply take it. This movement has extended well beyond moral or even legal support; it's manifesting in day-to-day operations. The all-woman ownership group of the WNBA's Seattle Storm, Force 10 Enterprises, for example, has worked closely with the NWSL's Seattle Reign, and recently took over ticket sales and service managing for the soccer team.
---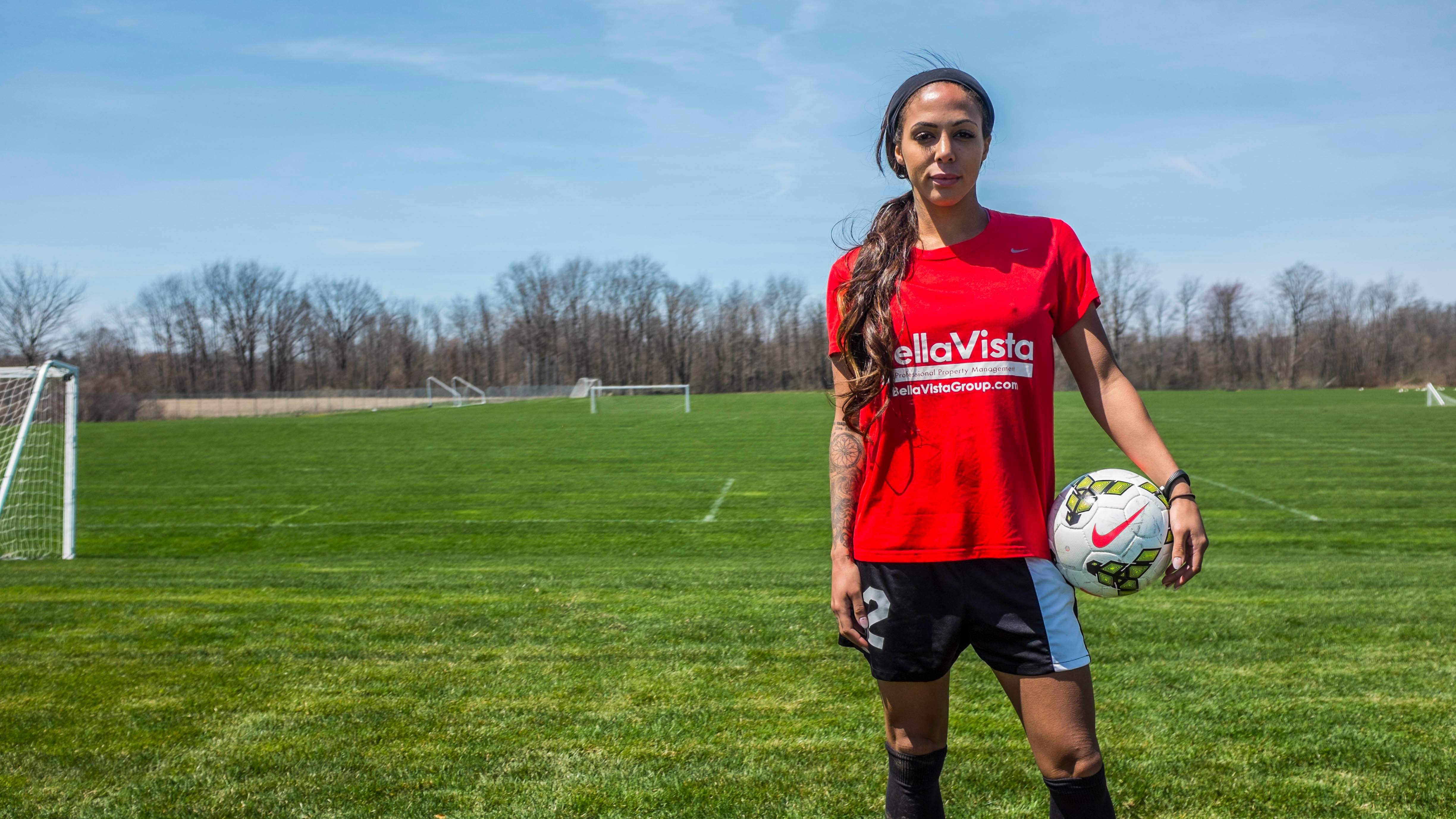 ---
From Rapinoe's perspective, these partnerships don't replace the way men can and should support women's sports. It's more universal than that.
"I think everybody needs to support it," Rapinoe, who plays for the Reign, said. "I don't think it can just be the group that's underserved or under-financed or dealing with inequality that has to be the one to climb out of it all the time. I think obviously a little support from above, in a greater sense, is necessary because we don't really hold all the keys to everything."
In what is all but a media blackout for all but the most popular athletes and teams, the isolated fan bases have united to open a new and promising channel for growth. Not only can the USWNT's Rapinoe spotlight her own club team in NWSL, she can bring fans to Breanna Stewart and Sue Bird in her town. Think of it as an insurance policy against the capricious way men in power have treated women's sports for decades.
"I think we can obviously try to leverage our popularity," Rapinoe said. "Leverage different teams and leverage our message all together, and try to build on that. Ultimately, everyone needs to support it in order for it to be popular."
Sunday afternoon at Red Bull Arena, a crowd of 25,706 did just that, rooting for the USWNT against France, and celebrating the hockey team's Olympic achievement at the half. With their first gold medal in 20 years, the hope is that the women's hockey team just had a moment like the women's soccer did in 1999. But it isn't the moment that mattered nearly as much as what followed.
"Even for me, I grew up watching '99," Marvin said. "I was watching them on the field and all we see is Brianna Scurry and Brandi Chastain and Julie Foudy, and just legends like those players. And so it's really cool to see how far women's soccer has come, and we're obviously hoping the same thing for women's hockey in the future."