Welcome to The Outlet Pass, a weekly roundup of observations, questions, and predictions from Michael Pina's NBA notebook.
1. Looking at the Luxury Tax's Relationship With The Trade Deadline
There are seven teams that could be looking to upgrade before Thursday's trade deadline, that also sit under $3 million below the tax line: the Charlotte Hornets, Detroit Pistons, San Antonio Spurs, Toronto Raptors, Los Angeles Clippers, New Orleans Pelicans, and Houston Rockets. Four of these teams (Detroit, Toronto, New Orleans, and Houston) don't have a first-round pick in this year's draft to deal.
Those two statements alone aren't enough to muffle the entire league's activity over the next 48 hours, but the strain these ostensibly motivated organizations will go through, coupled with the fatalism inspired by the Golden State Warriors' unimpeachable dominance, helps explain why this year's deadline might be less captivating than usual. That doesn't necessarily mean it'll be meaningless or boring, though. Here's a look at a few situations that bear watching as Thursday approaches.
The Washington Wizards are 5-0 since John Wall went down. They have the league's second-highest net rating and best assist rate in the league over that stretch. Everybody eats. But even though they're currently the four seed, the Wizards remain paper thin (two of those aforementioned wins were against the two worst teams in the league; last night they beat the Indiana Pacers without Victor Oladipo), and even if Wall reverts back to the "Spiderman, except more explosive" status he once held, this team as currently constructed probably doesn't have the horses to beat the Boston Celtics or Toronto Raptors in a seven-game series. (The Cleveland Cavaliers are a big fat TBD, but would also probably beat Washington.)
With Wall's massive extension set to hit their books the same year Kelly Oubre becomes a restricted free agent (alongside ongoing max deals for Bradley Beal and Otto Porter), the Wizards can't want to pay the tax during a season in which they probably won't have home court in the first round.
Heading into Thursday, they're $5.8 million over the line. Maybe owner Ted Leonsis doesn't care, but diving under it should probably be a priority over upgrading the roster. Getting off Jason Smith's wretched deal won't be easy, but attaching it to their first-round pick (and then buying Chris McCullough out), then shipping him to a dumping ground can save them quite a bit of money and prevent entrance into the repeater tax. How about they move Marcin Gortat and a top-20 protected first-round pick—that's lottery-protected in 2019 before it turns into two seconds in 2020—to Phoenix for Alex Len?
Significant lack of financial foresight has backed the Wizards into a corner. Given their top-end talent, a front office with common sense would probably have them positioned as buyers the same year LeBron James might actually be vulnerable. Instead, they aren't in the right position to take advantage. It's a sad state of affairs.
Toronto is a far less depressing situation, where the Raptors have a pair of sizable trade exceptions but no first-round pick in this year's draft. They're also hard capped—which gives them a little over $4 million to work with—and currently below the tax by a little over $1 million. With a set rotation that combines All-Star talent, complementary experience, and youthful contribution off the bench, the Raptors are already fantastic and not necessarily motivated to shake up what they have going on. But a trip to the Finals would forever alter their reputation, boost the value of their young pieces on the trade market, and turn Toronto into a legitimate free agent destination.
How do they balance that opportunity with paying the tax? What if the Brooklyn Nets or Phoenix Suns call and ask if they'd be willing to take Joe Harris or Troy Daniels, respectively, for the Raptors' second-round pick in 2019? Even though those are two of the best three-point shooters in basketball and Toronto is ranked 20th in three-point percentage, the on-court upgrade is marginal at best.
How about targeting Memphis' James Ennis, whose True Shooting is 62.5 percent in nearly 1000 minutes this season? Would the Grizzlies take Bruno Caboclo or Bebe Nogueira back so the Raptors can stay below the tax? Raptors GM Masai Ujiri is operating from a position of strength, but his team's crunch-time offense is horrendous and adding another outside threat might open things up during a meaningful playoff game. It might be time to take a risk.
Desperate to qualify for the postseason—they've won three in a row!—the Pistons cannonballed into a pool of cement by acquiring Blake Griffin's massive contract for short-term salary and a first-round pick, but Luke Kennard and Stanley Johnson remain as intriguing draws should Detroit try and rehabilitate its wing position with more experience. Would the Pistons enter the tax (they're about $2 million under the line) by involving one of those two in a deal that adds salary and increases their chance of securing a playoff spot?
The Pacers are the only playoff contender that still has cap space ($5.8 million) and the Sacramento Kings have $4.25 million in room to potentially turn themselves into a miniature dumping ground. The latter would be a nice enough home for Noah Vonleh, whose days as a Trail Blazer are numbered unless Portland can shed other salary without having to fork over a future pick.
The Miami Heat—an extremely well-coached team nobody will want to play in a seven-game series—have a $5.5 million disabled player exception courtesy of Dion Waiters, but that's more likely to put them in the driver's seat during buyout season than have any impact before Thursday's deadline.
Questions abound! Even if the trade market is stagnant, that doesn't mean whatever decisions made by the teams listed above (and so many more) aren't tied to fascinating wrinkles. NBA franchises operate as multi-million dollar businesses, and like any business the primary goal is to make/not lose money over constructing the absolute best basketball team they can. Where will ownership's priorities lie?
---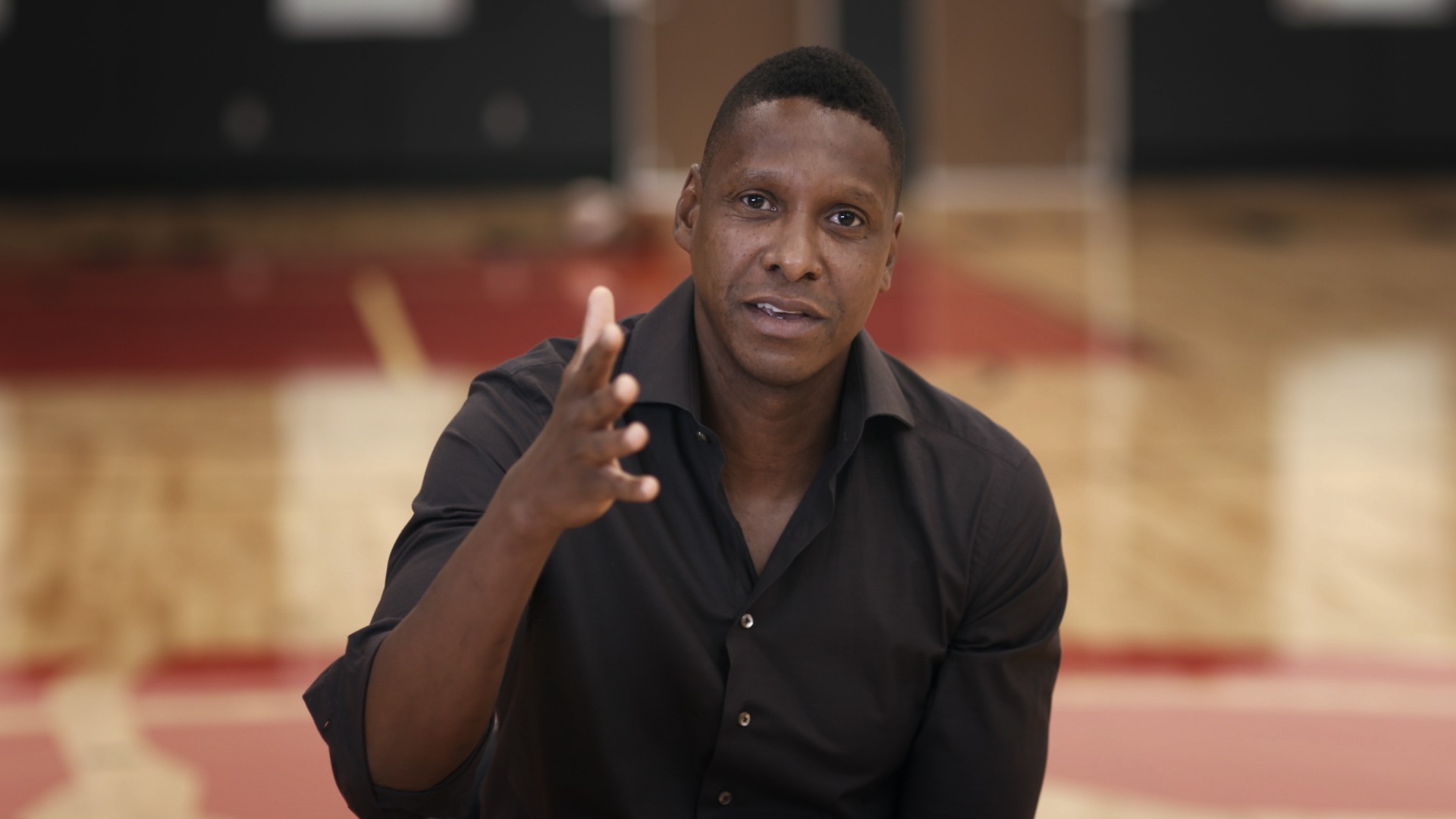 ---
2. Dennis Smith Jr. is Going For it
Confession: This was me when I first read who will participate in this year's Slam Dunk contest, which doubles as my favorite 30 minutes of the year, every year. Even when the show disappoints, as it so often does, the anticipatory thrill it provides in the moment is unlike anything else of its kind. It makes me giddy, and Dennis Smith Jr.'s decision to take part has catapulted my usual excitement to a completely irrational level.
In a rookie class that almost has too many headline-demanding narratives—backed by obscene athleticism and flair (Donovan Mitchell, John Collins, Bam Adebayo, Jordan Bell), reliable contribution in meaningful situations (Jayson Tatum, OG Anunoby, Luke Kennard), an atypical combination of skill and poise (Lauri Markkanen, Kyle Kuzma), Lonzo Ball's daily circus, and whatever Markelle Fultz is going through—Smith Jr. is understandably lost in the shuffle. But he may still emerge as its very best return.
With inefficient numbers that fail to pop off the page on a team that's either scrappy, bad, or boring (depending on the week), Smith Jr. hasn't been able to sustain a buzz. But poor shooting through the first half of a rookie season is less concerning when your calf muscles solely consist of elastic tissue and atomic energy.
DSJ has a lot of Russell Westbrook in his DNA; heading into the weekend he and LeBron James had the exact same number of drives despite Dallas's new franchise player having seen 580 fewer minutes of action. Those turbo bursts don't typically yield a positive result—the ninth overall pick is only shooting 54 percent at the rim and 23.3 percent in the paint's non-restricted area—but his open-floor surge is a haymaker that regularly connects without the prerequisite jab.
Rick Carlisle isn't the biggest fan whenever his 20-year-old point guard rambles outside Dallas's tempo-restrictive offensive game plan with unfounded Man of the Woods conviction, and isn't shy to show his frustration with an immediate timeout. (Extreme confidence can be highly detrimental when not attached an emergency break.) But Smith Jr. is a rookie behaving as rookies do. He'll be fine, if not great. And for the purpose of livening up what's been a musty contest in three of the last four years, his limitless vertical leap is an ideal antidote.
3. Khris Middleton's Mid-Range Inferno
Only 32 players in the entire league have attempted at least 175 shots from the mid-range this season. Khris Middleton, a reliable two-way cog who's eternally unnoticed, is the only one who's made over half of them (51.9 percent of 291 shots). On them, he's at 55.2 percent when uncontested and 51.3 percent—dear…god—when a defender is within four feet of his airspace.
These numbers aren't unprecedented, but even the game's most notable mid-range artisans haven't made these shots at the rate Middleton is. From Carmelo Anthony and Kobe Bryant to DeMar DeRozan and LaMarcus Aldridge, none of those guys have ever done what Middleton is doing. It's prime Dirk Nowitzki-levels of brilliance as he rediscovers a lost art.
Middleton's numbers also aren't by accident. Milwaukee's second-leading scorer combines masterful footwork with the ability to put touch on the ball while fading away. He isn't fazed when fingertips are millimeters away from his face.
Players who average at least 20 points and primarily attack with an in-between game aren't supposed to be efficient, and it'd be miraculous if Middleton sustained this accuracy for another two months while his three-point shot remains dramatically lower than it's been since he first put on a Bucks jersey. Regression in both areas feels certain at some point, but until then Milwaukee will simultaneously enjoy Middleton's old-fashioned craftsmanship and wish he was more of an outside threat, on a team that desperately needs to create more space for its franchise centerpiece.
4. Wesley Johnson is Quietly Making History
The most consistent thing about Los Angeles Clippers basketball right now happens whenever Wesley Johnson swats a shot. His block percentage ranks him higher than Draymond Green, Al Horford, and Giannis Antetokounmpo, the same as Serge Ibaka, and only 0.4 points below Kevin Durant.
Since I've been alive, only four NBA players have stood 6'7" or shorter and met Johnson's current block rate (minimum 1000 minutes): Gerald Wallace, Jason Maxiell, K.J. McDaniels, and Johnson. This year, Johnson has blocked 10 more shots than DeAndre Jordan and 44 (lol) more than Blake Griffin. Whether he's sliding over from the opposite block to help out on a mismatch (of which L.A.'s guards often find themselves in)…
…Or transforming into a bounty hunter in transition…
Johnson has maybe finally found his NBA niche. It would've been a lot cooler if it didn't take him four teams over a seven-year period, but better late than never!
5. Boston's Effort at the Three-Point Line
The Boston Celtics have had the best defense in the NBA all season long, and a quick glance at their opposing shooting splits shows that their focus on the three-point line is a big reason why. The Celtics are allowing just 34 percent beyond the arc and 32.1 percent above-the-break (good for second and first in the league, respectively). They allow the third highest percentage from the corners (an aberration, considering how well they've performed in this area since Brad Stevens was hired), but no team does a better job limiting those attempts.
Beyond how random they tend to be, we don't know much about fluxuations in opposing three-point percentage, but the Celtics have ranked in the top five since 2012. It might be that they've just been really lucky for a very long time—this is also their fourth straight year ranking in the top five in opposing three-point percentage on "wide open" attempts, which is more witchcraft than strategy—but it's also okay to look at that trend and think they must be doing something right.
Right now they play a ton of first, second, and third-year players, so mistakes are still made. But Boston's defensive execution is sound and their effort is second to none. Their aforementioned youngsters are athletic, fast, and long. They don't hesitate.
Look at this play from a recent game against the Atlanta Hawks. Al Horford politely convinces Ersan Ilyasova to put the ball on the floor, which forces Jaylen Brown to pinch in and stop the drive. Against most defenses, this is a hopeless breakdown, where Marco Belinelli catches Ilyasova's kickout and has plenty of time to set his feet and take an open three.
But Brown's recovery rushes the shot. He sprints from the paint to the arc in about half a second, knowing a block is unlikely but a solid contest is better than nothing at all.
And on a similar play, look at Horford do the same thing as Brown. With Aron Baynes trapping Dennis Schroder high, Hawks rookie John Collins gets a free path to the rim if Horford doesn't help off Dewayne Dedmon in the weakside corner. Collins makes the right play and hits the open man, but Horford gets out there and reduces Dedmon's margin for error to zero with another strong closeout. (Horford knows he can leave his feet and really sell it because the shot clock is about to expire.)
Effort plays like this are regularly made by Brown, Horford, Jayson Tatum, Marcus Smart, Terry Rozier, and just about everybody else on the team. Even Marcus Morris rushes out to shooters, though too often he fouls them.
Contrast that with with what you'll often see from a team like the Sacramento Kings. Only the Oklahoma City Thunder allow more "wide open" threes than the Kings, and only three teams give up a higher percentage on them.
There's no clear correlation to be made here, because we still don't know why some teams allow better accuracy on wide open threes than others. But as those shots become more and more of a focal point by offenses around the league, having players who are willing to rush out and contest them for 48 minutes is increasingly valuable.
6. It's Really Hard to Watch Justise Winslow Right Now
Just over 2.5 years ago, the Celtics almost traded 19 draft picks for the right to move up and snag Justise Winslow ahead of Devin Booker and Myles Turner. Shortly after that he was on the cover of Sports Illustrated, and then a 19-year-old getting real minutes (including at center!) on a playoff team that nearly made the conference finals.
But now, after a lost sophomore season and several lingering injuries that have locked him out of Miami's starting lineup, Winslow might be worse than he was when he first entered the league. He's somehow managed to make over 40 percent of 57 total three-point attempts, but that will regress and defenses are happy when he shoots them. Aside from his unique ability to handle the ball as an inverse pick-and-roll operator, nearly everything else about his offense has been a disaster. Winslow's field goal percentage from the mid-range is nearly half (seriously, half!) the league average and he struggles finishing around the rim.
He's airballing free throws (plural) and sat the entire fourth quarter during Miami's four-point loss in Detroit on Saturday night, a game in which he went scoreless in 24 minutes, in his first start in two months. When he's at power forward, Miami's offense averages over four points per 100 possessions less than the 30th ranked Kings, per Cleaning the Glass.
Winslow is only 21. He's already a useful defender, and it's still very possible he turns things around and finds a nice role on a good team. But for someone who used to be viewed as a franchise pillar, and then a a blue-chip prospect that the draft-pick-strapped Heat could flip to either add a star or create cap space, things aren't looking so good right now.
7. Cheick Diallo Deserves a Spot in New Orleans' Rotation
The spacing issues he creates beside Anthony Davis are real and it's odd every time Alvin Gentry play the two together. There's probably no better role for Diallo than as a backup center beside Nikola Mirotic, whose intensity dials up to a 17 out of 10 every minute he's on the floor.
The Pelicans like to play fast but only in one direction. Diallo is the type of energetic big who'll hustle both ways, preventing those gut-punch buckets opposing centers used to get against DeMarcus Cousins.
Diallo doesn't know how to jog—be it into a screen, traveling up the floor, or diving through the paint—and that type of vigor can be contagious for a team that can't afford to sleep walk through as many possessions as they do. He's a nimble finisher who doesn't shy away from contact around the basket.
He's also the only young player (21 years old) in the Pelicans' system who can potentially develop into an intriguing trade chip, either this summer or before next year's deadline. There isn't much downside to having him on the floor whenever Davis rests, and, all respect to Emeka Okafor and his incredible return to the NBA after a five-year absence, it makes very little sense to give the 35-year-old minutes instead of Diallo.
8. Blake Griffin's Instant Chemistry With Andre Drummond
In the same stretch Andre Drummond was named Eastern Conference Player of the Week, the Detroit Pistons were +29 in the first 44 minutes he and Blake Griffin shared the floor. Add in Monday night's beatdown against the Portland Trail Blazers, and they're up to +36 in 63 minutes.
Almost from the moment they took the court as a frontcourt tandem, these two have gone out of their way to set each other up, be it with Drummond outletting to Griffin off a defensive rebound so he can create mismatches in the open floor, or the pair running 4-5 pick-and-rolls in both the half-court and semi-transition. (Defenses will soon defend these with a switch, but more often than not, so far, the result has been an alley-oop.)
According to NBA.com, Detroit's franchise center caught 15 passes from Griffin in their first three games. No player has assisted more of Drummond's baskets in that span—Griffin's hit the All-Star center with pocket passes, lobs, and has drawn attention as a post threat. On the other side, Griffin has shot 5-for-8 after a pass from Drummond.
We're still in the feeling out stage of their sudden and ostensibly flawed on-court relationship, but the chemistry Griffin and Drummond have already showed must feel like a humongous relief for Stan Van Gundy, whose future front office power hinders on his ability as a coach to find ways for them to coexist.
Van Gundy has staggered their minutes, and when they aren't together, Anthony Tolliver slides in as a stretch four while Eric Moreland stays on the bench. It's a fantastic decision that allows Detroit to play as many guards/wings as they can, while creating as much space as possible for two bigs who need it.
Defensively there have been some issues that probably can't be fixed with this specific roster, but so long as Van Gundy continues to go all in on the offensive end, and Griffin and Drummond get more and more familiar with each other over the next few weeks, a trip to the playoffs feels more likely than it did on the day they made this deal.
9. A Trade That Almost Definitely Won't Happen But I Kind of Like
Los Angeles Clippers get: Marcus Smart and their own 2019 first-round pick
Boston Celtics get: Lou Williams and Cleveland's second-round pick in 2020
This comes down to a gamble the Boston Celtics probably don't need to make. Assuming their front office and Smart's representation are too far apart on an agreement before July 1st, the question of how high his offer sheet will actually be is a slight concern.
Smart plays extremely hard on every possession (a skill, believe it or not), can defend several positions (if not all, in certain situations), and has earned the trust of Brad Stevens as someone who needs to be on the floor at the end of tight playoff games.
He's a competitor whose contributions are unquantifiable yet noteworthy. Smart does stuff other guards simply can't/don't want to do. He takes charges, bumps cutters, bodies larger players in the post, draws fouls in timely situations, communicates defensive assignments in transition, and exudes a fearlessness that can't be learned; the Celtics have owned a positive point differential with Smart on the court in each one of his four seasons. He's both able to execute Stevens' game plan and adapt on the fly to any unforeseen scenarios that pop up.
The play seen below could have either resulted in a duck in for Smart or the opportunity for Kyrie Irving to pop out at the top of the key with Shelvin Mack guarding him, but all that changes once Jonathon Simmons goes for a steal on the perimeter. Instead of just standing in the paint or floating back to the corner, Smart plows Elfrid Payton out of the way and widens Brown's runway to the rim.
Of course, Smart is also a career 29 percent three-point shooter who's never come close to finishing around the rim at an acceptable rate. Couple that with Terry Rozier's clear ascendence, Semi Ojeleye's increasing comfort, and Gordon Hayward's eventual return, and the need for another ball-handling role player at the price Smart may command just isn't there.
Here is a list of teams that may be willing to pay Smart more than Boston is probably comfortable with: Atlanta, Dallas (his hometown), Indiana, and (maybe) Brooklyn. Even though it's fair to say the odds are low that any of those teams will give Smart more than $12 million per year, all it takes is one to believe they can turn around his shooting woes, and reap the rewards of all the positive intangibles he brings to the table as a 23-year-old with extensive playoff experience.
By exchanging Smart for Williams, the Celtics pass on potentially losing him for nothing or, more importantly, matching on a long-term contract that turns the former lottery pick into a negative asset. The risk goes both ways. Right now Williams is a better player than Smart, and his surface value in Boston would appear to fit a need in the postseason. Even if adding Williams (and Greg Monroe) would in all likelihood whack-a-mole their issues by creating a dilemma on the defensive end, scoring points when Irving rests would no longer be a problem.
But assuming Irving regularly crosses the 40-minute mark in the playoffs, surrendering a pick and Smart for a player who doesn't complement Irving on the defensive end (while losing one of their best defenders) is why Boston ultimately doesn't do this deal. Williams won't average more than 15 minutes a night.
He's an unrestricted free agent this summer, too. And while Boston would hold the 31-year-old's Bird Rights, there's also a decent chance some other team will offer far more money in the offseason. At the end of the day, the Celtics don't do this type of trade—a transaction with potential short-term payoff that carries even a whiff of desperation—unless they believe Williams can substantially increase their odds of emerging from the Eastern Conference and winning a championship this season.
Williams's minutes and usage would go down, and who knows how unhappy he'd be making statistical sacrifices given his age and contract situation. But the Celtics would be acquiring a borderline All-Star without going over the tax; Williams can, on paper, balance out their strengths and weaknesses, even if jutting him into how Stevens ideally wants to play wouldn't be the easiest task.
The Clippers should have no problem with the deal for a couple key reasons: A) they receive their own pick in 2019, which improves their flexibility whether they set off into a total rebuild or want to free up some money (by attaching it or a 2020 first-round pick to Danilo Gallinari's contract on draft night, for example) to get aggressive in free agency, and B) Smart is a solid young player, and having team control over someone his age is more beneficial than re-signing Williams or losing him for nothing (though the latter scenario wouldn't be the end of the world, particular if they value cap space over committing to Smart.
This is a no-brainer for L.A., but there are more reasons this trade won't happen than will. Even though both players could very easily be moved before the deadline, each team would prefer a first-round pick than a possible rental. But picks are increasingly valuable, and, as mentioned earlier in this column, most potential buyers don't have an immediate one to offer.
But I still feel it's at least worth entertaining because as unlikely as it is for them to topple LeBron James/Toronto and Golden State in the same playoff run, the Celtics can finally afford to make a relatively shortsighted deal if that's what they want to do.
That said, a far more probable transaction, from Boston's perspective, would look something like Smart for Jeremy Lamb and Charlotte's second-round pick in 2019…assuming the Celtics are motivated to part ways with their resident sixth man.
10. Danny Green, Still Evolving
It's always neat when a player who essentially didn't change throughout his twenties suddenly develops after his 30th birthday, particularly in an area that's long been viewed as a noticeable flaw. Danny Green has been a terrific spot-up threat for the past five years. (During San Antonio's back-to-back Finals runs in 2013 and 2014, he went 103-for-215 from behind the three-point line. That's 48 percent!)
Always a menace running wild in transition, curling off a screen, or simply functioning as the exclamation point on San Antonio's signature hammer set, Green was useless against defenders who closed out hard and forced him to put the ball on the floor. It lowered his impact in the playoffs, when all of a sudden the Spurs didn't have enough players who could drive a gap, force defensive rotations, and spark the ball movement that makes them so difficult to contain.
But this year Green has displayed as much confidence in his first step as he does in his outside shot. He's not afraid to bumrush the paint, and his drives per game are up compared to recent years (along with his field goal percentage, whenever he actually attempts a shot in those situations). Some of that's due to the fact that Kawhi Leonard has been out, Tony Parker missed the season's first six weeks, and Manu Ginobili is 40.
But the percentage of Green's shots attempted at the rim is still up a startling ten percent compared to last year. He's finishing athletic reverse layups and skying floaters with both hands against real shot blockers. His ball-handling still isn't great, but it's better, and good enough to get his shoulders by defenders who're primarily concerned with his quick release.
Green can opt out of his contract and become a free agent this summer. If he does, teams should know they're getting more than the one-dimensional shooter who came through on the sport's biggest stage earlier this decade.
11. Clint Capela's Improved Hand-Eye Coordination
Assuming throughout the playoffs that James Harden, Eric Gordon, and Chris Paul are their typical awesome selves, while P.J. Tucker and Luc Richard Mbah a Moute hit open shots and provide some friskiness on the defensive end, the one player who can lift this the Houston Rockets from "historically good also-ran" to "shocking Finals participant" is Clint Capela.
He's been pigeonholed as a dunks-only factory worker since he entered the league, but the 23-year-old league leader in field goal percentage has exhibited a little more nuance in his offensive game this season, primarily because his hand-eye coordination looks far more polished than it used to be.
Without having to process his movement, Capela is finishing with both hands, catching passes in traffic he used to flub out of bounds, and the Rockets have more confidence feeding him on long throw-aheads whenever he leaks out in transition; he's actually allowed to put the ball on the floor this year!
In 2016 and 2017, over 80 percent of Capela's shots came without a dribble. This season, that number is down to 69.9 percent. He's prone to occasionally make an awkward foray into the paint and still doesn't have much of a post game, but the more he can/is willing to do within the confines of his own limitations, the more dangerous Houston's offense will be.