Besides Ron Jeremy, Evan Stone is arguably the most famous living male porn star still making smut, though he's aged way better than the Hedgehog. At 52, Stone's performed in nearly 2,000 scenes, has almost 12 AVN awards (and 12 inches) under his belt, and continues to screw on camera at an astounding clip. He says what's kept him going for this long is his ability to find humor wherever he can in the sex industry, which probably explains why he's starred in so much parody porn.
Given that track record, it's unsurprising that Stone has earned a couple of paychecks portraying celebrity-turned-president-elect Donald Trump. He starred in the feature-length Hustler flick The Donald, released last spring, and went on to perform in a series of XXX parodies hosted for free on the site The Pornington Post.
"They gave me a shit-ton of awards for overacting, so I thought that maybe I could play the guy," Stone told me.
And he wasn't joking—the porn is so over-the-top it's more like dirty vaudeville than something you'd want to masturbate to. There's a debate scene with a faux-Hillary that ends in both characters getting covered in semen. There are also episodes featuring Obama, Melania, and Ivanka impersonators, as well as one titled "Motorboating Malia." You get the idea.
"Unfortunately, I may be one of the only people who benefitted from [Trump winning]," he said in a when I called him after the election. Trump's sure to be in the news constantly for the next four years, and if something is in the news, someone will be making porn about it. In my interview with him, on top of discussing the future of his Trump mimicry, Stone talked about why slapstick adult humor is necessary at a time like this, and even took a guess at what type of porn he imagines our new president likes to watch.
VICE: We first spoke on election day before the results were in, and things turned out very different from what many people expected. What surprised you?
Evan Stone: Well, definitely Trump winning. And I didn't want to say it before, but I thought Prop 60 [which would have required porn performers to wear condoms] was going to pass and the entire adult film industry would be forced to move to Las Vegas—I don't want to live in the desert! When I voted, I started having second thoughts about that, though, because in the write-up of the [voting] pamphlet it said it would cost the state of California millions and millions of dollars if the industry moves. I didn't think they'd put that in there because it didn't really seem bipartisan, but maybe people just read that and were like, "OK… we shouldn't vote for it to pass." People vote with their pocketbooks first.
Now you're actually portraying the president-elect in these porn parodies, not just a celebrity running for office. Does that change anything for you?
I called the director making all the videos we're doing on Pornington Post and asked, "What do we do now?" He replied, "You're guaranteed a job for the next four years!" I told him I want to do even more with the series. I want to film one that takes place in the White House, but Obama and Biden have decided to stay there and hang while my Trump character stumbles through everything. There'd be sex-related narratives of course, but then we'd include gags where Obama and Biden hide a Kenyan passport in the Oval Office to fuck with Trump.
If we had unlimited resources, we'd go to Mike Pence's hometown, and, by exercising our freedom of speech, we'd shoot porn there—maybe even film it in the house he grew up in if it's available to rent. We have to find a guy to play Pence now.
---
For more on sex, watch our new episode of Slutever about the world's first male sex doll: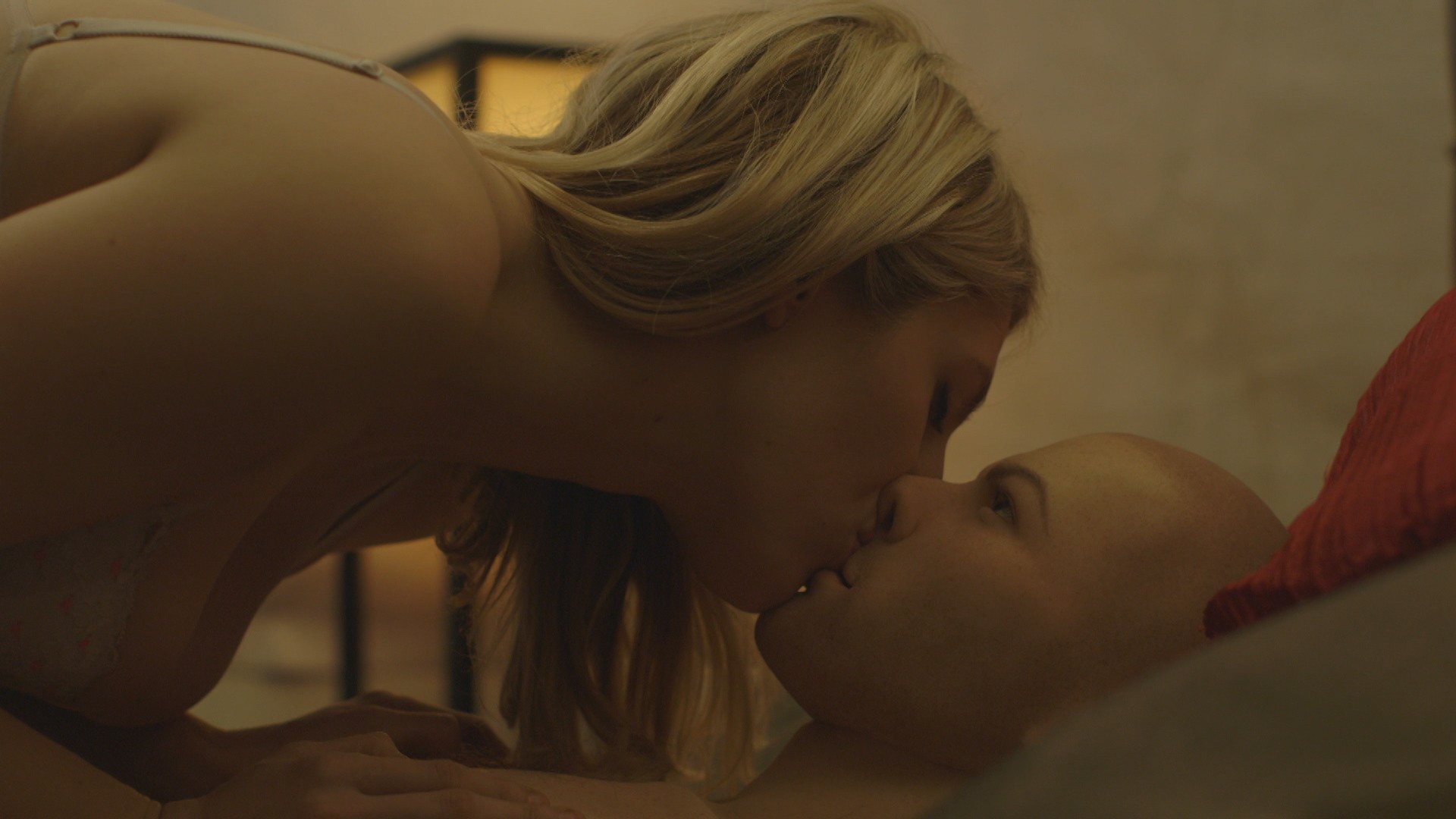 ---
What else in politics do you guys want to parody based on how the election turned out?
We change the scripts like two days before we shoot because the stuff we're skewering is changing constantly. The main thing we have to work with right now is that Trump's already said This is what exactly I'm going to do; these are the people I'm going to appoint, etc. Even he doesn't end up doing what he said during the campaign, it still gives us a whole bunch of ammunition to go forward with.
So we did one making fun of the border wall, but next we're thinking about parodying the Supreme Court justice appointment situation. We're trying to figure out who the justice nomination could be so we can cast a performer to play him or her in the future. All this stuff writes itself. There's no way Trump can do a lot of the stuff that he says he wants to do. It's not possible. All I'm certain about is that the next four years are going to be funny as shit. I don't even know how I'll be able to keep up.
Do you think there will be even more interest in these parodies from porn fans now that Trump is president-elect?
Oh yeah! Look at Saturday Night Live and how they're kicking ass with the Trump satire. People are looking for this kind of levity with all the seriousness that's going on. You have to be able to laugh, or else you will drive yourself crazy. People want to laugh and they want to jerk off, and that's why I'm here.
What time of porn do you think Trump watches?
That's the question! I used to have a dungeon, and the dommes would say their clients were CEOs, doctors, lawyers—nobody was just a mechanic. They were all in positions of authority and power. Maybe it's the same thing with him!
How do you think Trump would respond to watching one of your parodies of him?
That guy doesn't have any sense of humor when it comes to people laughing at him. Think about that charity roast where he tanked. He was just seething. It was a roast and he couldn't handle it! He wouldn't sue me. I think he's probably smarter than that when it comes to lawsuits. All that would do is bring a lot of attention to the product. As soon as he brings his guns out on us, it'd be like Backdoor Sluts #9, one of the biggest-selling porn movies ever, which definitely got more attention after South Park had an episode about it—he'd be doing us a favor.
Visit PorningtonPost to see the Trump parodies, and visit Evan Stone's website for more.
Follow Zach on Twitter.