For two months, John Ramirez had been sitting in his cell in Texas's death row prison, counting down the days to his execution date and scrawling handwritten letters to anyone who would listen. His message: Get me a new lawyer.
Ramirez's execution was stayed last week just two days before he was scheduled to die, after a federal judge ruled that his court-appointed lawyer had failed to file a necessary clemency petition.
He's far from alone: Death row inmates around the country have faced the ultimate punishment after court-appointed lawyers abandoned them, declining to file motions or cutting off communication with their clients in the high-tension, high-stakes last weeks before an execution. It's one example of how America's criminal justice system remains skewed in terms of funding and resources toward prosecutors and away from poor defendants.
Ramirez was sentenced to death in December 2008 for the murder of Pablo Castro in Corpus Christi four years earlier, when he was 20. According to testimony at his trial, Ramirez and two women attacked Castro in an attempt to rob him for drug money, with Ramirez slashing his throat and stabbing him more than 20 times. He ended up with just $1.25 from Castro's pockets, and Ramirez wasn't arrested until three and a half years later near the Mexican border.
Now 32, Ramirez said in an interview with a local TV station last month that he was remorseful for his actions, but hoped his appeals would lead to a life sentence instead of an execution. "I was young and stupid and made a lot of bad choices that night," he said. "I never meant to do that—I didn't go out planning to take someone's life like that."
From the beginning, the man's legal representation has been lacking, to say the least, even if his own instincts about how to ward off capital punishment were suspect. At Ramirez's request, his attorney gave a closing argument at the punishment phase of his trial that consisted of reading a single-sentence bible verse: "For I know my transgressions and my sin is always before me. Amen."
Even so, the jury deliberated for three and a half hours over whether to give Ramirez death or a life sentence.
But the legal system's ugliest failure came when another, court-appointed attorney named Michael Gross represented Ramirez in his state and federal appeals, which were both unsuccessful. Last November, after his execution date had been set for February 2, Ramirez sent Gross a letter firing him and asking him to not file anything in his case. Meanwhile, Ramirez's godmother struggled to find him a new lawyer.
But federal law makes clear that once an attorney is appointed, they have a responsibility to represent their client all the way up to their execution, including by filing clemency petitions. The only way to get out of that responsibility is to go to the judge and have them substitute in a new lawyer.
Gross didn't do that. In a motion in federal court, he said that he attempted to find a new lawyer for Ramirez but was unable to do so. The deadline for Ramirez to file a clemency petition—January 12—came and went without Gross taking any action.
Finally, Ramirez's godmother got in touch with Gregory Gardner, another lawyer who agreed to help, according to court records. Gardner filed multiple motions in federal court two weeks ago, arguing that Gross had neglected his duties and urging the judge to postpone Ramirez's execution and appoint a new lawyer.
Last Tuesday, just two days before Ramirez was scheduled to be executed, Judge Nelva Gonzales Ramos agreed with Gardner's argument, staying Ramirez's execution. "At the heart of this case is an inmate whose attorney neglected an important legal obligation," she wrote. An appeals court upheld her decision on Wednesday.
Garner said he was heartened by the judge's ruling. "We're seeing that the federal courts are not going to allow people to be executed when their attorneys stopped working for them," he said.
This doesn't appear to be the first time Gross has let a client down just before their execution. In March 2016, another of his clients, Texas death row inmate John Battaglia, came within seven hours of being executed before a court granted him a reprieve, ruling that Battaglia had been "abandoned" by Gross, who failed to file a key motion. In December, Battaglia got another stay of execution after a state court found that he may not be mentally competent to be executed. (Gross did not respond to multiple requests for comment.)
The Texas attorney general argued in court filings last week that Ramirez's claim of lack of representation was a ruse to postpone his execution. They pointed out that Gardner had intervened in both the Battaglia and Ramirez cases: "This is not abandonment; it is gamesmanship," the state said in its response in federal court. (The judge didn't buy it.)
Check out our documentary on debtors' prisons and America's for-profit justice system.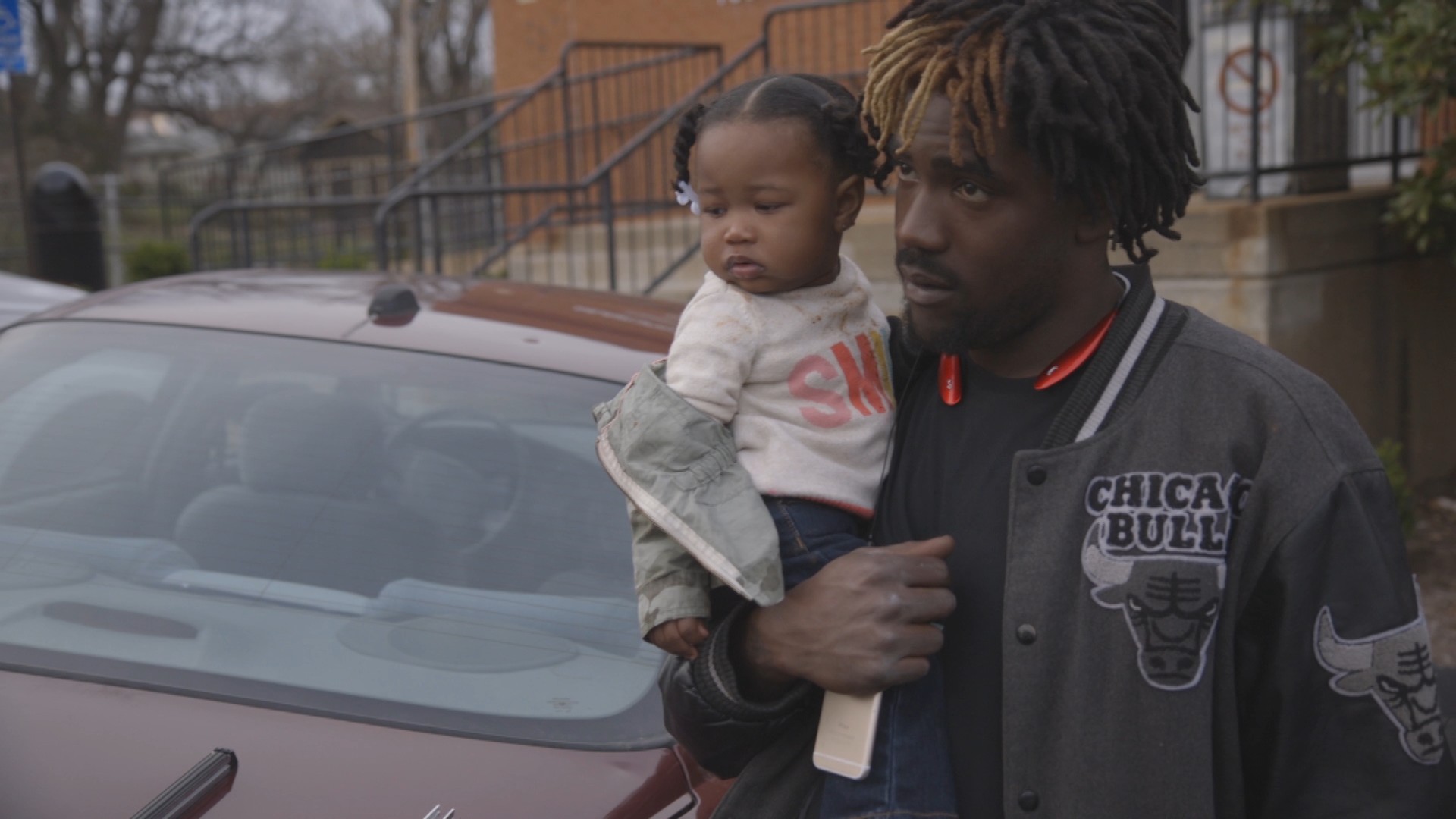 Lawyers and professors who study capital punishment say it's hard to pinpoint how many death row inmates are left high and dry by their lawyers when it matters most. "It happens more than we would like to admit," said Kathryn Kase, a senior counsel at the nonprofit criminal justice legal group Texas Defender Service. "Sometimes there are attorneys available to step in, but there's not always someone who has the capacity to do it."
For many years, attorneys in Texas (and other states) who were appointed to defend death row inmates didn't get paid for any work they did after their last appeal to the Supreme Court was denied, according to Kase. That meant that in some cases, if they filed a clemency petition or made last-minute motions to try to save their client's life, they'd essentially be working pro bono.
"Some attorneys make the decision that they would rather pay the rent than fight what they feel will be a losing battle," Kase said, adding that the law is now clear that this is not permitted.
And it's not just a Texas issue, although the state seems to have a disproportionate number of cases that involve some form of lawyer abandonment. "It is an outrageous and scandalous problem in the system," said Eric Freedman, a Hofstra Law School professor who studies capital punishment. "There's no question in the world that people are being killed under the radar screen without adequate representation."
In some cases, like for both Ramirez and Battaglia, the fact that a lawyer failed to fulfill their duties results in a last-minute reprieve for the defendant. Similarly, Missouri inmate Mark Christeson received a stay of his execution in 2014 based on a court decision that his lawyers, who filed a federal appeal almost four months late, had failed him. (Christensen was executed last week after another round of appeals.)
In other cases, courts let executions go ahead even when attorneys fail to do their jobs. Raphael Holliday, another Texas inmate, was executed in November 2015 after his court-appointed lawyers said they would no longer represent him. At one point, after Holliday tried to petition the court to give him a new attorney, the appointed lawyers actually argued against their own client's motion.
So what can be done about it? Part of the problem is funding, advocates say: courts should offer more investigative cash to court-appointed attorneys, in an attempt to promote strong representation. That could help avoid drawn-out appeals over an ineffective counsel, and even end up saving money overall by reining in attorney fees on both sides of cases. In the United States, budgets for public defenders are typically fractions of the budget for prosecutors and police investigators—state prosecutors spent almost $3.5 billion more than public defenders' offices in 2007, Mother Jones reported.
In some courts, federal public defender offices also have specific "Capital Habeas Units," teams of highly trained lawyers ready to represent death row inmates in federal court. "You don't see this kind of abandonment occurring in cases in which prisoners are represented by a Capital Habeas Unit," said Robert Dunham, the executive director of the Death Penalty Information Center. There's no such unit in the federal circuit court covering Texas—even though, at least until 2016, the state had executed more people than any other for decades.
"No one should face the executioner without the benefit of counsel," Kase said. "That's a bedrock value of the American justice system."
Follow Casey Tolan on Twitter.