Images courtesy the artist
Old archival photographs of Buenos Aires fuse with new pictures of the city in Past y Present, an ongoing series by local photographer Nate Stein. Earlier this year, Stein reimagined illustrations by artist Idalia Candelas as a photography series. After spending a few months looking over old pictures of the city, Stein started to recognize some of the areas being photographed. This gave him the idea to re-create the images today and merge the old photographs with his new ones. Stein's photographs operate a lot like the augmented reality timewarp app, PIVOTtheWorld. Using photoshop, Stein subtly bleeds one photograph into the other to create a single hybrid image.
Buenos Aires has a great public photo resource on a website called la Colección Witcomb, which allowed Stein to download images from the archive and re-appropriate them within his own compositions. He started doing research on the buildings and storefronts he saw in the photographs. Stein says the archival images he uses are sufficiently transformative so that they don't violate any copyright bylaws.
Seven years ago, Stein moved to China to become a photographer and write a book. When things didn't pan out they way he planned, Stein moved back to BA and started working as an attorney, writing and taking pictures on the side to "keep my dreams alive," he tells Creators. Stein says part of the reason he took this project on was to learn more about his city and explore areas he had never been. "I've been trying to read books about Buenos Aires and learn about the history. I think photographs like this help me connect with the city's past, and I think they are really accessible and relatable for other people who see them, too." Stein wants to create images that people feel a connection with, so that maybe they'll want to learn about the city and come see it for themselves. "I want to think that these photos can help illuminate the past and what it means to be a human in the world. We are all a product of, while somehow distant from, our own histories and other people's' stories."
Check out more of his hybrid photographs below: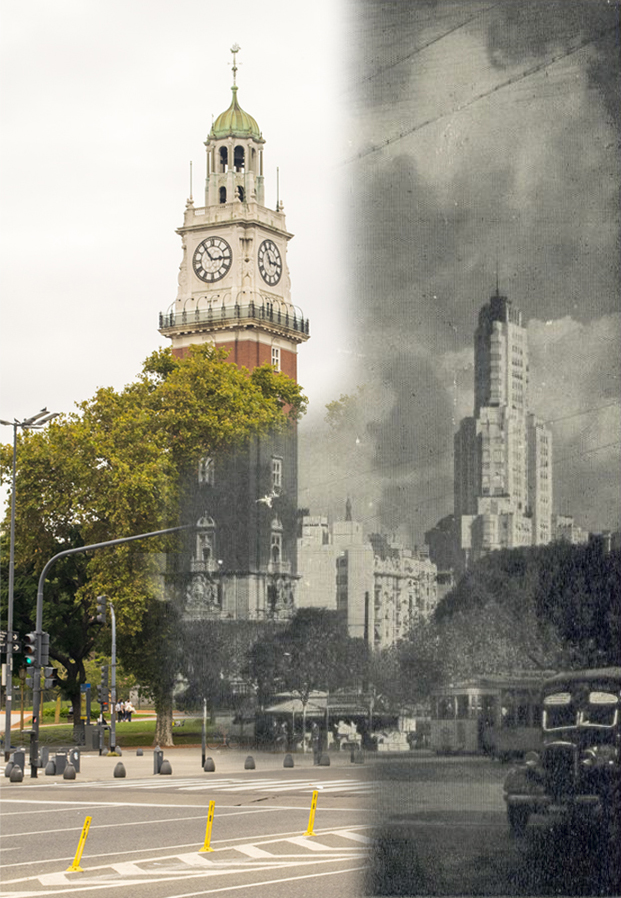 Check out more of Nate Stein's work on Instagram.
Related:
Take a Handheld Trip into the Past With This Historic Augmented Reality App