Photos via Getty
The Department of Education is rescinding memos describing how public schools should accommodate students who have disabilities. Much of Puerto Rico is still without power a month after Hurricane Maria, and desperate residents are struggling to apply for aid. Republicans in Congress are moving closer to cutting taxes in what would amount to a huge giveaway to the superrich. The country continues to debate the causes and solutions of the ongoing opioid crisis, and the planet is about to have its third unusually warm winter season in a row.
Yet somehow, America is in the second week of an intensifying controversy over whether Donald Trump was rude while making a condolence call to the widow of a Green Beret killed in Niger early this month.
It's tempting to throw up one's hands and get annoyed that the media is devoting so many hours of TV time and so much space on the web to a story about what the president said to a widow and how he said it. The saga seems like a prime example of a political press corps obsessed with "optics" and the personalities of politicians as opposed to the substance of policy that affects peoples' lives. But as the drama has unfolded, it's revealed how the Trump administration handles crises: obfuscation, outright lies, and scrambling behind the scenes to repair damage before anyone finds out about the obfuscation and lies.
That same mix of blundering and bluster marked Trump's campaign and the first several months of his presidency, but it's especially striking this time out because this time the people at the center of this fiasco have recently lost loved ones in combat. Here is what the scandal shows us about the hivemind inside this White House:
Trump makes everything worse just by being himself
The "scandal" began when Trump made an apparently offhand press conference remark about how Barack Obama (and maybe even George W. Bush) supposedly didn't call the families of military members killed in the line of duty. This was a weird and factually incorrect thing to say, and it escalated the next day, when Florida congresswoman Frederica Wilson accused Trump of saying Sergeant La David Johnson "knew what he was signing up for" while talking to the Green Beret's pregnant widow during a call she listened in on.
In both cases, you can imagine a president apologizing for, respectively, misstating his predecessors' records and saying something that might have been taken out of context. A president might even call La David Johnson's widow, Myeshia Johnson, apologize privately to her, and turn a bad moment into an at least decent one.
Instead, Trump doubled down in every way, claiming that Wilson was lying about the "content" of the call. He proceeded to drag White House chief of staff John Kelly into the mess when he said Obama never called Kelly, whose son died in Afghanistan in 2010. He also said he had contacted the families of "virtually everybody" who'd died while serving in the military under him. All of a sudden, there were competing claims for the press to evaluate—and problems for the administration to clean up.
---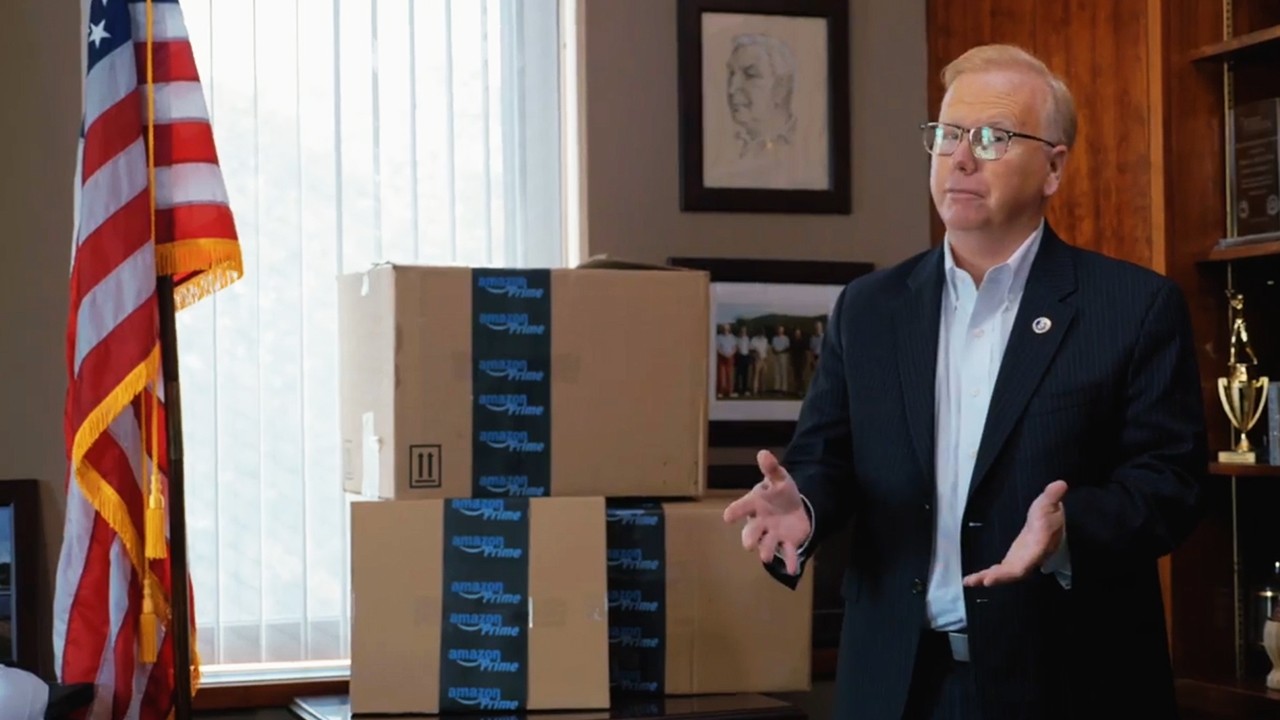 Aides have to cover for Trump's incorrect public statements
The Associated Press dug into that "virtually everybody" line and found out that it was completely wrong—nine families out of 43 contacted by the AP told reporters they hadn't heard from Trump. More damningly, according to Roll Call, which obtained emails between White House and Pentagon officials, "Not only had the president not contacted virtually all the families of military personnel killed this year, the White House did not even have an up-to-date list of those who had been killed" at the time when Trump made his statement. Officials knew that Trump's claim was wrong and were desperately trying to make it right.
As for Kelly, he jumped into the controversy by holding a press conference to denounce Wilson on Thursday, calling her an "empty barrel" and accusing her of lying about securing funding for a federal building in 2015. But videos of Wilson's remarks from the opening of that building contradicted Kelly's claims. Now the Congressional Black Caucus is demanding Kelly apologize for his "blatant lies" about Wilson, a black woman, opening another front in an entirely avoidable clusterfuck.
The White House never backs down, even when it probably should
There's a fine line between digging your heels in and digging yourself into a hole, and the administration has certainly crossed it here. Kelly's diatribe against Wilson led to reporters asking White House press secretary Sarah Huckabee Sanders: Well, what's up with him saying something untrue to our faces? Her response: "If you want to get into a debate with a four-star Marine general, I think that's something highly inappropriate." (This high-handed dismissal created its own mini controversy.)
Meanwhile, on Monday, Myeshia Johnson went on Good Morning America to say Trump struggled to remember her husband's name and that the president's tone during the now-infamous call made her "cry even worse." Trump fired back from Twitter, saying, "I had a very respectful conversation with the widow of Sgt. La David Johnson, and spoke his name from beginning, without hesitation!"
The spectacle of the president publicly feuding with a military widow is grotesque, of course, but it also speaks to a deeper level of dysfunction in Trump's orbit. The problem isn't that he might be lacking in basic empathy, or unable to fake it convincingly. The problem is that when he says something untrue in public, it both causes a public uproar and forces federal officials under him to deal with the consequences. In this case, the bureaucracy had to move quickly to contact gold-star families while the White House chief of staff had to aggressively go after a member of Congress.
What happens when Trump says something similarly wrong when the stakes are higher, or when the government has to work harder to make his untruths true? How many resources at this point are devoted to controlling the damage of this president's whims?
On Monday, the Washington Post reported that as tax reform and budget issues begin to be debated in earnest by Congress, legislators don't trust Trump; even his nominal allies are wary of his propensity to be distracted and get himself into self-defeating arguments. To say that the controversy over Trump's bizarre phone call with a grieving widow is not helping him on that front is an understatement—and it's not over yet.
Follow Harry Cheadle on Twitter.