For Victor Murillo, the prospect of returning to the city of his birth is unthinkable.
The 30-year-old came to the United States from Guadalajara, Mexico, when he was two, and doesn't remember his native country at all. But Murillo's status under the Deferred Action for Childhood Arrivals (DACA) program protecting undocumented people brought to the United States as kids will expire less than a year from now, in September 2018. And President Trump's recent cancellation of DACA means that Murillo won't be able to renew that protection again—at least not unless Congress takes action.
Losing his DACA status could leave Murillo vulnerable to deportation, and with it, and separation from his wife and kids in California. "I can't even plan ahead past two-year increments because my future is in the hands of a policy change that any president can end," he told me.
Fortunately, unlike many DACA recipients, Murillo is eligible to apply for a green card. But whereas applying for DACA was straightforward and simple—Murillo filled out his application by himself—he realized early on he couldn't afford the thousands of dollars it might cost to retain a lawyer for the green-card process. Even so, Murillo was resigned to going it alone until he heard about a service called Borderwise promising to help.
Borderwise is one of several burgeoning online tools offering assistance to the various communities impacted by Donald Trump's hardcore immigration policies. Others include Clearpath, which also facilitates green card, citizenship, and DACA applications, and Citizenshipworks, a free, nonprofit service that guides users through the naturalization application. Meanwhile, the Immigrant Advocates Network has developed a service called Immi, which screens immigrants through an online survey in order to inform them about options for staying legally in the US.
---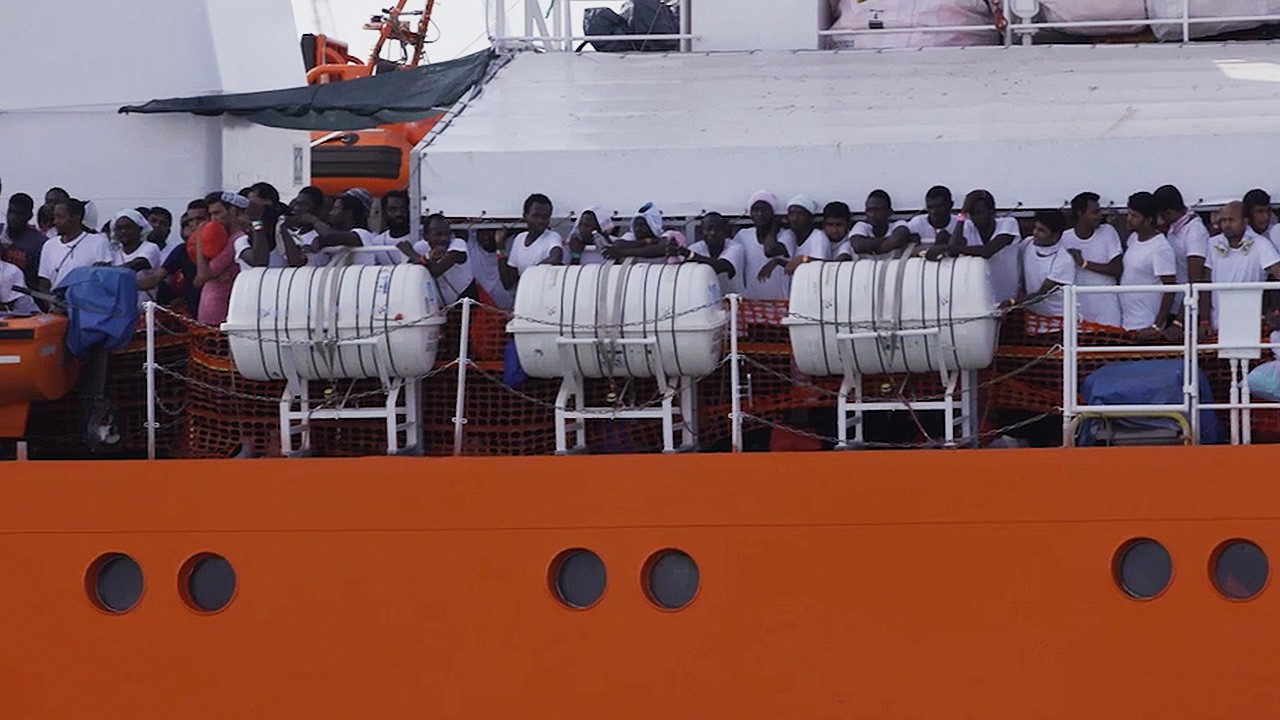 ---
For its part, Borderwise merges the green-card and naturalization forms into a single question-and-answer interface. After completing the forms, users are connected with an immigration lawyer who goes over the paperwork with them. And while the tech world's often tone-deaf save-the-world idealism doesn't always live up to its lavish promises, tools like this one do seem to be helping fill gaps in the system for immigrants whose presence in the US is increasingly in peril.
Borderwise founder Jeremy Peskin began to explore the idea after applying for a green card himself. Originally from Canada, he spent a number of years studying and working in the US, "ping-ponging around different visas," as he described it, before marrying an American in 2015. He'd graduated from Penn Law, and figured he could successfully apply for his green card without outside help. But when Peskin sat down to explore the process, he discovered that there was no single green-card application: Rather, he recalled, he had to navigate a maze of documents.
Struggling to wrap his head around the process and avoid unnecessary delays, Peskin shelled out $3,000 to hire a lawyer. Still, the problem stuck with him: If he, as a financially well-off, professionally trained lawyer, could only get his green card with extra help, how could the average immigrant—who, in 2015, had a median personal income of $28,000—afford to change their legal status?
Peskin emphasized when we spoke that a major obstacle to becoming a permanent resident is the application process itself and not just the means, legal or otherwise, by which people arrive in the US. Immigrants who are already here may not realize that they're eligible for a green card, or they may find the necessary legal aid prohibitively expensive. To address that, Borderwise charges a fraction of what an applicant might pay a lawyer: $500. For users with an income of under $30,000, the company promises the services for a single dollar. And when Trump made the announcement about the cancellation of DACA last month, Borderwise announced a pay-what-you-can program for DACA holders of any income level who qualify for family-based green cards.
The clientele for these services come from a range of immigration backgrounds. Myers, a 27-year-old Nigerian immigrant who requested his last name not be used for privacy reasons, took advantage of Borderwise's offer for low-income immigrants after spending over nine years in the US on an F1 student visa. He originally came to study agricultural science in 2008 and, after finishing his undergraduate degree, went on to pursue a master's, which he finished last year.
After school, Myers wanted to stick around to keep working, and, like Murillo, initially planned to complete his green-card application by himself. "One of my friends did it by himself without a lawyer, so I thought if he could do it by himself I'll do it by myself, and I'll just ask for advice," he said. But after coming across Borderwise, Myers figured it could simplify the process, and used the software to submit his green-card application this past June.
After submission, a successful green-card application can take eight to 14 months as applicants undergo biometrics tests and interviews.
Advocates and experts are quick to caution that tech-fueled idealism can't manufacture a silver bullet for the byzantine US immigration system, but they do think services like these might be helpful at the margins. As Reid Trautz, director of the Practice and Professionalism Center of the American Immigration Lawyers Association (AILA), put it, "This kind of software is only as good as the lawyer behind it."
In other words, it's not a one-size-fits-all solution. Software users generally expect that an app will provide them with a slick outcome, Trautz noted, but the immigration system doesn't work that way. The complexities still require personalized help in many circumstances—just because you can use software to apply for a green card doesn't mean you should. Maybe you qualify for some other form of legal status, or maybe your case has a nuance that requires more specific attention.
"On simple cases, software might be enough for people," Trautz told me. "It can be done cheaper; it can help with people who can't access justice. But is it what they need?"
A 2016 AILA report touched on the limitations of this kind of software, noting that while online legal services can circumvent barriers to access, they rarely serve to fully replace personalized advice from licensed attorneys. Borderwise does dangle legal advice as part of its service—users are connected with a lawyer to check their paperwork after they submit it. But depending on whether the service you choose has real legal muscle behind it (and the specifics of your case), the AILA report warned, "'some help' may be worse than no help" at all.
Just as important, even if their goals are noble and their software effective, these tools are operating within the constraints of a broken system. Access to legal support can help immigrants, but the reality of the dysfunction in Washington means that those who aren't eligible remain vulnerable to exploitation.
Still, Murillo is hopeful he's found a way to keep up his momentum toward an existence outside the shadows of American life. Before receiving DACA, he recalled, his employers took advantage of his undocumented status by underpaying him or not paying at all. "I couldn't be 100 percent myself because I was hiding, and I thought if I was found out I would get sent back to Mexico," he said.
Now, Murillo told me, he has a job with benefits and a drivers' license, and can rent a home for his wife and two young sons. He's just waiting to hear if that green-card application has been approved.
Follow Madeleine Wattenbarger on Twitter.