French filmmaker Jean Rollin was a master of sexy, sinful horror. His lusty vampires and undead ingénues epitomize fantastique, a European genre wherein horror, darkness, magic, psychology, science, and primitivism all intersect. From the late 60s to the early 00s, Rollin made macabre movies centered on darkly powerful women, transgressive in their sexual freedom and monstrous beauty, choosing subversion and danger over mundane domesticity.
Close female friendships, blossoming into romance, form the crux of many of his plots. In The Shiver of the Vampires (1971), a female vampire seduces a young bride, who then rejects her husband and the dull years of bourgeois domesticity that likely await her. The trope repeats in films like Requiem for a Vampire (1971) and Two Orphan Vampires (1997), but instead of being a mere distraction while two women wait for romance or marriage, as in Dracula, the two women often use this bond as a bastion against the outside world.
Perhaps because of their feminine-focused eroticism, women tend to see Rollin's films differently from male critics. "So many of Rollin's films are about female friendships, which most male reviewers have typically defined more simplistically as lesbian affairs," Kier-La Janisse says. She and Samm Deighan recently released a book of essays by female cinephiles analyzing Rollin's work, titled Lost Girls: The Phantasmagorical Cinema of Jean Rollin .
In homage to Rollin's macabre sensibilities and transgressive use of horror to tantalize rather than frighten, sibling artist-curator duo Kelsey and Rémy Bennett staged a ghoulish, femme-powered photo shoot. Drawing on their experiences growing up a year apart in the East Village and creating art together, the Bennett sisters produced a series of lush, dreamlike images exploring the darker side of sisterhood.
---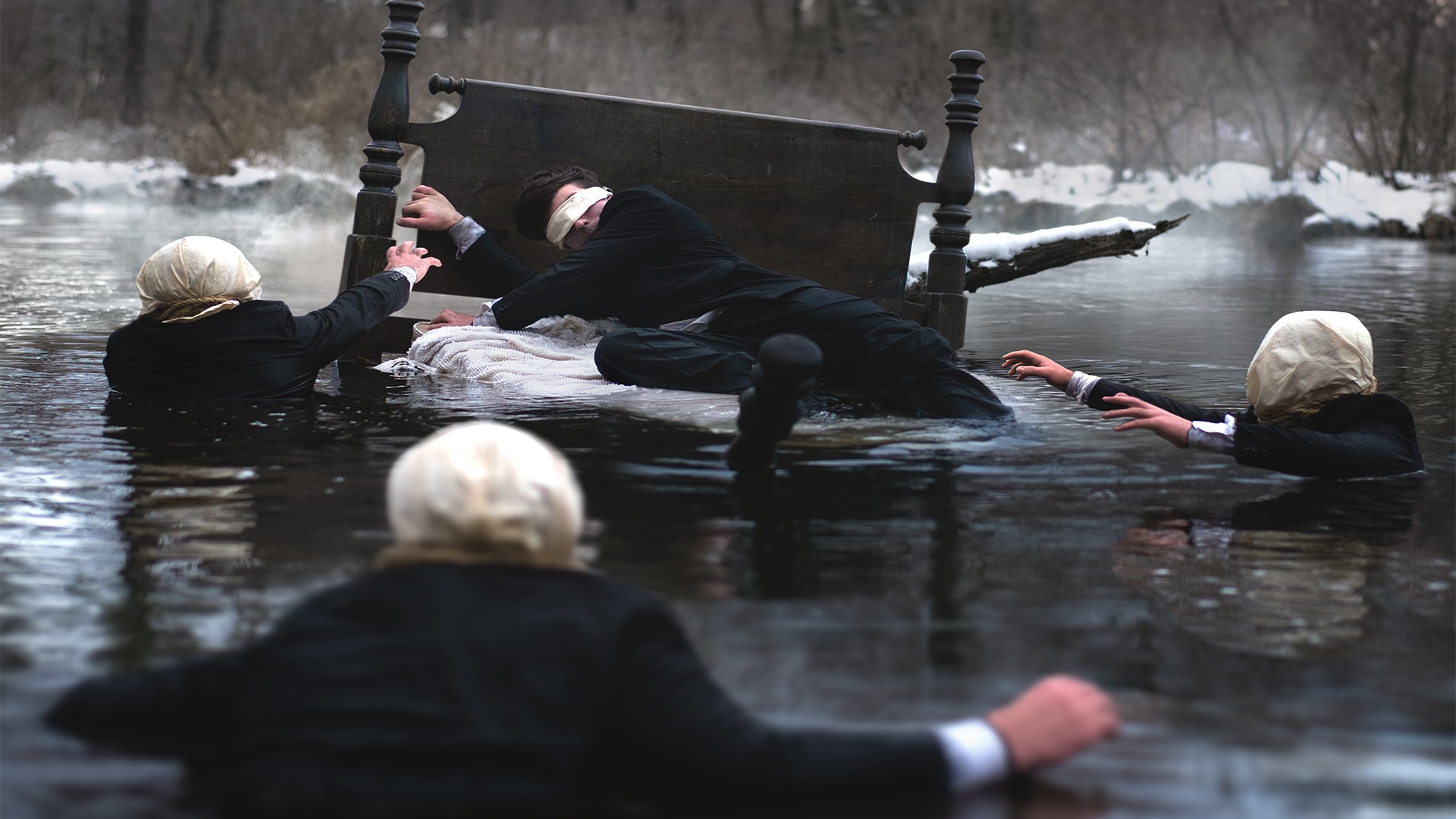 ---
Shot by: Kelsey Bennett (@kelseybennett_66)
Art Direction & Styling: The Bennett Sisters & Maggie Dunlap (@maggiedunlap)
Starring: Sheila Vand, Rémy Bennett, artist Maggie Dunlap, Coryn Nadeau, and artist Nicole Nadeau
Wardrobe: Batsheva Dresse