Photo by Farideh Sadeghin
Dips are one of the best, most versatile foods. You can go fancy with homemade Ottolenghi-style baba ghanouj or load crudités with blue cheese and call it a "healthy" starter. Or just get your dip fix as a midnight snack. Who here hasn't raided the fridge in a fit of drunchies and ended up eating hummus with their bare hands?
It's about time a new contender was welcomed into your dip roster—one that we hope will replace that dodgy supermarket guac for good and adequately sate any late night hunger pang.
RECIPE: Muhammara
Muhammara is a spicy roasted pepper and walnut dip, originally from Syria but also popular in Turkish cuisine. Its blend of flavoursome peppers and chili with toasted nuts—along with a sweet dash of pomegranate molasses—makes it a favourite of London chef Dixie Innes, who recently invited MUNCHIES into her railway arch kitchen to cook the dish with her.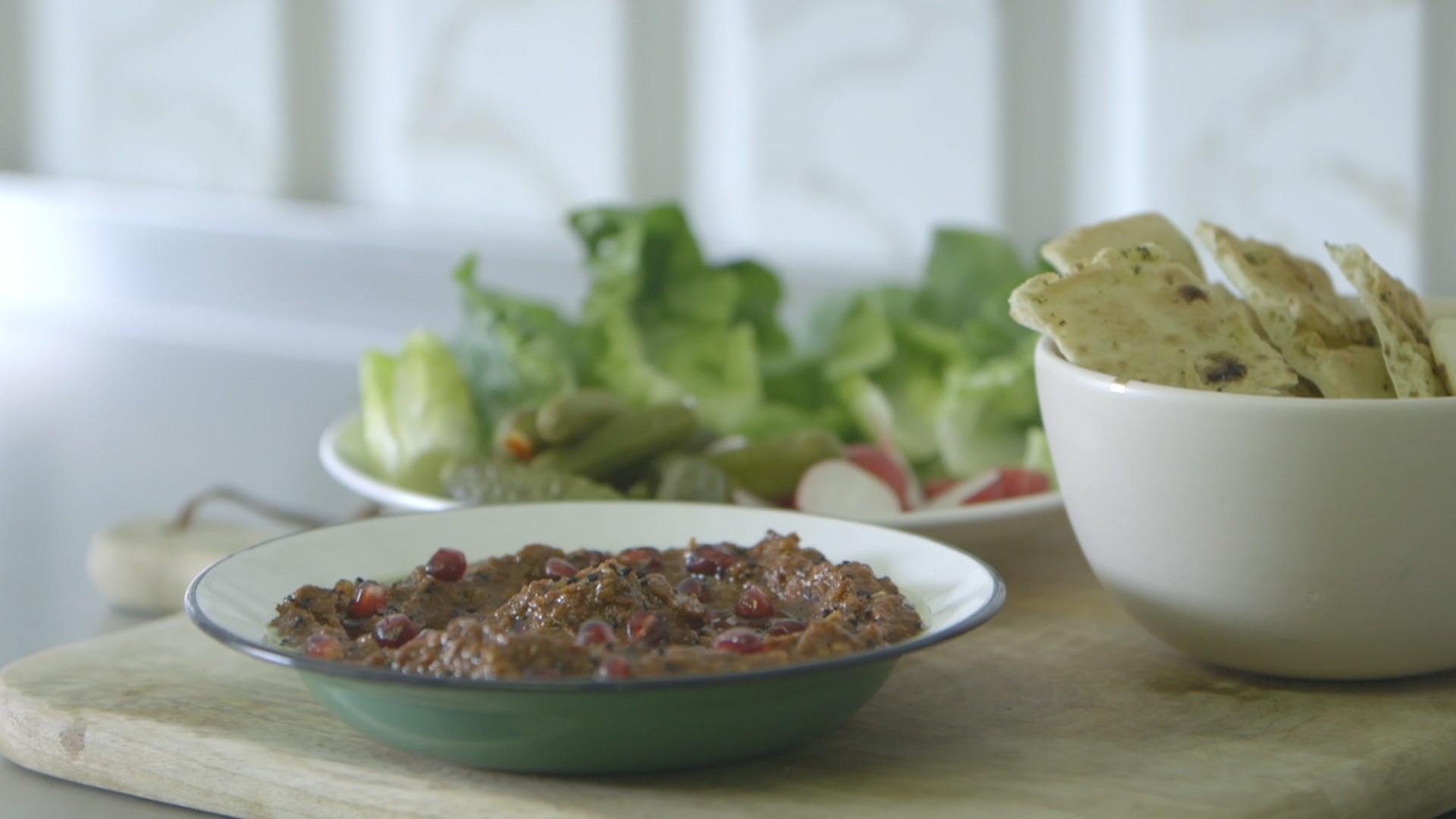 "Muhammara, for me, is a mezze at the beginning of the meal," she explains. "You eat it with bread or little crunchy vegetable-y, dippy things."
Or with a spoon, directly from the bowl, standing over the kitchen sink in your pyjamas. It's delicious either way.