Albert Memia, from Albania, who was jailed for ten years at Glasgow High Court for supplying cocaine
The UK's Albanian mob has a reputation for being one of the most ruthless and violent of them all. They're best known for commandeering Soho's lucrative brothel trade, using trafficked women and weapons from the Kosovo War, but more recently Albanian gangsters have risen to become major players in another trade: Britain's highly profitable drug market.
In its annual threat assessment published in June, the National Crime Agency (NCA) admitted Albanian organised crime groups – known as the "Mafia Shqiptare" – have moved to exert "considerable control" over Britain's drug trafficking market, particularly in high quality cocaine.
Up until two years ago there was a steady trickle of court cases involving Albanian outfits importing or distributing a mix of drugs, including heroin and cannabis, which is grown in huge amounts in Albania. Since 2015, that trickle has turned into a stream of Albanians caught doing business at the higher end of Britain's cocaine supply chain.
On the 7th of August, 2017, Klodjan Copja, the boss of a prolific Albanian cocaine supply network based in west London, was jailed alongside 41 others who helped import £60 million worth of drugs into the UK and onward to dealers around the country. Despite Copja's couriers being caught with large hauls of cocaine in three successful surveillance operations between 2014 and 2016, the crime boss continued importing the drug into the UK until he was eventually extradited from Greece in March.
In April, five members of an Albanian-dominated cocaine smuggling gang also based in London were jailed for a total of over 100 years after they were caught importing 30 kilos of 90 percent pure cocaine in a secret compartment in the roof of a £130,000 Bentley Flying Spur. Detectives suspect the gang could have smuggled up to a ton (1,000kg) of cocaine during 20 to 30 trips between Europe and London over a two-year period.
---
WATCH: The Great Council House Scam – The Cocaine Dealer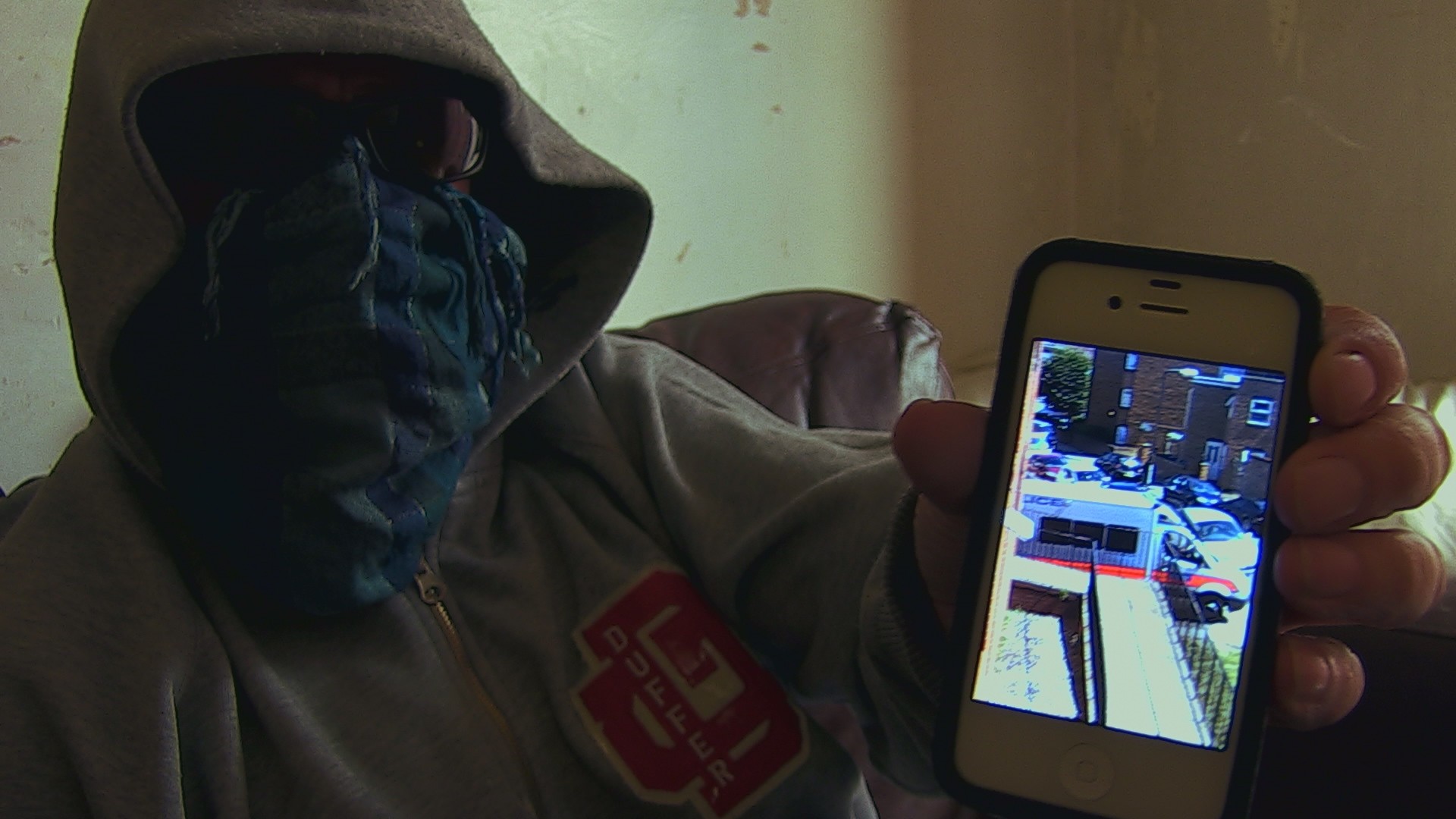 ---
So how have the Albanians managed to muscle in on such a coveted market, and what marks them out from other organised crime groups?
"Heroin is the drug traditionally smuggled by Balkan criminals because of their location [on the opium trail from Afghanistan to Europe]," says Steve Bennett, Deputy Director of the NCA's national intelligence hub. "But the Albanians discovered that far greater profits can be made with cocaine. Britain has a buoyant market in that drug, so they are attracted to setting up operations here."
Bennett says Albanian gangs have been expanding ever since the collapse of the country's isolationist Communism regime in 1990. Ironically, in July, Ermal Hoxha – the grandson of Albania's late communist dictator, Enver Hoxha – was jailed in Tirana for ten years for trafficking cocaine from Latin America to Western Europe.
Albanian gangs have used their existing capabilities and infrastructures for the smuggling of people, firearms and the movement of criminal finances – such as dodgy haulage firms and corrupted border officials – to enable them to smuggle drugs. Their influence has also spread to the nighttime economy.
In July of 2017, authorities set up an investigation into a Birmingham strip club with links to organised crime groups from Albania after customers alleged they had been drugged with methadone and had thousands of pounds taken off their credit cards. Last year, 20 gangsters using fake Greek and Italian passports, known as "The Albanians", were jailed for running a high purity cocaine dealing service within Manchester's clubland.
The expansion of Albanian crime groups into Britain has reflected a rise in the UK's Albanian population over the last decade; as the population grew, Albanian crime gangs began to link up with each other in the UK. Albanians also make up one of the largest groups of illegal immigrants in the UK. Gangs operating here make use of this "off radar" population, and have also been highly adept at co-operating and networking with the UK's cosmopolitan mish-mash of foreign and domestic criminals, building a reputation for being rock-solid.
"They are very good at working with others, because they tend to do what they say they are going to do, and they do it on time and according to the agreement," says Bennett. "They are not greedy about the way they operate. They are reliable – which, in the criminal world, makes them very attractive to work with."
What about their reputation for violence? "I've been working in high-end international intelligence for the last 15 years, and there's always been groups described as 'the most violent, the ones to fear the most'. There is this myth that the latest gang is the most violent. But usually that correlates with movies like Taken. I would suggest crime groups from the Balkans, including the Albanians, are no more violent than any others."
This is backed up by Jana Arsovska, an international expert on the Albanian mafia and a criminologist at City University in New York. In her book, Decoding Albanian organized crime: culture, politics and globalization, Arsovska points out that Albanians' reputation for violence exceeds their deployment of it. Victims are rarely outsiders, she notes, while a reputation for brutal deeds often gets results without the deeds being committed.
Much of their notoriety has come from America, where Albanian drug trafficking firms such as the Wolfpack and Thaqi organisations, working with the Italian Mafia, rose to prominence in New York before being taken out in a series of mass arrests and jailings between 2011 and 2014.
According to Arsovska, the Thaqi group paved the way for Albanian drug traffickers operating in the UK. It was not only involved in importing cocaine from South America to the US, but also to Europe, shipped in luxury cars using a legitimate car dealership and in ships directly from Venezuela to the Balkans.
Soon, Albanian gangs in the UK began sending representatives direct to South America to buy the drug by the ton. As one British cocaine smuggler told me, on the condition of anonymity: "They realised that the best way to operate was to buy the cocaine, then use their own trusted countrymen to arrange shipping to Albania, where they had corrupt customs officials ready and waiting to see the containers safely through the border control into Albania. From there they then used the trafficking routes in place to send large amounts of cocaine to Britain, where a very well-organised network of Albanians distribute and sell the cocaine. A large percentage of cocaine in London enters the country in this way. They have become synonymous with repressed cocaine with a purity of around 60 to 70 percent when bought by the kilogram."
The Albanians are just the latest in a long line of foreign gangs to have come to the UK to reap the profits of the drug trade, in the hope of building a nest egg for their retirement back home. And with the huge demand for cocaine and a distinct lack of armed gang warfare on Britain's verdant drug turf, it's fair to suggest there's room for others to join the party.
More on VICE: