En person får sin mobil stulen i London (Eoin Clarke, CCTV Camera Europe)
Theft, generally speaking, has undergone a long decline in the UK in recent decades. Crime surveys show a steady fall in the number of burglaries and violent crimes, and yet one particular kind of robbery has been on a remarkable rise lately, especially in London: the moped mugging. It's a brutally simple scheme. A rider on a scooter or small motorbike slows down to sneak up on a pedestrian. An accomplice on the back snatches their mobile phone. And then they're off.
Two months ago, Ross McKendrick, a 39-year-old sales manager, had his iPhone 6 nabbed out of his hand by a thief riding pillion only moments from his front door on a quiet residential street in Highgate.
"I was quite shaken-up by it because the driver came right up on the pavement and the guy on the back gave me a shove," he says. "I know it's only a phone. It was more about the fact it can happen to you anywhere. These days, you really don't need something else to be worried about when you're out and about in London."
---
WATCH: Underground Bare Knuckle Boxing in the UK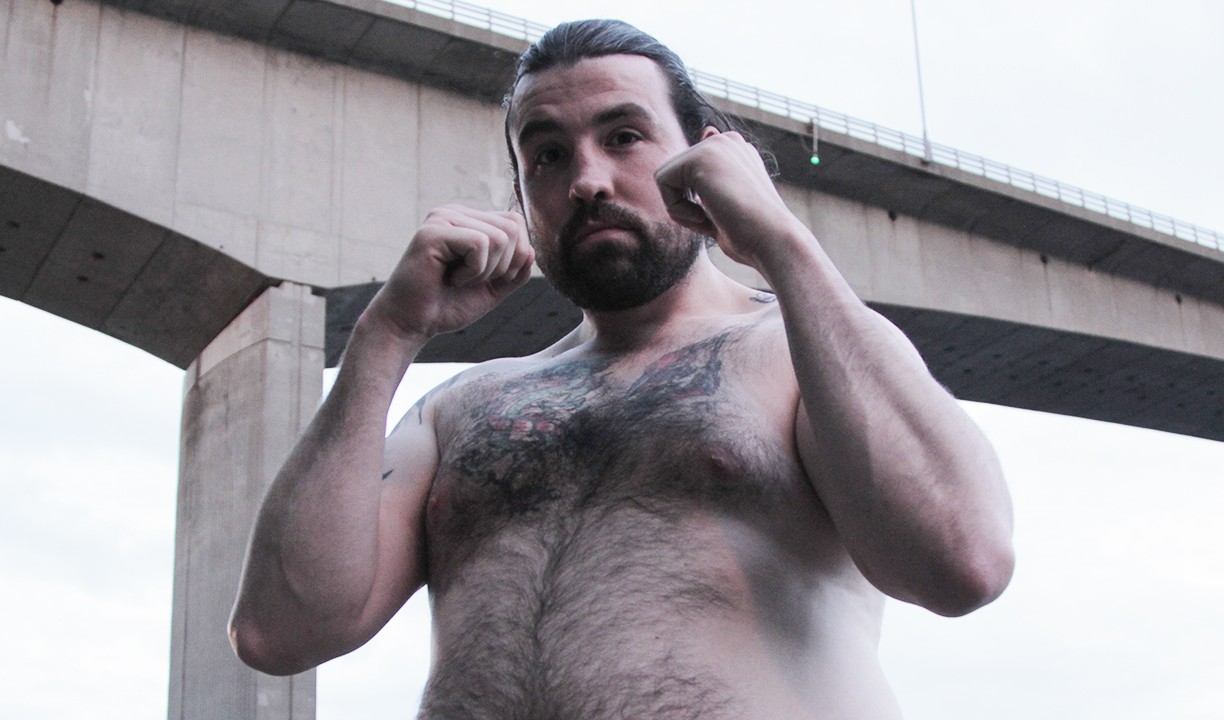 ---
We should of course be cautious about hyping an emerging trend into a full-blown panic, but the statistics on moped muggings in London are pretty astonishing, pointing toward an increasingly commonplace crime. At the end of last year, the Metropolitan Police reported a 600 percent increase in moped muggings since 2014. There had been around 7,500 thefts and assaults using moped or motorcycles in 2016 – more than 20 a day. Since then, the problem has got worse. There have been 14,000 thefts or assaults using bikes over the past 12 months – around 38 muggings a day.
"It's an epidemic," says solicitor Jessica Learmond-Criqui, chair of a safer neighbourhood group in Hampstead. "The police just don't seem to be able to cope with it at the moment. I've had to tell everyone I know to stop using their phone in the street."
There have been cases of thieves pilfering more than 20 phones in a single hour while zooming around central London. Some robberies have been violent, with pedestrians assaulted, threatened with knives and even attacked with a fire extinguisher. One tourist had his leg broken when ploughed down by group of moped muggers, and one law-abiding motorcyclist was hospitalised when he crashed after being chased by a whole gang of thieves after his bike.
Victims have expressed their frustration at the apparent unwillingness of the police to chase after the thieves. The Met insists officers can pursue, if given special permission, but public safety in busy streets means they have taken an intelligence-led approach to the problem; the death of 18-year-old Henry Hicks in 2014, killed in a scooter crash while chased by police, led to a more cautious approach to pursuit.
So who are the moped muggers? And why are they doing it?
Gangs expert Simon Harding, a senior Criminology lecturer at Middlesex University London, says it's bored young men chasing a few things at once: easy cash, cheap thrills and a way to boost their reputation as junior gangsters. Many of them post photos of stolen bikes on social media and brag about being "repo" people.
"It's been fairly common on the continent for decades, but it's really taken off in a big way in the UK since mopeds and scooters have become more common here," Harding explains. "You have smaller bikes, you have a lot of high-value phones, and you have guys aged from around 15 to 25 interested in building their reputation in urban street gangs. All that has made it the crime of the moment."
Harding has spoken to dozens of gang members about how and why they do business.
"They've told me a phone can be broken into within a few hours," he explains. "Phones will be sold within the gang and in their wider network. A lot of guys I've spoken to have three, four or five phones. They've got a phone for their mum or dad, they've got a link phone for sexual hook-ups, and they've got a trap phone – the one for drug deals with a database of contacts."
But while the value of the phone is part of the motivation, Harding says there is another commodity: something he likes to call "street capital".
"The bigger thing is the opportunity for young men to display their skill – skill in stealing bikes, stealing phones and evading capture," he explains. "It can be a way of proving yourself useful to more serious gang members, like the top drug dealers. You become the guy who always has phones. Or you become the guy who can always get hold of a bike. It makes you feel important."
The theft of bikes is a big part of what the police call "moped-enabled crime" – and people who take their motorbikes seriously are getting understandably pissed off about it.
At the Ace Café, a legendary biker haunt off the North Circular in north-west London, regulars are seething about the ubiquity of bike theft. More than 15,000 scooters, motorcycles and mopeds were stolen in London over the past year, according to the Met.
"Mate, I see something going on in London every week," says 30-year-old Jesus Woodward. "Either someone trying a bike lock, or pushing a bike away, or two guys circling round a chained up bike. It's getting ridiculous. It's obvious that there are the younger guys, the little shits stealing smaller mopeds – they'll either sell them on their estates for a couple of hundred quid, or they'll just joyride them for while and dump them. Then you have older guys, who are stealing better, more expensive bikes and are a bit more organised. They know what they're doing in terms of selling bikes, or stripping them and selling parts."
"Bikers are chatting about setting up vigilante groups because they know the police can't deal with it"
Woodward and others who hang out at the Ace Café are keen to distinguish between gangs of thieves and teenagers who revel in British "BikeLife" culture, making videos of themselves doing wheelies and other stunts.
Biker Emanuel Barb, 18, organised a protest ride of hundreds of "proper" motorcyclists last November, which rode out from the Ace Café to 10 Downing Street to hand in a petition demanding the government takes the problem more seriously, and cops are given the power to chase.
Barb says he has seen dozens of social media accounts and Snapchat conversations in which stolen bikes are being sold, often for a small fraction of their original value. He says one bike worth around £7,000 was offered for only £850.
"They're not proper bike people," says Barb. "They really don't care about looking after bikes, about the oil, paying for fuel, getting insurance. Stealing someone else's pride and joy and wrecking it, setting fire to it, or selling it for far less than it's worth – that's not what real bikers do."
In Bristol, a gang on the north side of the city have become notorious for boasting about bike thefts on Instagram. The main account, "Bristolbiketaker", regularly posts photos of stolen bikes up for sale or being worked on for parts in a "chop shop". In one post, Bristolbiketaker talks about putting a "yung g on the pay roll".
Thieves also advertise devices that can start bikes without legitimate keys, and talk about bikes being "on key" if they work with a fake starting mechanism.
Sergeant Rob Cheeseman says Avon and Somerset Police are "aware" of Bristolbiketaker and explains that the cops have had "a number of positive results and arrests using information gathered from social media in general".
"We have decided not to approach Instagram with a view to forcing the account to be closed, mainly due to the ease of someone simply opening another account," says Sgt Cheeseman. "The account is also a good source of intelligence for us."
In London, the Met has outlined details of what Operation Venice – the campaign against moped crimes – actually involves. The force says officers are conducting raids on suspects, carrying out patrols of key areas and increasing searches for stolen bikes. Detectives have now targeted at least 500 known offenders.
A specialist tactical traffic advisor can authorise pursuits from the Met's central control room. Detective Chief Superintendent Paul Rickett, the force's lead on police pursuits, says chasing suspects is "an option available to only the most highly trained police drivers".
Some bikers are pessimistic that the intense wave of moped muggings and bike thefts will break anytime soon. Woodward, who says he posted a "flippant" message on Facebook about "filling a transit van with the lads and bats", explains that serious bikers are discussing how to take measures into their hands.
"Bikers are chatting about setting up vigilante groups because they know the police can't deal with it," he says. "I don't have enough time in the day, to be honest. But people are talking about the best way of doing stake-outs and catching them. That's the point we're at now."
More on VICE: