This article is part of High Season, VICE's newest series breaking down all the ways Australia's drugs laws are broken. Read the rest here.
I met Kane when I was in Darwin. We were both from Melbourne. I was on an outback road trip with some mates. He was in rehab.
A year ago, Kane was injecting about a gram of ice a day, while still holding down a full-time job as a plumber. But his marriage fell apart, and his kids were getting to an age where they knew something was going on. If he wanted to beat his 15-year addiction, he knew he had to do something drastic.
"It's real hard making the first step, real hard. It's the hardest thing people have ever done in their life, but once you make that step you know you first pick up the phone," he told me.
In Victoria though, getting help isn't as easy as picking up the phone. The state has among the lowest number of government-funded beds per capita in the country—so the wait for a public rehab bed is months long. With private beds costing around $30,000 for a three-month program, Kane was faced with a choice: wait around for a bed and hope for the best, or travel the 3,753 kilometres to Australia's top end to get clean.
Why the Northern Territory? Well, Kane is part of the growing trend of "rehab tourism"—people addicted to drugs turned away from treatment in their hometowns, who are forced to travel in search of publicly-funded services elsewhere.
He'd first heard about heading north as an option from his mum's best friend, who'd sent her daughter up there to get clean. In the NT, there are 158 publicly funded rehab beds, for a population of just under 212,000. Compare this to Victoria, which has 420 publicly-funded drug rehab beds—up from 250 just a few years ago thanks to extra funding from the Andrews Government. But that's in a state of nearly 5.8 million people.
Per capita, this means there are almost ten times more rehab beds in the NT than in Victoria.
"There was a big waiting list down home [in Melbourne]. About three or four months, and I was pretty self-destructive," Kane told me. "If I didn't get help I don't think I would have been around for too much longer."
---
**WATCH: **VICE Meets the Illegal Growers Getting Medical Cannabis to Australians in Need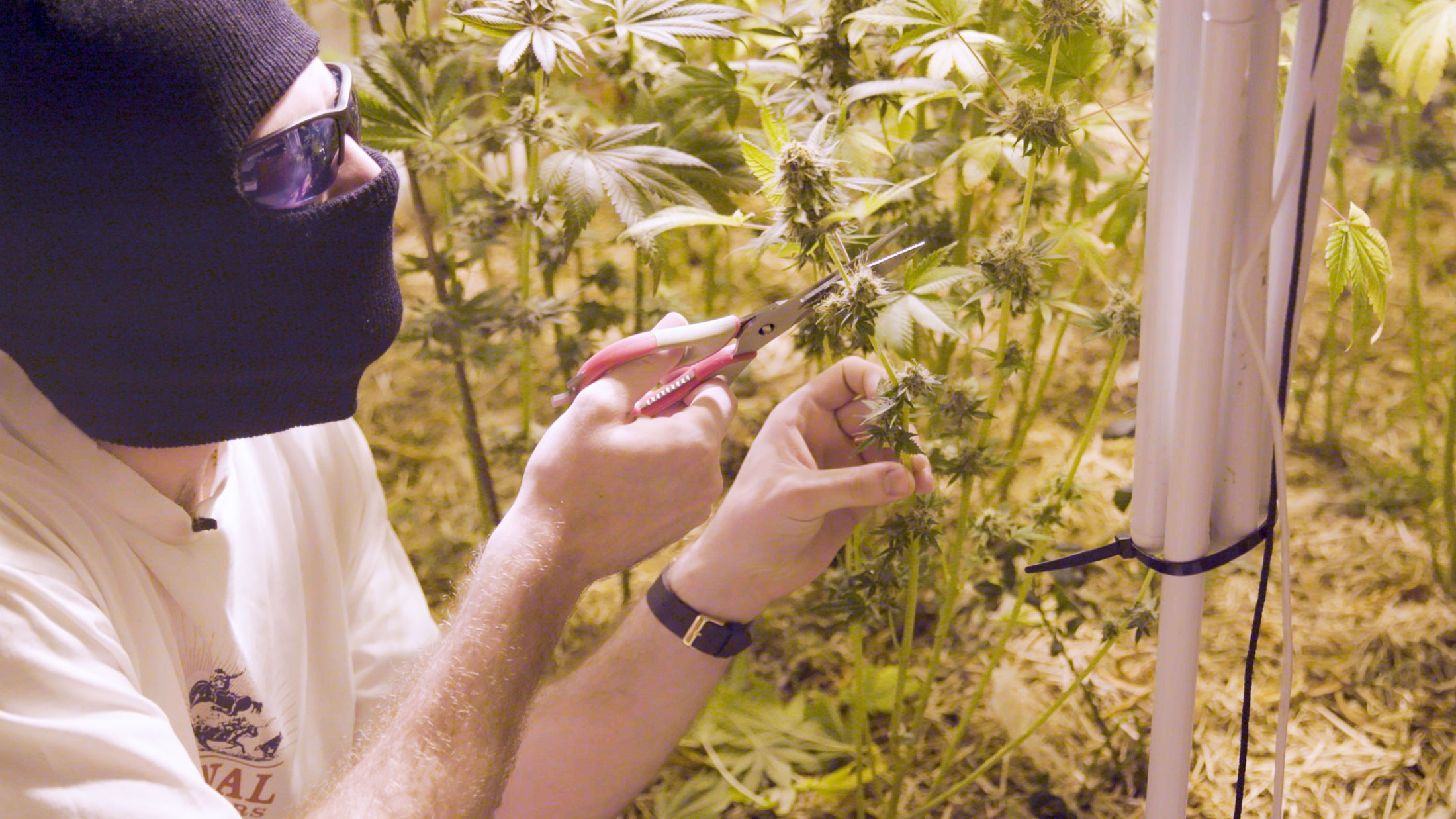 ---
Sitting six kilometres outside Darwin's CBD, Banyan House is one of the city's most successful therapeutic rehab centres. While there are many different treatment models, therapeutic rehabilitation is a facility in which the community in the centre itself—through self help and mutual support—is the principal means for promoting personal change. The therapeutic model relies on residence helping each other, so as the name suggests, the therapy comes from the community.
Kane is 32 years old, but he's a friendly guy who gives off an air of still being in his mid-20s. He has a sleeve down one arm and sandy blonde hair and smiles a lot. His story is not that different from people I know—a social guy from Melbourne who started off partying with ecstasy and speed before moving to methamphetamine in his early 20s.
"I was just playing with my life a lot, taking drugs seeing how much I could take or eating huge amounts of [prescription] pills to see what would happen. I wasn't happy with my life," he told me. "I'd disappear from work for a couple of hours, and because I worked in a family business. Dad would be flipping it. It really started to take its toll."
As Kane's facade self-described "functional addiction" began to crumble, so too did his relationship to those closest to him. "My wife was about to leave. She had the real estate agent come through our house. If I didn't come up here she was gonna move away," he told me. "My relationship with my parents was destroyed, destroyed because of ice. We used to be such a tight-knit family but the abuse and manipulation all comes with it."
Kane was lucky enough to have a family support network that found Banyan House and booked him a flight up there, but for many the trek interstate isn't that easy.
Victoria's public rehab services are struggling with the demand, and private centres are fairing little better. Councils like Geelong and Shepparton have recently knocked back plans for private facilities in the face of staunch public opposition. In the midst of increasing addiction rates, many taxpayers refuse to see their money going into rehabilitation services.
Therapeutic rehabilitation has been successful for Banyan House. Chris, the centre's CEO, told me that their July 2016 statistics showed a 70 percent completion rate. Kane is on track to finish his rehab later this month, after completing three months in Banyan's program.