Image via Getty.
I started working in my father's natural wine store, Chambers Street Wines in Tribeca, in the summer of 2001. To be honest, I just needed a job. I was studying music in college; I didn't really care about wine and I didn't really understand much about it either. I just saw the whole thing as sort of elitist and something for people with money. Basically, I was far more interested in beer and weed.
I didn't really drink a lot of wine growing up—for whatever reason, my dad didn't really let us taste much—so it was sort of foreign. My dad and his partner didn't carry big brand names, but instead stocked biodynamic-certified and small-producer stuff. This was before "natural wine" was even a phrase. People in the US just hadn't heard about any of this back then.
Back then the store was more of a part-time gig for me than a passion.
I went back to college the next year; I was also teaching music in schools and had created a not-for-profit. Actually, my dad is the one who got me into music. He dropped out of college and was in a pretty successful jazz band in the 70s and 80s and got to tour all over the world. When they stopped getting as many gigs, he didn't have a degree to fall back on and he ended up working in a wine store because he liked wine and thought it was something he could apply himself to. He would always tell me to pursue an education and not feel like I had an obligation to continue in the wine business if there was something I really wanted to do with music.
I really loved music—it has always been really big for me—but I soon realized that having a not-for-profit entailed having to continually chase after grants. So I kept working at the store part-time, doing deliveries, taking stock, and very, very slowly learning the basics of wine.
Then, in 2011, I got to go to France with my dad on his yearly trip. There are these big wine tasting events they call salons where winemakers from all across France gather to show off their wine. My dad would go yearly and always bring someone with him, and in 2011, I got to go. We also planned to do a bunch of one-on-one visits with winemakers. The first day we got there, we were in Languedoc and we visited this winemaker, Thierry Navarre.
---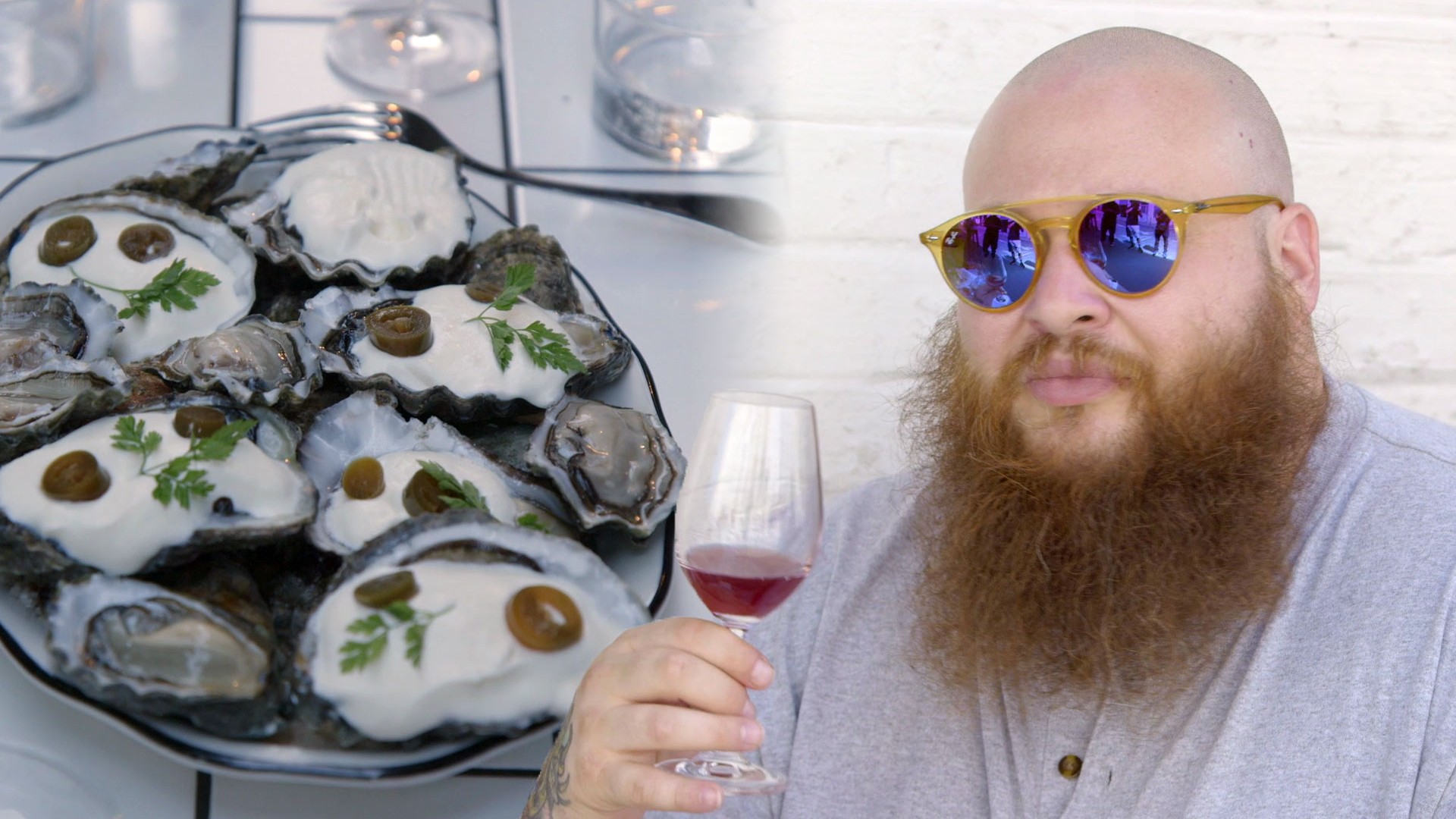 ---
That was literally when I had that aha moment.
We arrived at Thierry's home and tasted some wine and then went driving to the vineyard, where Thierry jumped out of his pickup truck and said, "Welcome to my office." I remember thinking, "Holy shit! This is why my dad loves wine! These people are incredible, and what they are doing to rejuvenate soil that is totally dead because of chemical farming is even bigger than wine."
That same year, I went to do the harvest in the Loire Valley. I was there for a little more than three weeks and went to Muscadet, Touraine with Clos Roche Blanche and this winemaker Noella Morantin, and then I was in Chinon with the Baudry family. Spending time getting to know the people and harvesting was really special to me and made me question if I wanted to just move to France and become a winemaker myself. In another life, if I wasn't so anchored to New York and all my family and friends here, I probably would have stayed. It was after the harvest that I fully realized how special the family business was and began to think about wanting to go down this path professionally.
Over the last few years I've had the chance to meet lots of winemakers, their kids, dogs, and cats. These are people who are a real part of my life now and I love being able to share their wine and stories with everybody here in the US. I'm still not really good with tasting notes and what kind of fruit you're going to taste in your wine, but I can share with customers the winemakers' personalities and their passions and what makes them unique. I love being a part of that circle.
---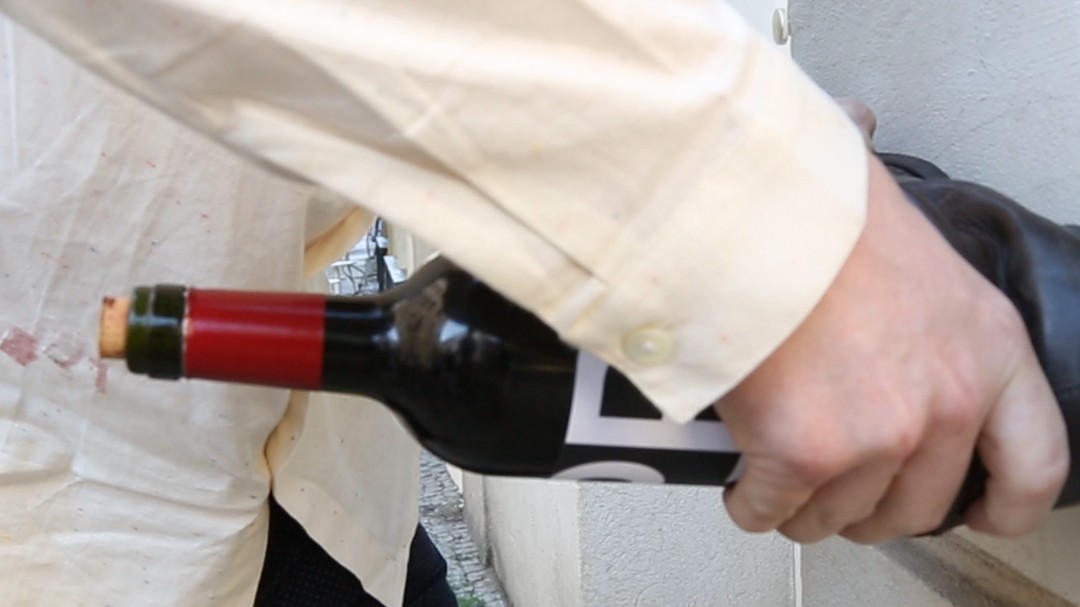 ---
About four or five years ago I got the idea in my head that it would be really cool to have a wine bar in New York that focused on natural and biodynamic wines. That's when I opened Verre de Terre in the back of Dirty Bird, a chicken joint on West 14 th Street. I just wanted to have a dive wine bar with cheap wine like they have in France, where wine is two or three euros a glass, and people are sharing bottles and can be casual about things because the price is reasonable.
All in all, it has been awesome working alongside my father. He's a' great guy and I'm honored to be able to work with him. We've been traveling to France together since 2011 and it's always a great time. Lately, there has been this shift in France—my dad always jokes about this. He says it used to be that I was the fils de [son of] David , but now everyone is talking about Eben. He grumbles about it, but it's not always the case. There are certain younger people that I know, but my dad is connected to the old school in a way that is still humbling for me. It's not an obligation, it's an honor and a responsibility to be part of the circle in the way we are. It's a matter of loyalty, and I realize we do a great deal of work to introduce people to wines made by winemakers we like.
My father encouraged me to do whatever I wanted to do—music, whatever it was—but the fact that I naturally came to love this wine business and genuinely want to keep doing what he has been doing all these years makes him really, really happy. And proud.
As told to Alex Swerdloff. This interview has been edited for length and clarity. Eben Lillie works at Chambers Street Wines and Verre de Terre in Manhattan