WASHINGTON — When Virginia Gov. Ralph Northam became engulfed in a blackface scandal, Democratic leaders quickly and unanimously called for him to resign.
But some of those same Democrats are struggling with the case of Virginia's Lt. Gov. Justin Fairfax, a onetime rising star of the party who's accused of sexually assaulting Vanessa Tyson, who is now a professor, in a Boston hotel room during the 2004 Democratic Convention.
Some of the same Democrats who argued that the testimony of Christine Blasey Ford should have disqualified now-Associate Justice Brett Kavanaugh from a seat on the Supreme Court during confirmation hearings last fall are now hesitant to apply the same judgement to Fairfax, even though he's been very credibly accused and the alleged assault happened relatively recently.
"I don't live there," Senate Democratic Whip Dick Durbin told VICE News when asked about Tyson's allegations. "I'm not getting into that." Just last fall Durbin said the confirmation of Kavanaugh to the Supreme Court would "shake the confidence of millions of Americans in the Supreme Court."
House Speaker Nancy Pelosi echoed Durbin's non-response response at her Thursday press conference at the Capitol. When asked about the scandals plaguing Virginia's top three elected Democratic officials, Pelosi responded: "I'll leave that up to them."
Senate Majority Leader Chuck Schumer's office has yet to respond to multiple requests for comment.
The silence of Democratic leaders has allowed Republicans, tea partiers, conservatives, and even the alt-right to feel justified in labeling Democrats as hypocrites.
"But we don't know, ultimately, where it's going to end up, but it's pretty embarrassing — that's for sure."
"It seems pretty similar to me, and I think it is hypocritical," Rep. Steve Chabot (R-Ohio), a member of the House Judiciary Committee, told VICE News while riding the tram underneath the Capitol. "But we don't know, ultimately, where it's going to end up, but it's pretty embarrassing — that's for sure."
For many Democrats there's no comparison between Christine Blasey Ford's accusation of attempted rape by Kavanaugh and Tyson's accusations against Fairfax.
"No. No. No. I don't think so – I don't think so at all," Sen. Doug Jones (D-Ala.), who upset Roy Moore, a man credibly accused of statutory rape, in a special election in 2017. "I think if you look at the history of where we have been – we've been pretty strong on these issues. But you know, you can't completely rush to judgement either. You've got to make sure you let people be heard and let this play out just a little bit so that you can get to the bottom of it."
"Those allegations need to not just be heard. People need to listen to 'em and they need to get to the bottom of it."
Jones, a former U.S. attorney, wants this all to be handled by the judicial system.
"It's sad. It's disturbing," Jones said. "Those allegations need to not just be heard. People need to listen to 'em and they need to get to the bottom of it."
While Jones' reaction is muted, other Democrats aren't taking accusations of hypocrisy from the GOP lying down.
"They're wrong," Sen. Tim Kaine (D-Va.) told VICE News. "I reached a determination about Kavanaugh before the Blasey Ford allegations, but I didn't reach any determination about the Blasey Ford allegations until after the hearing."
Kaine and other Democrats still feel the GOP stymied their party's ability to investigate what actually occurred back when Blasey Ford and Kavanaugh were in high school. But Kaine says he's not rushing to judgment, in part because senators were actually able to investigate those allegations. They heard Blasey Ford testify under oath, and then Kavanaugh responded – both while under oath and the spotlight of public scrutiny.
In that case, senators were also able to review the testimony of witnesses of the alleged crime after the FBI conducted a swift (or "insufficient," according to most Democrats like Kaine) investigation into the charges.
"We're not at that point yet," Kaine argued. "What we have is a very compelling and detailed statement of a serious, serious charge … by, you know, a respected professional, and we also have a very unequivocal denial of that charge from somebody that we know real well."
Even as the nation's top Democratic leaders remain mum on the sexual assault allegations, many of the nation's top Democratic presidential aspirants — including Sens. Kamala Harris, Cory Booker and Kirsten Gillibrand — have started piling on Fairfax. But like Kaine, they're not calling for him to resign but rather for an investigation.
The reality is that if Northam and Mark Herring (the state AG, who had his own blackface scandal involving yearbook pictures this week) and Fairfax all resign or are forced out of office, the fourth in line is a Republican, Kirk Cox. That line of succession isn't lost on any politician.
"It's on everybody's mind, but no one really knows how it's going to play out," Rep. Don Beyer (D-Va.) told VICE News at the Capitol. "Who will stay, who will go, when will they go, how does the [state] constitution work."
That kind of political thinking — even gamesmanship — going on amongst Virginia Democrats isn't lost on their GOP counterparts.
"The victim in this case made a very detailed and compelling accusation," Sen. Shelley Moore Capito (R-WVa..) told VICE News at the Capitol. "And it needs to be taken very, very seriously, and I'm surprised it's not by some people."
This whole Virginia' story has evolved — or devolved — so rapidly this week that many politicians seem to have a hard time keeping up
"I'm still learning about it. My staff is keeping me up on it – what are you hearing out there?" Rep. Andre Carson (D-Ind.) told VICE News outside of the Capitol.
While Carson, a member of the Congressional Black Caucus, says he's not up to date on these headline-grabbing sexual assault charges, he knows all about the two white men who donned blackface in their pasts.
"Blackface has a destructive legacy," Carson said. "I mean, it's contributed to the destruction and dismantling of the African American psyche throughout history."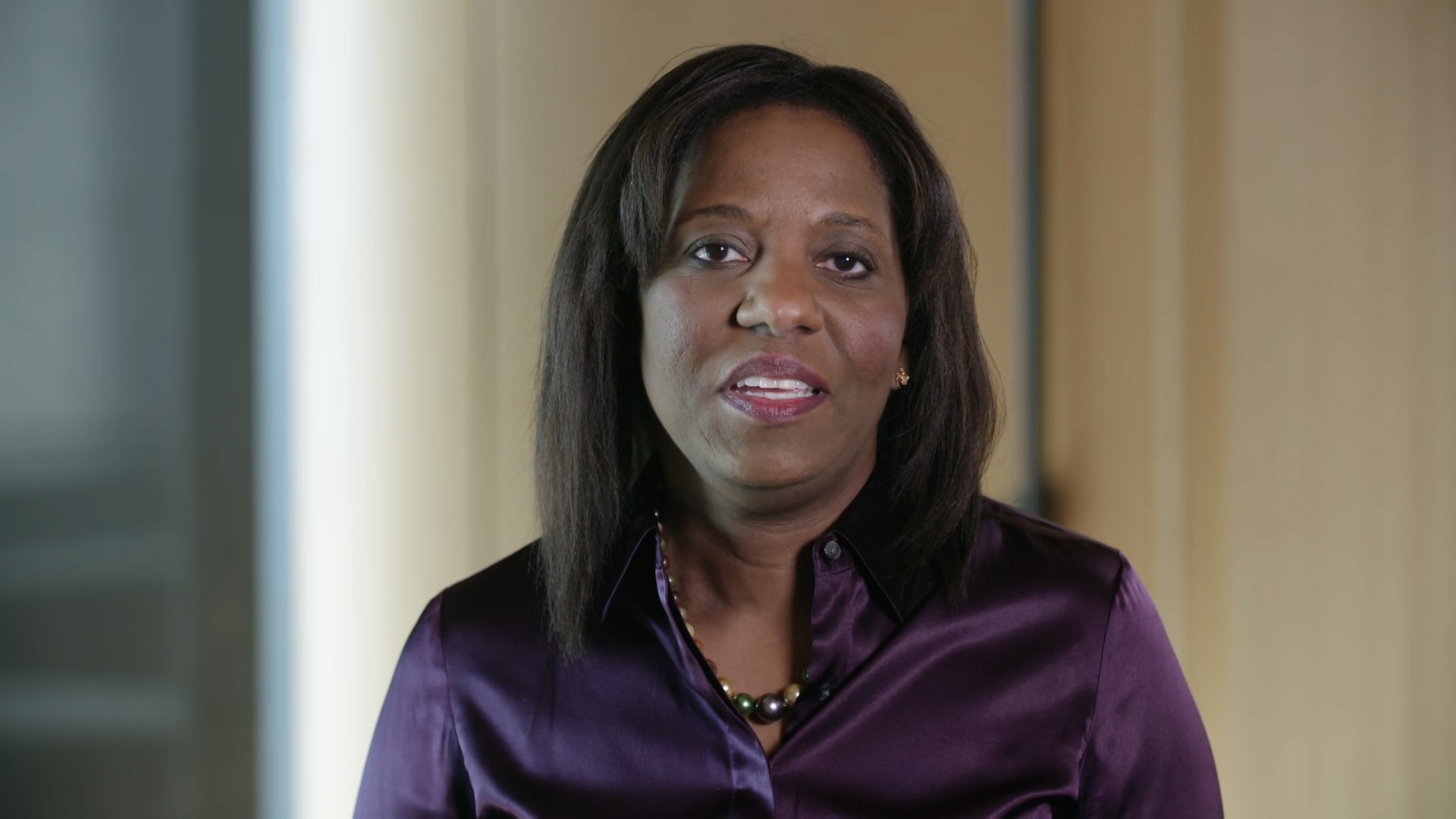 Cover: Virginia Lt. Governor Justin Fairfax presides over the Senate at the Virginia State Capitol, February 7, 2019 in Richmond, Virginia. Virginia state politics are in a state of upheaval, with Governor Ralph Northam and State Attorney General Mark Herring both admitting to past uses of blackface and Lt. Governor Justin Fairfax accused of sexual misconduct. (Photo by Drew Angerer/Getty Images)