The thirst is real. Photos via Twitter
For months now, rumours have swirled around NDP leader Jagmeet Singh's relationship status.
When VICE interviewed him last fall, we asked if he was on Tinder to which he replied—on the record at least—that he could neither confirm nor deny that. Then in December, photos and videos of Singh and Gurkiran Kaur Sidhu at a celebration emerged on Instagram, with captions that included words like "engagement" and "next chapter in life." In Kardashian-like fashion, Singh's camp denied the engagement and only said he was in a serious relationship.
Yesterday the suspense was lifted when Singh announced his engagement to Sidhu on social media, posting photo of himself on bended knee, sliding a ring on Sidhu's finger with the captions: "She said yes!!" and "Elle a dit oui!!" (Gotta make those Quebecers happy.)
The photos were taken in what looked like a fancy photo booth, complete with a sheer white curtain, rose petals on the ground, and candles galore.
According to media reports, it actually went down at the vegetarian restaurant where the two of them first went on a date. Speaking of media, yes, they were invited to document the happy affair.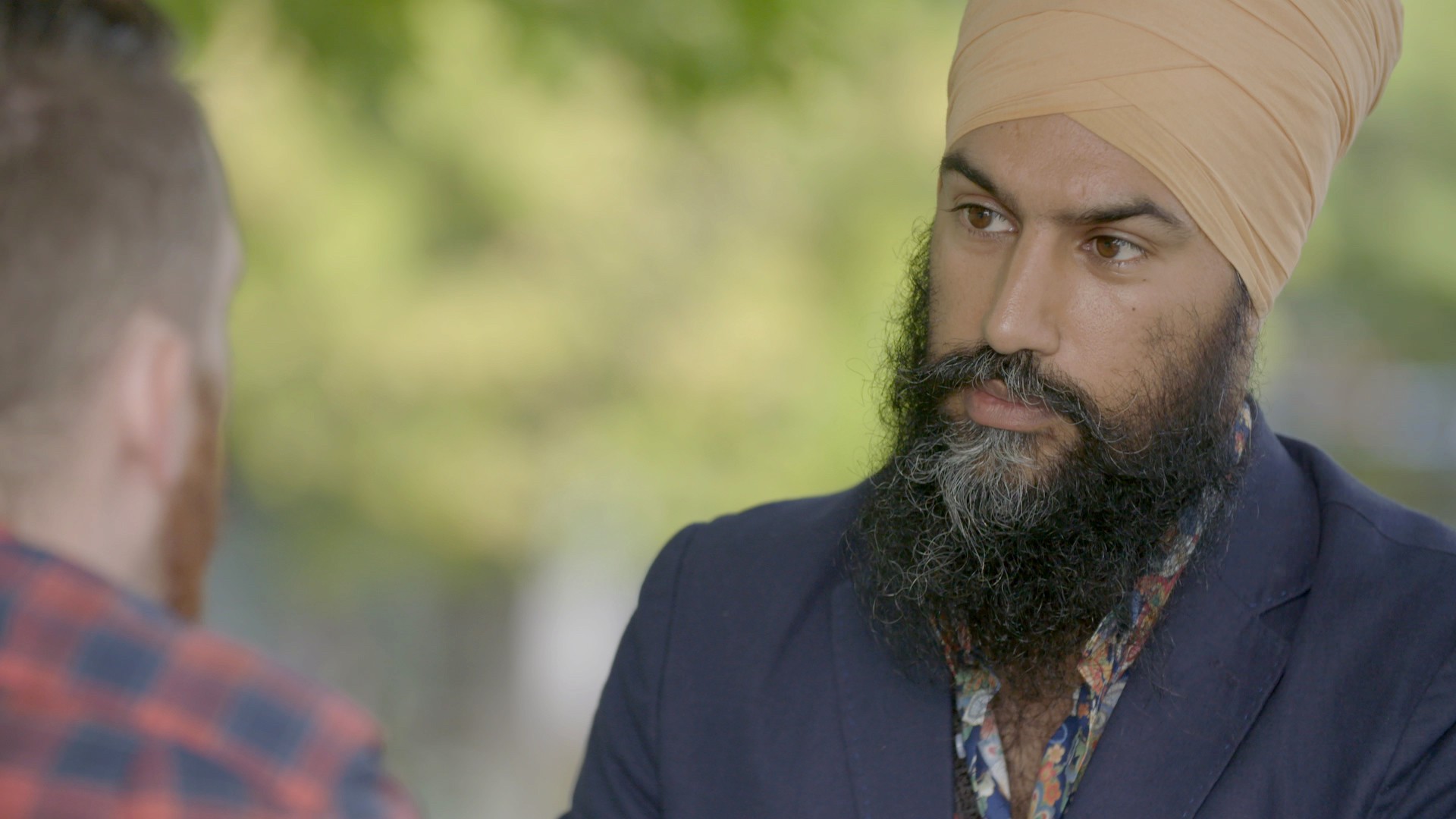 Asked why he wanted journalists there, Singh reportedly said "I'm super excited to take this step forward — to have a life and future together with my partner."
If you think it's a little extra for a third party leader who doesn't currently have a seat in parliament to invite the press to his "spontaneous" engagement, well, you'll find no argument here. It's probably enough to make even our shirtless photo-bombing prime minister a little nervous. Then again, maybe that was the point.
I suppose it could be worse.
Follow Manisha Krishnan on Twitter.