In the 1960s, when Christine Hallquist was a child being raised as a boy, she recalls telling her mother that she wanted to be a girl. In response, her mother warned her to never say that again, lest she be locked away, she says.
"When I was growing up, they put people in mental institutions for being transgender," Hallquist tells Broadly, reflecting on the historical absence of positive transgender role models in American culture. "We have come a long way."
Today, Hallquist lives in an idyllic Vermont neighborhood on a 19-mile-long shoreline that stretches the Green River Reservoir in Hyde Park. It's there that she raised her family, became the leader of a large business, and, in 2015, finally come out as transgender. It's also where she recently launched her campaign as a Democratic candidate in the 2018 Vermont gubernatorial race.
Hallquist recently resigned as CEO of Vermont Electric Cooperative, a 32,000 member-owned power company that began in 1939 and now powers one-fifth of the state. She took over as CEO in 2005, with the intention of "solving climate change"—a mission that has carried over into her political campaign.
Hallquist's experience at the helm of VEC is also part of what she argues qualifies her for office, citing that under her term the company went from being on the "brink of bankruptcy" to financial success. "By 2010, I was called down to the Department of Energy," she recalls. "I met 25 people, all heads of different departments from the DOE, and they told us we were the most innovative utility in the country."
VEC's business model aims to foster environmental responsibility by providing sustainable energy through services such as private and community-accessible solar power. "My life passion was to demonstrate that the electric grid could solve climate change," Hallquist says. "When I left, we were 96% carbon free. We were offering incentives for people to move away from fossil fuel heating, cooling, and transportation." She believes it could be a model for energy across the country and make major change in the struggle to reduce destructive human impact on the climate.
Aside from her dedication to environmentalism, Hallquist, like many others across the country, was inspired to run for governor by the 2016 Presidential election. She feels her state needs a "bold and courageous leader" to represent its collective interests. And despite Trump's ongoing attempts to rollback transgender rights, recent history had also proved that America is ready for transgender politicians.
According to an estimate by Reuters, there are as many as 40 transgender people running for office this year. And in 2017, eight trans people were elected to public office, making American history. One of them was Danica Roem, who Hallquist cites as one of her heroes. In November 2017, the Virginian was elected into her state's House of Representatives, making national headlines. Although Roem's platform didn't focus on her gender identity—but rather issues that matter to her constituents—attacks from her opponents did. When she spoke to a crowd of supporters after her win, Roem boldly proclaimed what her victory signified: "Discrimination is a disqualifier."
---
Watch: Inside Danica Roem's Historic Victory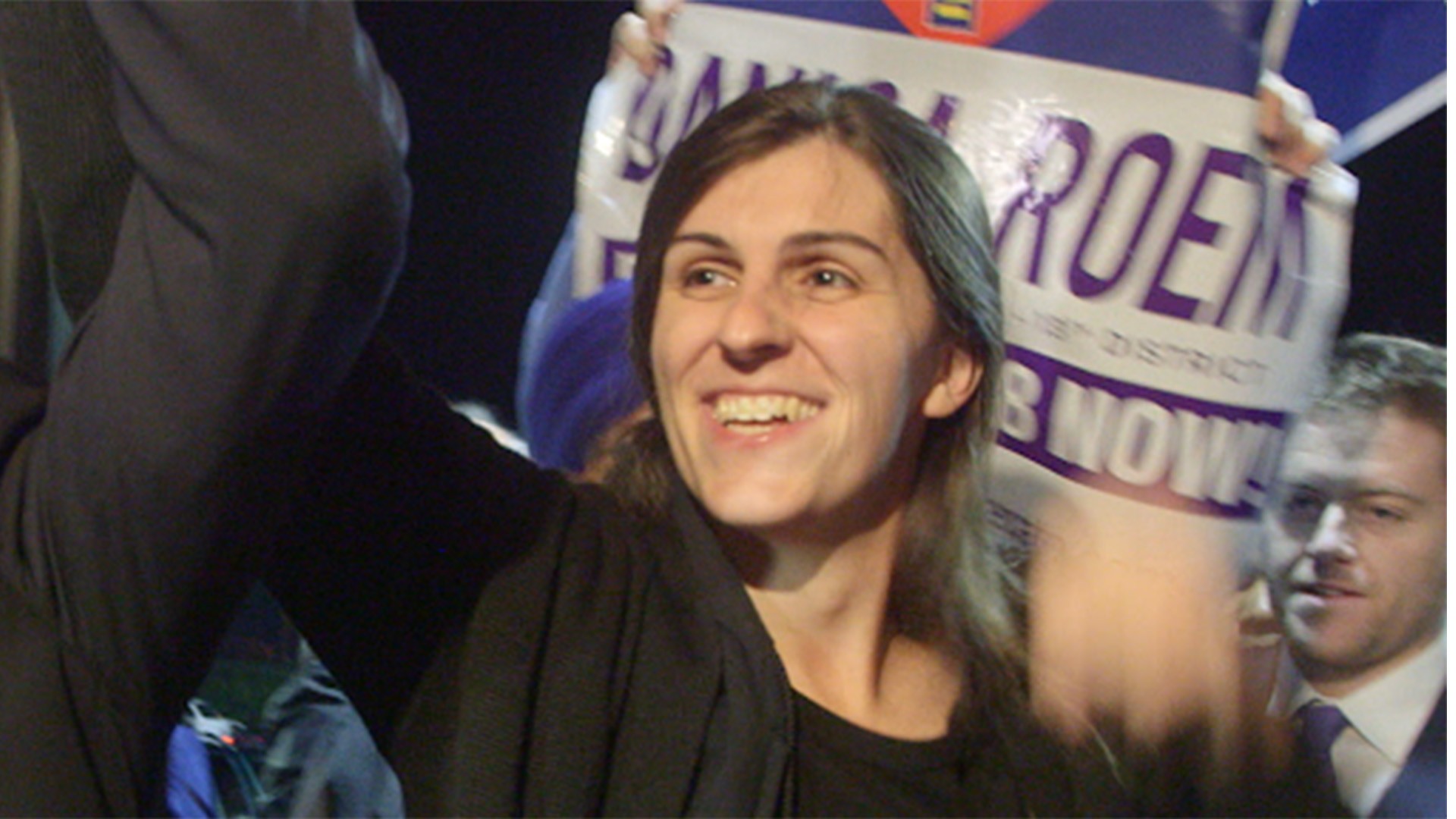 For most of Hallquist's professional life, she lived what she says appeared to be a "charmed lifestyle." But while she was making money, receiving awards from her company, and offering her family a comfortable life, she was also dealing with the secret of her true identity. After several decades spent in silence, Hallquist finally transitioned, despite anticipating that it could cost her the career she's so passionate about.
"A large percentage of my board were Trump supporters," Hallquist told me, explaining that though Vermont is a progressive state, the VEC serves somewhat conservative regions. "I was pretty sure I would lose [my job]. …But when I transitioned on December 2nd, 2015, Vermont welcomed me with open arms. It was a miracle.
"When I look at what Vermont has done for me, I can't give up enough in response to Vermont; I feel such a debt of gratitude to this state that I want to do everything that I can to restore decency, and get us back on the path of being the little state that can show the rest of the country how well democracy can work," Hallquist says.
Now, she says she is committed to helping Vermont make advancements in "rural economic development," an issue that resonated in the last Presidential election, with rural Americans feeling disenfranchised by a lack of jobs. "Two thirds of Vermont is rural," Hallquist points out. "Vermont, just like [the rest of] rural America, is seeing increased rates of poverty, with people fleeing to the cities." She says part of the issue is that the state doesn't have adequate high speed internet access, which makes it impossible to grow businesses in rural areas, which results in a lack of jobs. She wants to make fiber optic internet technology available to every Vermonter, and because she's seasoned at providing utilities, she already has a plan as to how to accomplish it.
Hallquist's campaign ideas seem keenly focused on Vermont, and mesh with the progressive political agenda that Vermont Senator Bernie Sanders ran with during his 2016 Presidential campaign. For instance, she's an advocate of single-payer health care.
At the Democratic primary in August, Hallquist is up against two other candidates: James Ehlers and eighth-grader Ethan Sonneborn. If she wins the primary, she'll face Conservative Keith Stern or, possibly, incumbent governor Phil Scott, who has yet to announce if he'll be seeking reelection.
"I really want people to vote for me for what I can do for Vermont," Hallquist said, explaining that she doesn't want her gender to distract from her experience for this position. She's spent her life in Vermont serving in various social institutions, on school boards, as town moderator. "I've got a rich history of service, and I've demonstrated some creative and innovative leadership. That's what I want to get across."
Yet, like Roem, Hallquist isn't ashamed of who she is, and says that she would be "very proud to be the first transgender Governor in the country." Until very recently, the trans community had zero representation in the government, and there's still a long way to go. Hallquist is aware that if her bid for the Governorship is successful, she will have made major progress toward creating a nation with a government that is actually representative of its population.
Like Hallquist growing up, few trans Americans have had someone to look to in their lives who is both transgender and accomplished in an institutionally recognized way. But that's beginning to change. Three years ago, at the start of her transition, Hallquist remembers asking Mara Keisling, the head of the National Center for Transgender Equality, how she can best help the trans community. "And she said the most beautiful thing," Hallquist recalls, "'Be successful.'"