If you want an abortion in Mississippi, you must visit an abortion clinic once for counseling, wait 24 hours, then show up at the clinic again for the procedure. You must sit through an ultrasound, and your healthcare provider has to ask, by law, if you want to look at it. And there's only one place to get the procedure, since there's only one abortion clinic left in the state.
All those obstacles make it unconstitutional, says the Center for Reproductive Rights. On Monday, the abortion rights group expanded its lawsuit against Mississippi to challenge the state's restrictions, including the 24-hour waiting period, the two-trip requirement, and a number of regulations on clinics that the Center contends are both medically unnecessary and apply only to abortion providers.
The existing suit challenged a new law banning abortions after 15 weeks of pregnancy, which would be the earliest abortion ban in the country.
"These restrictions are specifically designed to work in conjunction with one another," said Nancy Northup, president and CEO of the center, describing these interconnected web of abortion laws in a Monday call with reporters as "piling one burden atop another."
Her choice of words isn't accidental: It references the Supreme Court's ruling that the Constitution grants women the right to get an abortion without facing an "undue burden." Proving that an abortion restriction creates such an obstacle is essential to convincing a court to knock it down, and the Center believes it has such a case in Mississippi.
"Mississippi has attempted to circumvent the Supreme Court's rulings by passing a series of targeted laws and regulations designed to choke off access to abortion in the state," the lawsuit alleges, "primarily by decreasing the number of providers of abortion care, while at the same time delaying and misinforming women who manage to reach these providers."
Mississippi has long been considered one of the toughest states to get an abortion in the United States, due to a patchwork of restrictions on both abortion procedures and the clinics themselves. (State lawmakers, for example, sought to require that abortion providers have admitting privileges at nearby hospitals; that mandate nearly drove Jackson Women's Health Organization, the state's only remaining abortion clinic, to close.)
A judge temporarily stopped Mississippi's 15-week abortion ban from taking effect earlier this month, after the Center sued on behalf of the Jackson Women's Health Organization. Monday's complaint, which was also joined by Mississippi Center for Justice and several other attorneys, amends that lawsuit.
Northup acknowledged that many of the laws challenged in the Center's complaint have been on the books for years — for instance, Mississippi first blocked doctors from dispensing medication abortions, which are performed using pills, via telemedicine in 2013. But, Northup said, "At some point, it's the straw that breaks the camel's back."
A spokesperson for Mississippi Gov. Phil Bryant didn't immediately return a request for comment. But the lawsuit likely isn't a surprise to the Republican governor, who's said he wants Mississippi to "be the safest place in America for an unborn child." When he signed the 15-week abortion ban bill into law, Bryant told people standing in his office, "We'll probably sued here in about a half hour."
His audience laughed. Bryant then looked up at the video camera that captured the signing. "That'll be fine with me," he added.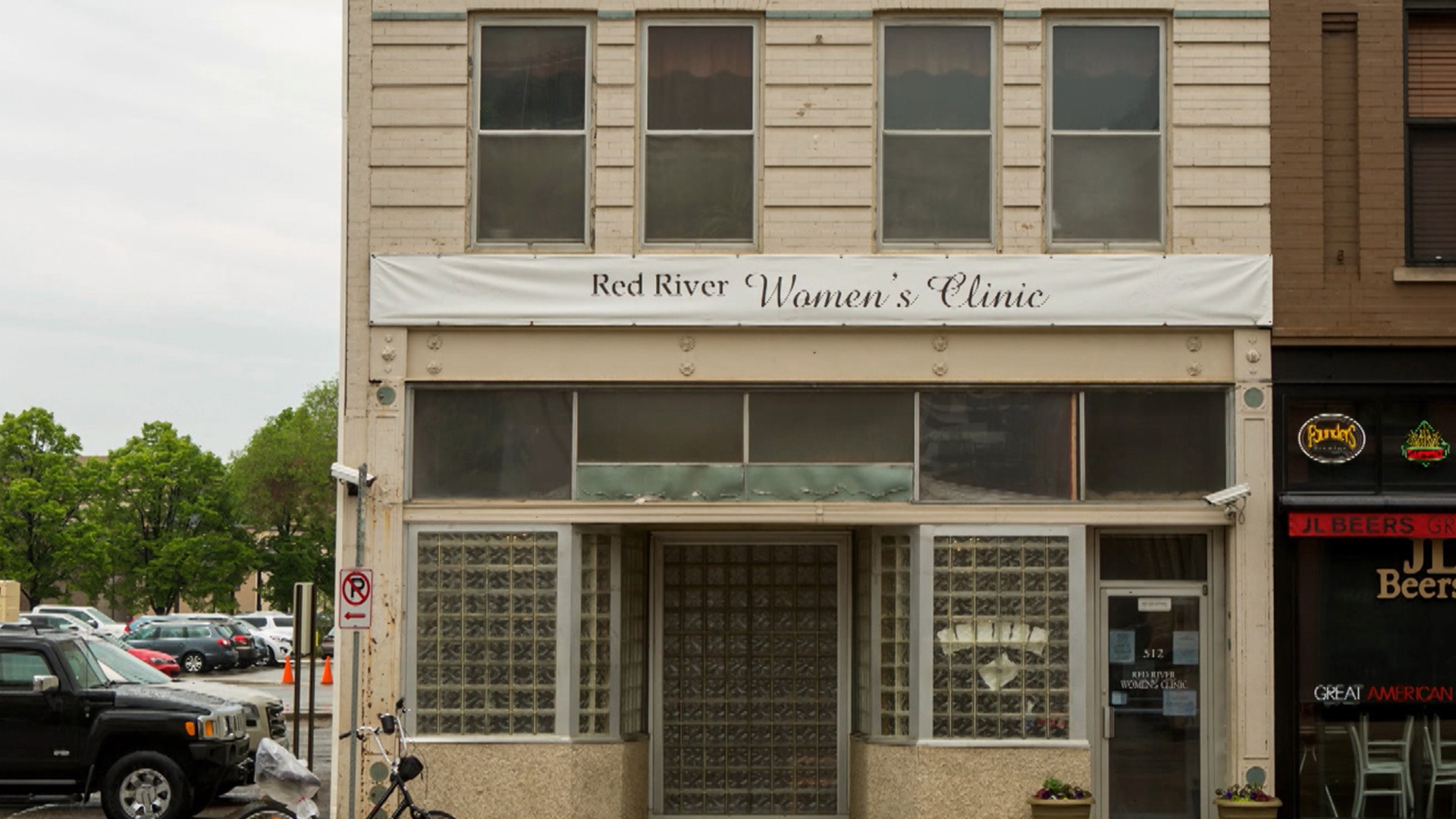 Cover image: Kim Gibson, a clinic defender, keeps watch along the entrance to the parking lot of the Jackson Women's Health Organization clinic in Jackson, Miss., Thursday, March 8, 2018. The facility is currently Mississippi's only abortion clinic. (AP Photo/Rogelio V. Solis)