President Trump is calling for 2,000 to 4,000 National Guard troops to be deployed to the U.S. southern border to provide support for the Border Patrol, but governors could stand in his way.
National Guard troops are under the command of state governors, and some have already said they won't contribute troops to the effort. It's also unclear whether California, which is locked in legal battles on many fronts with the Trump administration, will cooperate.
There are two primary ways the federal government can activate National Guardsmen — either by Title 10 of the U.S. Code or Title 32. Title 10, which typically happens in an emergency or a war, would mean troops were federally-funded and under command of the federal government. Title 32, which is what the Trump administration has decided upon, means troops are federally-funded, but under command of state governors.
The key difference between the two is what it allows National Guard troops to actually do. Under federal laws like the Posse Comitatus Act, the U.S. military is barred from domestic law enforcement activities outside of a military base, so in the past, troops have assisted border patrol with information-sharing, training, and surveillance.
Read: Some border states intend to resist Trump's plan to deploy the National Guard
However, with Title 32, "the Governor may use the Guard in a law enforcement capacity while the chain of command rests in the State," according to the National Guard Association.
This means that providing the Trump administration gets approval from the governors, National Guard troops could be engaging in arresting and detaining suspects.
"I want to be very clear, the governors retain control of the National Guard within their regions," said Secretary of Homeland Security Kristjen Nielsen on Wednesday.
Using Title 32 may mean more flexibility for law enforcement activities, but it does give state governors the power to reject Trump's request.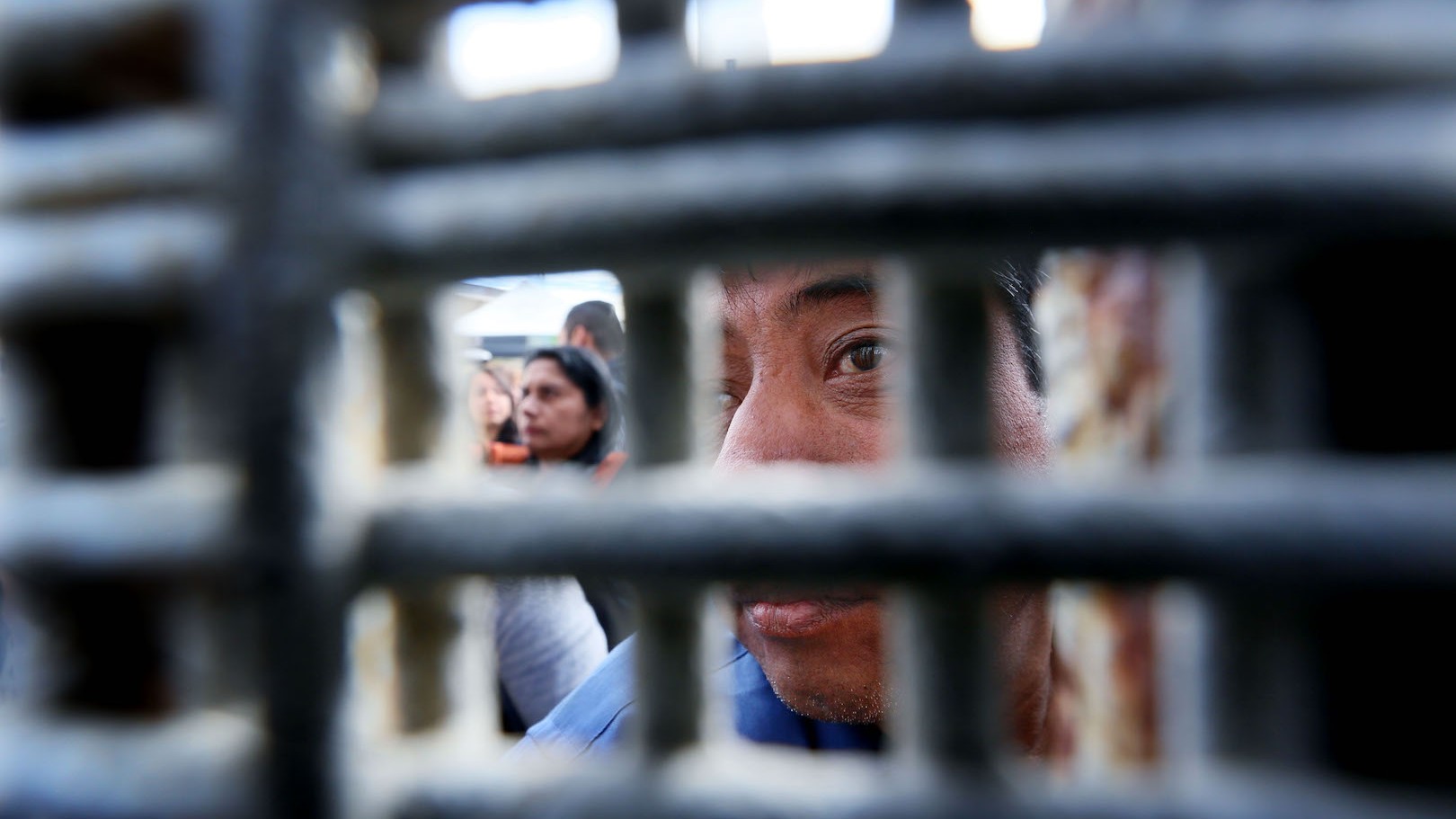 While GOP governors of Texas, Arizona, New Mexico, and even Iowa have welcomed federal support and volunteered their troops, other more Democratic-leaning states like California, Nevada, and Oregon have been hesitant.
Between natural disasters, full-fledged wars in Iraq and Afghanistan, and training necessities, there are a host of reasons why governors may be hesitant to divert their National Guard troops to the border.
Alabama's Republican Gov. Kay Ivey told CNN if the President requests troops, the governor "will work with Adjutant General of the Alabama National Guard to see what resources are available without impeding missions here at home, and then make a determination."
California, a state locked in a battle with the Trump administration over so-called "sanctuary cities," also may have little incentive to comply, especially if other non-border states aren't being asked to help foot the bill. The California National Guard also already has 55 troops at the Southwest border helping state and federal law enforcement.
"We look forward to more detail, including funding, duration and end state"
Read: The National Guard can't fulfill Trump's dreams for border security
Lt. Col. Thomas Keegan told VICE News in a statement Wednesday that Governor Jerry Brown's office was reviewing Trump's request and looking forward to more details.
"This request – as with others we've received from the Department of Homeland Security, including those for additional staffing in 2006 and 2010 – will be promptly reviewed to determine how best we can assist our federal partners," Keegan said. "We look forward to more detail, including funding, duration and end state."
On Friday, Keegan said nothing had changed.
Oregon's Gov. Kate Brown flatly said she would reject any request from the federal government to send troops, while Nevada's Republican governor Brian Sandoval said he did not think sending troops was "appropriate."
While Operation Jump Start under the Bush administration encompassed troops from all 54 states, Obama's Operation Phalanx relied on governors of the Southwest border states to provide troops.
"I fully support doing more at the border, but we don't need to rob the military"
It is not clear whether the Trump administration will be requesting troops from other states besides those along the border, but states with some of the highest numbers of Guardsmen, Georgia, Florida, Pennsylvania, have already indicated publically they haven't been contacted by the government. The Department of Homeland Security did not immediately respond to VICE News' request for comment.
And the Trump administration has yet to estimate the price tag. History shows it's not cheap. Operation Jumpstart, for example, had a total projected cost of $1.2 billion, according to the National Guard.
The Republican chairman of the House Armed Services Committee, Texas Rep. Mac Thornberry opposed the president on this front, arguing that to divert military resources towards border patrol would be too costly.
"I fully support doing more at the border, but we don't need to rob the military," Thornberry said Tuesday in an interview with the Times Record News. "[I]f you take money away, you can't do some of those things that you were trying to do like add pilots or repair the ships or those sorts of things."
Cover image: National Guard members listen to Texas Governor Rick Perry speak as he tours Texas Guard operations at Camp Swift east of Austin as troops prepare for an end of month deployment to the Texas border with Mexico. (Photo by Robert Daemmrich Photography Inc/Corbis via Getty Images)