A school district that Education Secretary Betsy DeVos said probably had guns to protect students from grizzly bears voted Tuesday to allow teachers to carry firearms. But the decision has nothing to do with grizzly bears.
The Park County School District No. 6 Board in Wyoming voted 4-2 — after months of debate — to allow school employees to carry firearms in schools in case someone like a shooter enters to harm students.
READ: Betsy DeVos is confused by basic questions about education policy
"Unfortunately, we have people in our country who want to cause harm to students, and at some point you have to respond to that threat," Superintendent Ray Schulte told the Associated Press.
During her confirmation hearing in January 2017, DeVos infamously offered grizzly bears as a reason for why schools might need guns. She name-dropped an elementary school in Wapiti, Wyoming, surrounded by a fence to keep out bears and said the school also probably had firearms to protect students from those same bears.
"I would imagine that there's probably a gun in the school to protect from potential grizzlies," DeVos said.
Almost immediately after her confirmation hearing, a teacher at the school made it clear that DeVos was wrong.
"No firearms in our schools!" teacher Audra Morrow told Mic. "We do have bear spray but have never had a problem that would require using it."
READ: Betsy DeVos doesn't want to deal with the issue of guns in schools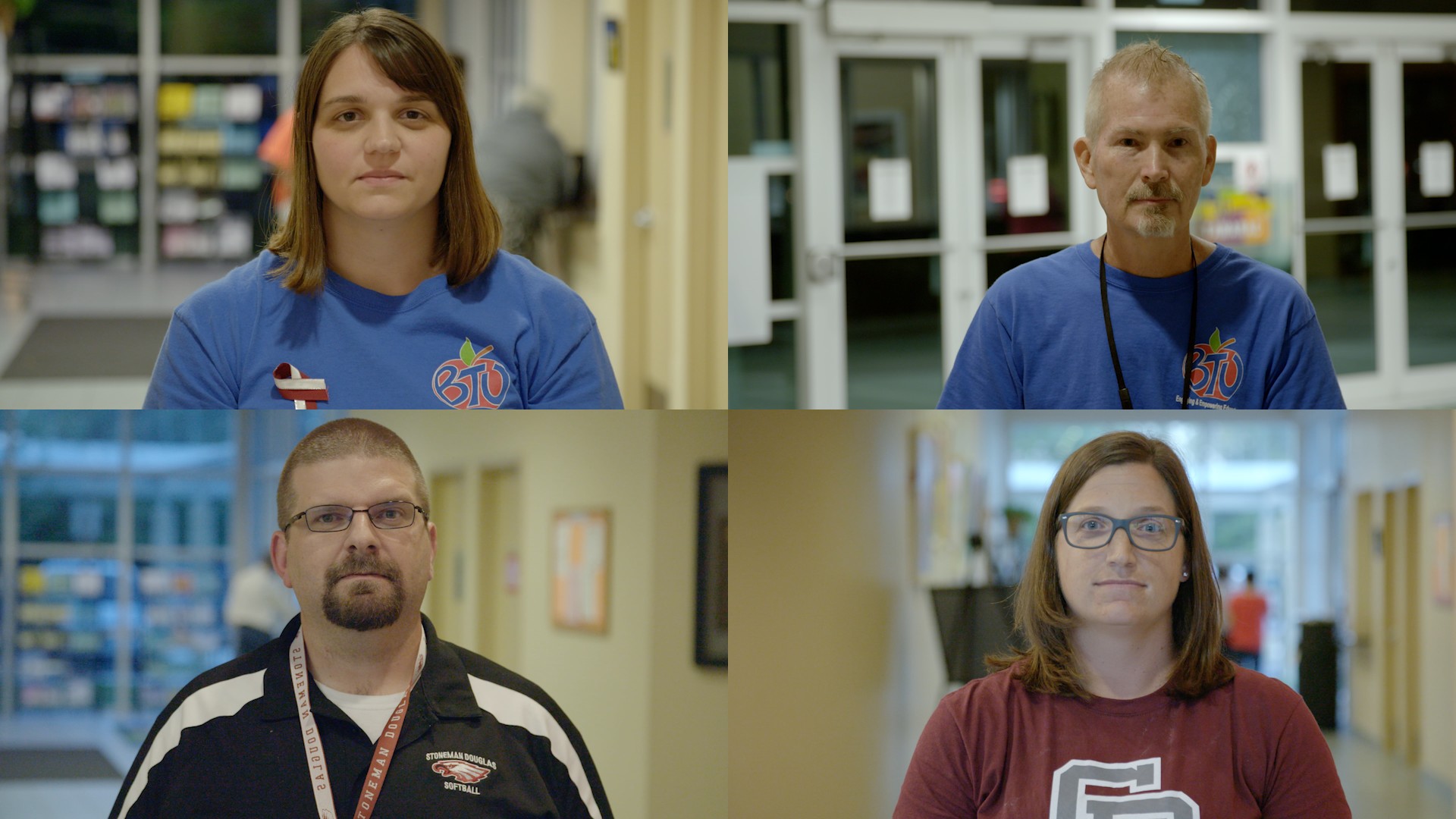 Cover image: Education Secretary Betsy DeVos waits to testify before a House Committee on Appropriation subcommittee hearing on Capitol Hill in Washington, Tuesday, March 20, 2018. (AP Photo/Pablo Martinez Monsivais)