A team of international chemical weapons inspectors sent to investigate the suspected attack in Syria on April 7 was blocked from accessing the site after its U.N. security team came under fire, OPCW officials said Wednesday.
"[T]he team came under small-arms fire and an explosive was detonated," OPCW's Director-General Ahmet Uzumcu said in a statement Wednesday.
Wednesday's run-in with hostile gunfire is the latest obstacle the nine-person team has confronted since deploying to the war-torn country on Saturday.
Russia and Syria have said inspectors from the Organization for the Prohibition of Chemical Weapons were welcome to visit Douma, the site of the suspected attack by Bashar Assad's forces. But 11 days on, the international investigation remains stalled, and experts worry critical evidence is being lost with each passing day.
Western diplomats have accused Russia and Syria of intentionally blocking the inspectors, and have expressed fears that pro-government forces may have already destroyed evidence.
"It is our concern that they may have tampered with it with the intent of thwarting the efforts of the OPCW Fact-Finding Mission to conduct an effective investigation," Kenneth Ward, the U.S. ambassador to the OPCW, told an executive council meeting Monday.
U.N. security personnel were not injured in the attack, but they were forced to return to Damascus. They are now reviewing "the security situation" with Syrian and Russia authorities, OPCW officials said, but the next visit remains up in the air.
"At present, we do not know when the fact-finding mission team can be deployed to Douma," Uzumcu added.
READ: Putin still has the upper hand in Syria, and Trump's team probably know that
Human rights groups have repeatedly called for the parties to allow inspectors to access the sites, saying the more time passes the more difficult it will be to hold the regime accountable.
"The OPCW team must be granted full and unfettered access to the site in Douma without further delay," Sherine Tadros, the head of Amnesty International's UN Office, said in a statement Monday.
"Their investigation is crucial in uncovering the exact circumstances behind the appalling images that united the world in horror this month. Every day that passes without access makes it harder for them to collect and analyse vital evidence."
READ: Russia keeps changing its story on the chemical attack in Syria
Russia had repeatedly denied the existence of chemical weapons in Syria. Instead, the Kremlin has offered a bevy of complicated narratives to explain away the suspected chemical attack, recently accusing the UK government and Syrian medical group the White Helmets of staging a "false flag" operation to spur on international action. But on Tuesday, Moscow changed its story again, and admitted it had indeed found chemical weapons — that belonged to a rebel group.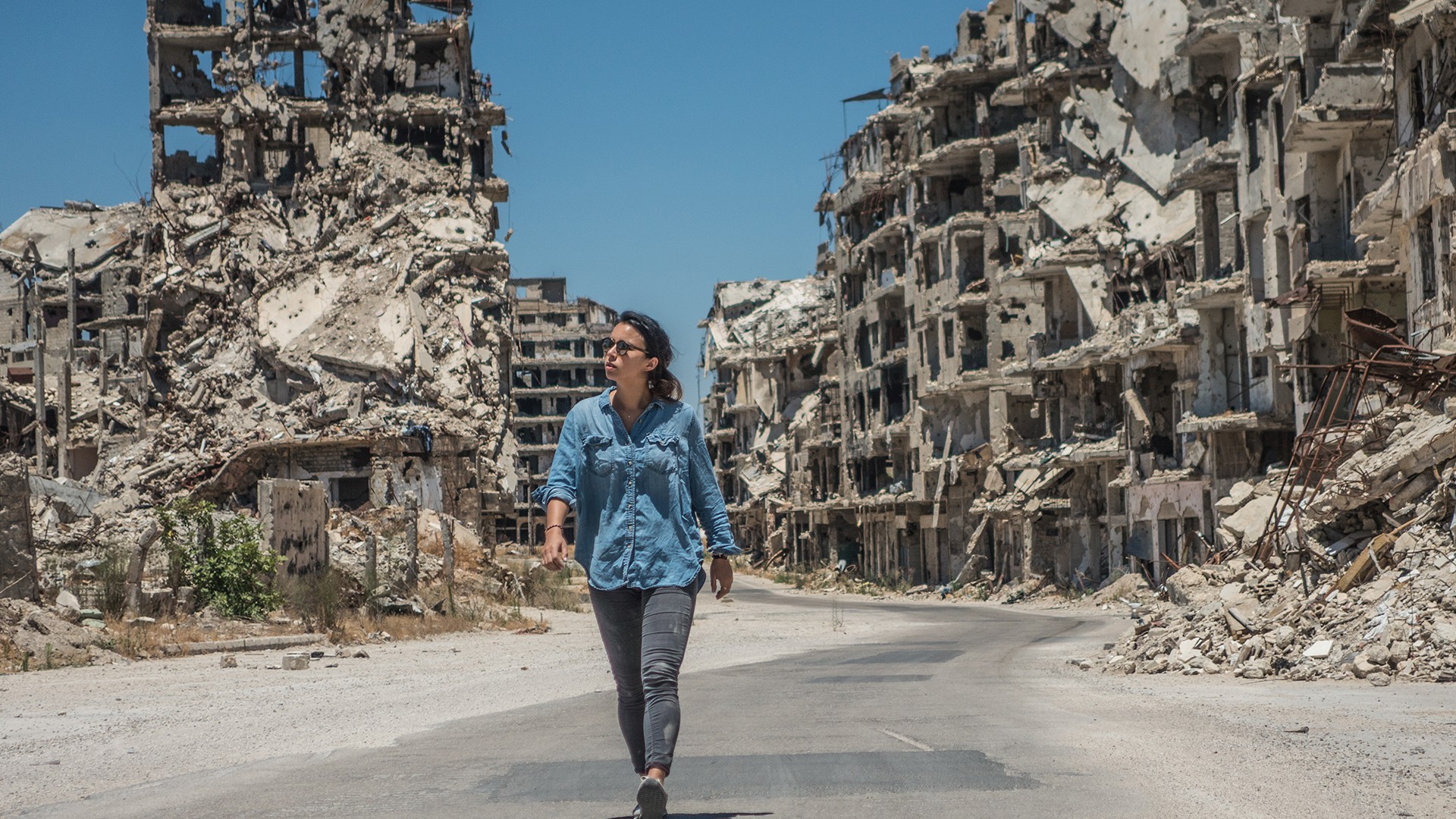 Cover image: In this Monday, April 16, 2018 photo, man walks just meters away from where the alleged chemical weapons attack occurred in the town of Douma, the site of a suspected chemical weapons attack, near Damascus, Syria. (AP Photo/Hassan Ammar)